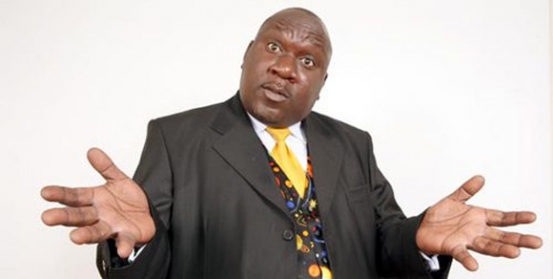 By CAROLINE NYANGA
He loves to eat: His body says it all. "I have a very long and healthy relationship with food. My favourite dish however has to be liver, brown ugali and cow peas."
Hidden talents: Not many people know that he also plays huge roles in script writing leave alone just acting and other production roles.
Mentorship: He has had a serious impact in many people's lives. For instance not many would believe that we were the first people to own vehicles and to have investments courtesy of art.
Weighty issue: The funny thing is he has a weighing scale at home but the last time I stepped on it was in 2010 before heading to 2010 world cup in South Africa. His wife and kids normally use it but he has avoided it at all costs. "I guess I weighed 120kgs by then," he says.
Mistaken Identity: "Speaking of South Africa, I remember this one moment when one prominent South African introduced me as one of their own. It was hilarious to those who knew me personally. I spent a lengthy time at South Africa mobilizing youths in preparation for the historic event in Africa's soil, I also attribute the mix up to a number of commercials I did in South African," he says.
Asia Connection: He is known as Baruti in China, courtesy of his Brrr Coca cola advert.
Football: Yes, he is a well-known AFC Leopards fan and what's special about Papa is that he does not support any international club. "This is because I believe they do not believe we have competitive teams," he comments.