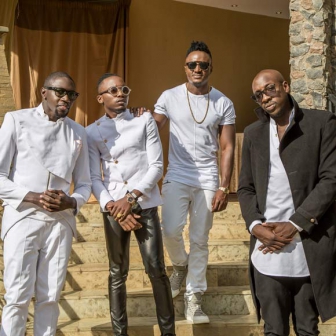 By Sheila Kimani (@sheilakimm)
Sauti Sol recently made utterances that revived the old score between musicians and MCSK in regards to the royalties received from their music.
"Our first payment from MCSK was a whooping Sh2, 800! At the time, we were performing all over the country and had some of our biggest songs on constant rotation in the media, bars, mpaka kwa mathree… We were in utter shock! But we don't care. Hio pesa ya MCSK tutaiendea for our retirement," says Bien.
Even then, Sauti Sol was the hottest thing around with shows all over the country and had their songs  played and aired on radio and TV but the amount noted was all they got over a period of one year.
Their sentiments identify to those of Elani who blew the whistle against the music royalties' disbursement body as they cried foul over what they termed as theft of the highest order.
So far, Elani are not the only people who've locked horns with MCSK over royalties. Gospel singer, Ringtone also had a thing or two, all negative to say about MCSK which is now facing an ugly internal and external warfare.
Sauti Sol have joined the list of many local artists who claim that the royalties they get from MCSK are hardly equivalent to the work they put in.