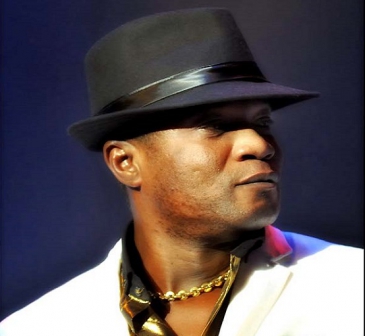 For decades, Kenya, in particular Nairobi, witnessed an influx of renowned Congolese artists performing in various popular entertainment joints shortly before they experienced turbulence times courtesy of con promoters that saw a number of them quit the local scene.
Today, the tide has somehow turned for better with a number of renowned Congolese artists expected to grace the local music soon after the well-attended performance by one of the new breed of Lingala musical bigwig Ferre Gola late last year. 
With the much hyped 11th session of Koroga Music Festival slated for March 13, 2016 live at the Arboretum starting 12 noon, that will witness a grand performance by one of DRC's undisputed king of Rumba, Kisangani's, Antoine Christophe Agepa Mumba popularly known as Koffi Olomide or Ler Grand Mopao Mokonzi – is expected to re-ignite good old memories of Rumba in the minds of many local fans.
Famed for his exhilarating performances  and a style of music that weaves an intoxicating blend of the soukous beat, Afro-Cuban rumba and pulsating percussions, Koffi's voice and grandiose style which blends the music of his heritage with the electrifying sounds from various parts of the world and captivating dance styles will be  something to watch out for.
Even with the gate charges pegged at Sh1500 the event is expected to attract fans from all walks of life considering Koffi's popularity as one of the most sought-after vocalists on the Lingala music scene.
This is not his first time in Kenya. Koffi whose latest and probably his last album Selfie is currently a force to reckon with has visited Kenya two times.
His first in mid-nineties as the leader of Olomides Quartier Latin and early 2000 during which he led his group in staging various shows across the country including  City Cabanas.
The musician who will be visiting the country for the third time – more than a decade promises the best.
To prove his intent his latest music Selfie garnered a stunning two million viewership on Youtube within a span of two weeks after its release- the highest ever recorded in the history of DRC.
Speaking on phone, the musician who made his debut in 1970, with Papa Wemba's Viva La Musica in Kinshasa explains that "despite the fact that some years back Congolese musicians flocked to the country for performances, that has since changed because we are invited to other countries by our music lovers, even though Kenyans have kept Lingala music in their hearts, thus their demands that I come back with my best."
 "This is one show that Kenyans will live to remember," says the musician who describes Kenya as one of his favourite destinations.
Indeed there is no denying that a huge number of local rumba lovers cannot wait to set their eyes on their favourite  Rumba artist  who they describe as the best musician Congo ever had while others credit him for redefining rumba making it acceptable across the world.
But that is not all.
A few months after Koffi's departure – another renowned Congolese artist Werrason Ngiama Makiadi fondly reffered to as Roi De La Forest ( a French word meaning -King of The Forest) and leader of Wenge Maison Merre is expected to stage a grand concert in Nairobi.
Werrason first performed in Nairobi in 1997, as one of the bandleaders of the Original Wenge Musica band, alongside JB Mpiana soon after which the group split.
Five years later, he returned and staged a show at Carnivore, for more than five hours nonstop.
According to Werrason, the   friendly and welcoming nature of Kenyan people towards foreigners and their undying love for Lingala music has always made him feel at home.
"It's good to know that there are a large section of people out there who love and appreciate my music regardless of the language barrier. This is an indication that I am in the right direction," he says, adding that he will not hesitate to continue staging shows in Kenya upon invitation.