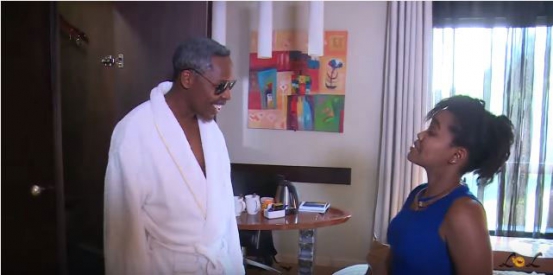 By Sheila Kimani (@sheilakimm)
Sleepy David is not joking with the monetary returns accrued from his comedy gigs. As a matter of fact he is having as much fun becoming a certified sponsor and taking ladies to five star hotels!
In a bid to mimic the modern day sponsors, Sleepy who was a student at Kenyatta University admits that he realized a gap in the comedy market and sought out to fill it.
"I know a lot of ladies in campus who would ditch the young men for much older men over the weekends. They would leave school on Friday only for you to see them being dropped in state of the art cars on Monday morning," he said.
And while the sponsor narratives have become a common topic, to the extent that some families and couple loyalties have been compromised, Sleepy says that he is here to bring the fun side of sponsor-clande relationships.
"But what exactly happened on those 'sponsor escapades?'. That is what I want to see in my quest to become a certified sponsor." Sleept told SDE.
This week, he released one of his sponsor videos on social media.