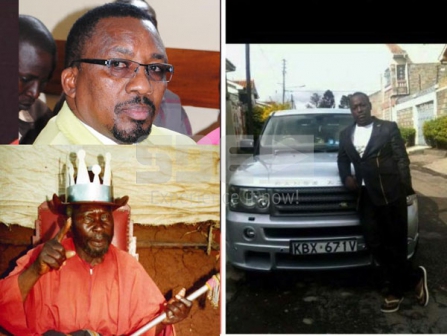 Some churches in the country were caught in tussles over leadership, ownership and defrauding their church members this year.
One of the memorable incidents was where three members of the Africa Israel Nineveh church in Vihiga County died after a fight broke out before the sermon in August this year.
There were also reports of injuries and destruction of property during the commotion.
This was allegedly due to long family disagreements over who should lead the church, following the death of the founder Daudi Kivuri over five decades ago.
Another major episode was when Anglican Church of Kenya (ACK) Archbishop Eliud Wabukala was taken to court by church members Joseph Chege, Elijah Waweru, Harrison Ndoro and Erastus Mwangi, over a succession row in the Mt Kenya region.
Wabukala was accused of failing to address protests by members over bullying during the selection of the region's bishop.
The four asked the court to block Wabukala from convening an electoral college to further probe three individuals selected for the regional seat, up until the case is heard and determined.
Cases of pastors involved in road fatalities also took centre stage in news covered.
This included Pastor James Ng'ang'a of Neno Evangelism Centre and Bishop Thomas Wahome Njuguna of Helicopter Ministries.
Wahome knocked down Godfrey Mwaniki in June who died on the spot at the top of a small hill near Kihuri Village in Othaya, Nyeri County.
The case was, however, dropped, apparently at the request of Mwaniki's family.
But the drama did not end there. In September, Wahome accused Mwingi Central MP Joe Mutambu of assaulting him.
He claimed the MP arrested and detained him when he went to reclaim a lorry he had allegedly hired out to the legislator.
Mutambu denied harming the pastor and pointed out that Wahome had agreed to sell the lorry to him at Sh350,000.
Wahome is known to allegedly charge his congregation Sh1,000 each to check if one's name is in the book of life.
The biggest scandal of all was last year when KTN exposed Kenyan Pastor Victor Kanyari Mwangi.
There was also the death of self-proclaimed god Jehovah Wanyonyi at the age of 98, which his followers denied, despite confirmation by Kipsomba Chief Daniel Busienei.