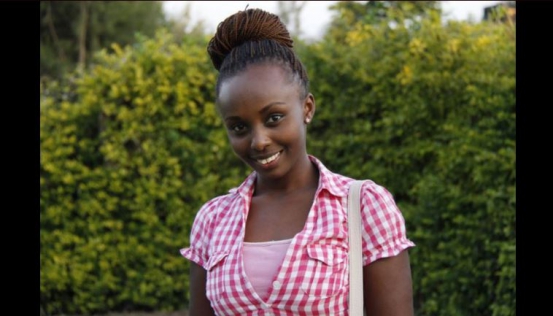 The Twitter sphere has been on fire all of Monday morning after Njoki Chege's latest City Girl piece.
This time the writer, known for her brutally honest albeit poorly researched articles, has shisha smoking ladies in her line of fire.
Her column dubbed Shisha girls as the scum of women folk, has provoked Kenyans who are all too familiar with this popular habit. Ranging from applause to self-righteous indignation, everyone had something to say about the topic.
There is a section of readers who are however not amused by the piece and it had nothing to do with shisha smoking. They are accusing the writer of encouraging rape in her latest piece.
Njoki Chege in the article says, "All you need is to buy her a pot of shisha and await her blackout, drag her to your car's backseat and she is all yours," a statement that has sparked an outcry among users.
@m_oush: .."drag her to your car's backseat and she is all yours."..what a (rapist) advice from njoki chege!!
@MisterAlbie: When will you guys start complaining about this part of Njoki Chege's article?
@pmusesya:Njoki Chege is that woman who'll tell you: Women get raped because they seduce men...
@nduhiumutitu: Rape date is Njoki Chege thing this is all what she is advocating about while praising shisha deluded article awful not nation class
@ItsTrumpetist: So Njoki Chege is telling us that a woman bad habits make it right to rape her?"All you need.."Rapist take position.
However for the most part, many Kenyans have blissfully kept their focus solely on the shisha smoking.
Do you think the article promoted rape or are people blowing it out of proportion?