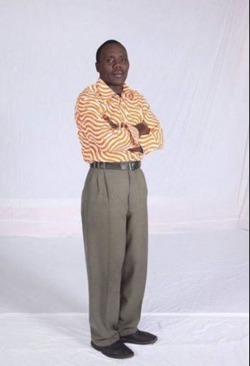 By May Jesaro (@KiptuiMay)
Ramogi FM presenter and Inspekta Mwala actor Bon Okello has passed away.
The actor known as Bokello to his fans, passed away in Mater Hospital on Sunday while undergoing treatment.
According to close friend and fellow actor Samuel Ochieng aka Morio, Bokello had been admitted for close to a month following health complications including pneumonia.
"He was transferred to the ICU two days ago before being moved to the high dependency unit (HDU) where he died at 4.30pm on Sunday," said Samuel in a phone interview.
He played policeman alongside Abdi and Muliro in the Inspekta Mwala show.
Condolences to his family from SDE.
Related Topics