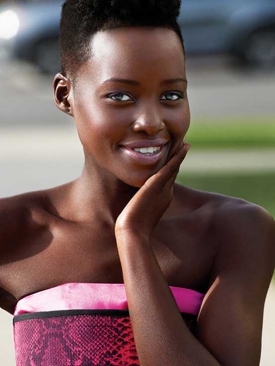 By Wesley Kipng'enoh (@Wess_kipp)
Award winning actress Lupita Nyong'o has revealed that she is under pressure to start a family.
The actress has said that a few weeks ago when she was in Kenya, her mother had in a subtle way hinted that it was time she had grandkids . "I would be driving along with my mother and she would say, 'That's a nice school for children' and look at me like"
The 12 Year A Slave sensation points out that she has not yet found the right man to start a family with. "..That will all be determined when I have that moment. When I have that man" She finishes.
Lupita said this in an interview with Vogue when she made the second cover for the magazine. Here is the full text;
    "This is my conundrum. When I was back in Kenya this past week, I would be driving along with my mother and she would say, 'That's a nice school for children' and look at me like" My mom wants me to have children now. But I think that will all be determined when I have that moment. When I have that man."