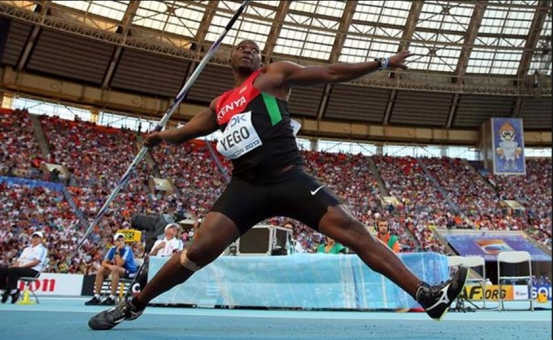 Julius Yego became a world leader in Javelin on Wednesday after his phenomenal 92.72m throw at the World Athletics Championships in Beijing.
The champion is however not amused by the use of his win by Kenyan companies to market their products. Case and point being alcohol manufacturer EABL, who used the win to market their flagship product, Tusker.
Yego took to his Facebook page to call out the brand saying, "This is wrong! Am (sic) not doing branding on this!"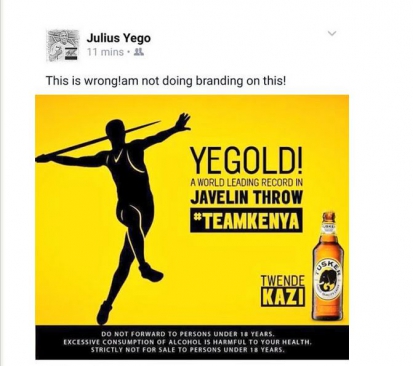 Since Yego's rise, the only corporate to sponsor him has been Orange, which would explain the javelin thrower's displeasure.