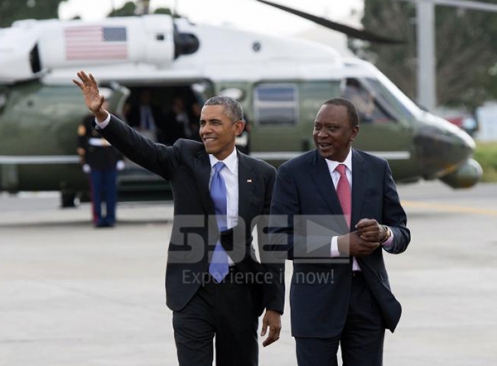 By May Jesaro (@KiptuiMay)
USA President Barack Obama turns 54 today and birthday messages are flying all over social media including our very own President Uhuru Kenyatta's.
The President took it to Twitter to wish Obama a happy 54th birthday, welcoming him to the Mara which he said he would one day love to visit with his family after presidency.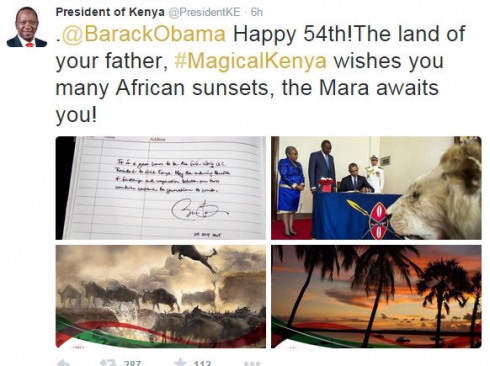 POTUS visited Kenya end of July for three days, attending the 5th Global Entrepreneurship Summit.
Happy happy birthday to President Obama as he turns a year older.