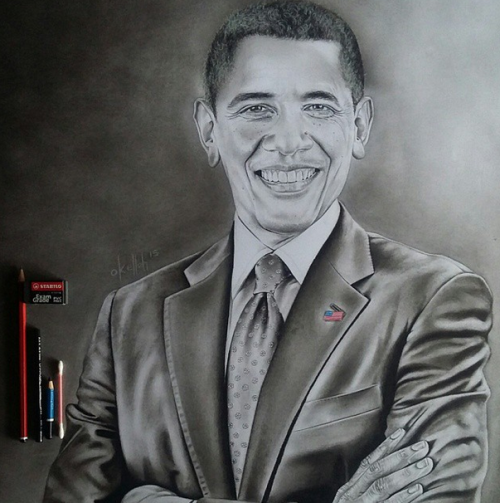 By Victor Otengo (@Veeq_o)
Collins Thinktank Okello aka Jaduong is known for making detailed sketch drawings with his magic pencil.
The Kisumu born artist discovered his talent at a young age and tried to develop it as he grew. But it was difficult since his  parents wanted him to concentrate on school work and get a 'worthy' career.
After graduating from Jomo Kenyatta University for Agricultural Technology (JKUAT) with a Bachelors degree in Commerce, Okello went back to his passion. This is after he discovered that he could get money off his talent after he sold a portrait to his first client for Ksh. 500.
Jaduong got his big break when he was invited to personally present the president Uhuru Kenyatta with a portrait he had drawn of him, something that he took with much pleasure.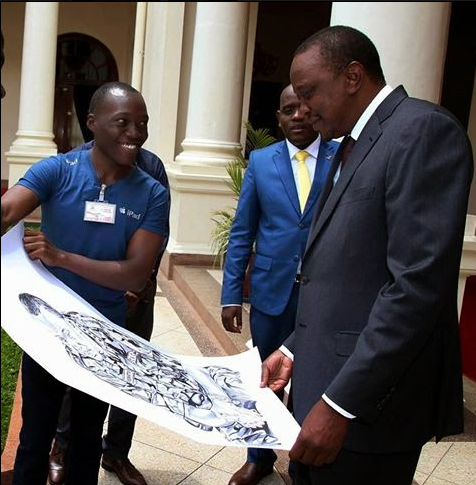 With the news that USA president Barrack Obama is to visit his homeland, Okello's huge following urged him to make a portrait of the president. He took the challenge and did an excellent job.
Now his only wish is to have the pleasure to hand the Portrait personally to the US president when he visits the country in July.
"I am not looking for any financial gain from the portrait but a greeting from Barrack Obama would be payment enough" Okello said on Phone.
He is hoping that everyone could step in and help reach the word to the Us president.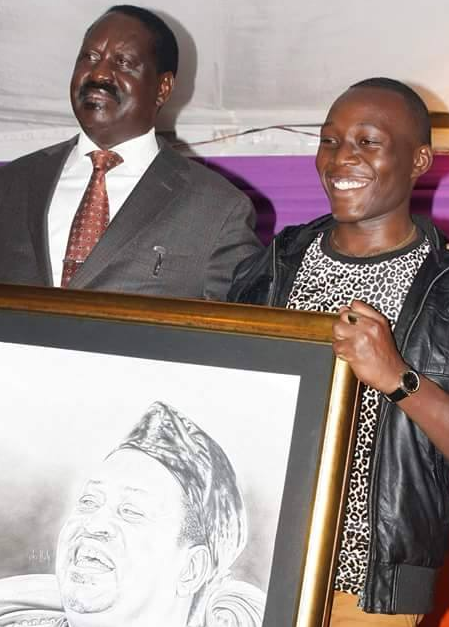 A hash tag #ObamaPotrait is being used on Instagram and twitter to help push the efforts that will hopefully bare fruits.
Felix Odiwuor famously known as Jalang'o is one of the few celebrities in Kenya known for promoting talent and has been on the fore-front to help Okello's wish come true.