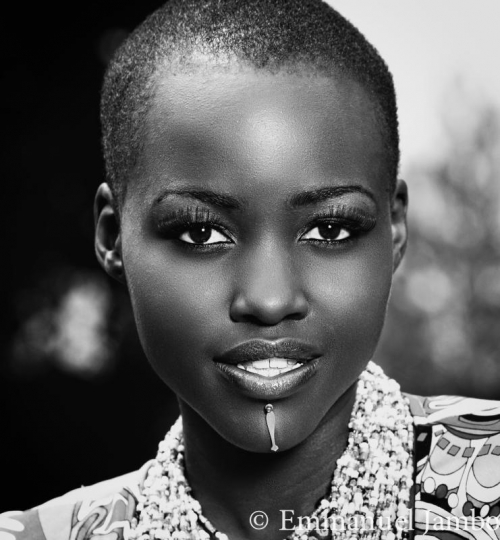 Hollywood darling, Lupita Nyong'o is finally in Kenya. The dark beauty jetted into the country for her sister's wedding scheduled for this weekend.
After numerous appeals by Kenyan fans its seems the 12 Year A slave star has finally heeded to calls.
However, they will not get the chance to have a glimpse of the her since she is not in the country on official duty.
Lupita Nyongo's younger sister, Wam's wedding is set for the luxurious Naivasha plains.
The fashion icon was spotted preparing herself in readiness for the event and is said to be avoiding public places.
A source close to the family told The Star, "Yes, the Nyongo's will be at a wedding this weekend, and it is for their daughter, Wam. It will be a purely private family function. No media is permitted."
The Oscar Award winner was last spotted in Pretoria, South Africa, where she was shooting her latest movie project, Queen of Katwe.
The movie tells an amazing story of Phiona, a Ugandan girl whose dream is to become a chess grandmaster.
Lupita plays the role of mother to Phiona, Harriet Mutesi. They struggle through life and Phiona's determination sees her achieve her dream with help and support from her mentor, Robert Katende, played by renowned actor, David Oyelowo.