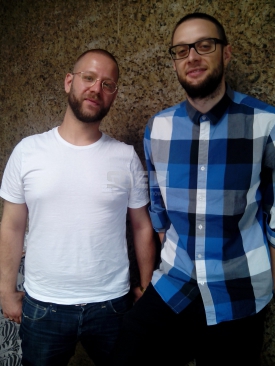 Tree House Club will be the place to be today May 19 at 9:00 PM for the German night.
German DJ duo Schlachthofbronx, by individual names Benedict and Jacob will be playing different genres of music ranging from Dancehall/Reggae, Hip Hop over Booty Bass to Techno, Cumbia and UK Bass.
The event is organized by the German Embassy as part of the German Week.
Kenya's own, Just A Band, will also be in action to thrill fans.
SDE Tuesday morning interviewed DJ Jacob in regards to the event and he says it is part of their two-week Sub-Saharan tour which started from Rwanda, South Africa, Cameroon, Uganda and now making its stop in Kenya.
"Being in Africa and thrilling fans is the best part of our job; it is very cool meeting different producers, DJs," he said.
DJ Jacob promises to treat fans to 'different traditions of genuine dance music'.
"I am curious to meet Nairobi crowd; I have heard that Nairobi is a party city. Some fans have told us they are travelling all the way from Rwanda, Uganda to come feel this mood people are talking about," he adds.
However, he is wary of the Nairobi rain, but says is hopeful the turn out to the event will be good