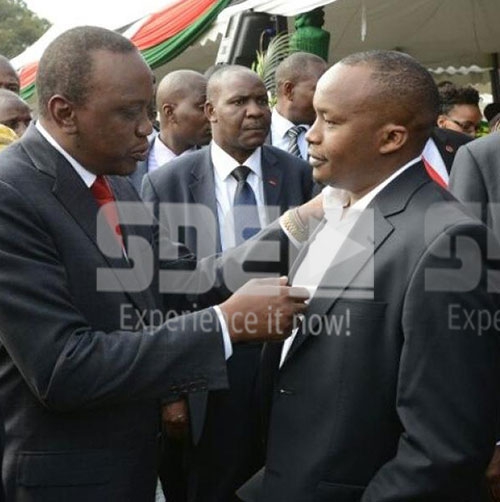 Kenya's celebrated artiste Jaguar, born Charles Njagua Kanyi, has been appointed as a board member at the National Authority for Campaign against Alcohol and Drug Abuse (NACADA).
The appointment was made public in a Gazette Notice published on Monday, April 27.
Appointment of board members was done by respective Cabinet Secretaries and signed by the President.
The 'Huu Mwaka' singer's inclusion among the 302 officials named to the 79 state corporations has come as a surprise to many.
A statement from State House spokesman, Manoah Esipisu says, "In making the appointments, the Administration has tapped into the wisdom, experience and knowledge of our senior citizens, while embracing the energy, enthusiasm and innovation of our young people."
Jaguar for a good part of the Jubilee period in office has enjoyed close relations with President Uhuru Kenyatta and has been a contributor on youth affairs.
His appointment term is a period of 3 years beginning April 17, 2015.