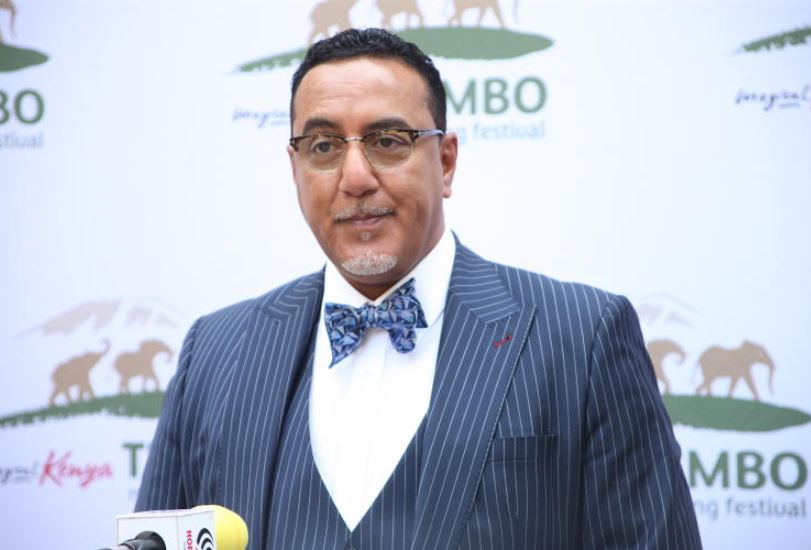 Would you like to have an elephant in Kenya named after you, or give it any other of your preferred names? If that catches your fancy, Kenya Wildlife Service, together with Magical Kenya, would like you to part with Sh500,000 in exchange for the elephant-naming bragging rights.
According to Tourism and Wildlife cabinet secretary Najib Balala, the country has no choice but to develop innovative ways to conserve the increasing numbers of elephants. The Magical Kenya Tembo Naming Festival, he says, is just one of the many initiatives his ministry is curating to pool funds for conservation.
"Kenya has 36,000 elephants. It is not easy to look after the increasing numbers and also protect the community from human-wildlife conflicts. The event will help market and brand the country as one of the new experiences in the country," said Balala when he launched the elephant naming festival at KWS headquarters.
The event will be held in Amboseli on October 9 this year. During the launch, cheques totaling Sh4 million were presented from pioneer sponsors, including the Chandaria Foundation, Ol Tukai Lodges, African Wildlife Foundation, and the East Africa Classic Safari Rally.
Betty Radier, KTB chief executive, says the initiative will also assist local communities who have been at the forefront of conserving the country's biodiversity but have borne the full brunt of the near-collapse of foreign-led tourism model.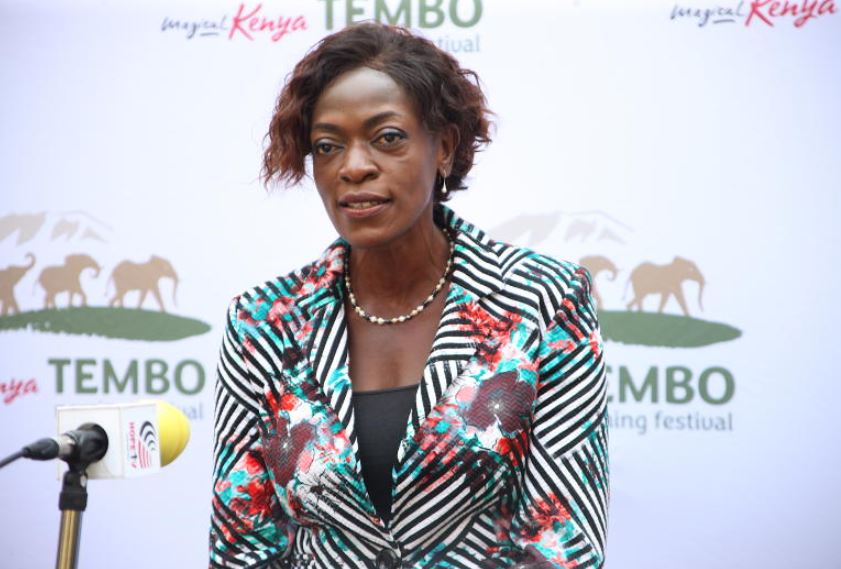 According to Philip Muruthi, vice president in charge of species conservation and science at AWF, the status of the elephants in the wild is a key indicator of either success or failure of conservation owing to their wide range.
"If elephants do well, then conservation is working. The converse is also true that if we cannot protect the elephants that are iconic and more visible, there is little chance for other species to thrive," says Muruthi.
Already Balala says the government has set aside Sh200 million seed money to a conservation trust fund that will, among other things, address the growing human-wildlife conflict that has in the past resulted in the killing of 'problem animals.' In 2013, about 400 elephants were poached, a figure that dropped to 11 last year.
The Wildlife Act of 2013 establishes a Wildlife Endowment Fund to manage and restore protected areas such as national parks and conservancies by providing reliable and long-term resources for government-protected areas and conservation initiatives outside the parks.
In Rwanda, a similar naming ceremony for new-born gorillas is a popular annual event that draws international visitors and helps raise millions of dollars for conservation.