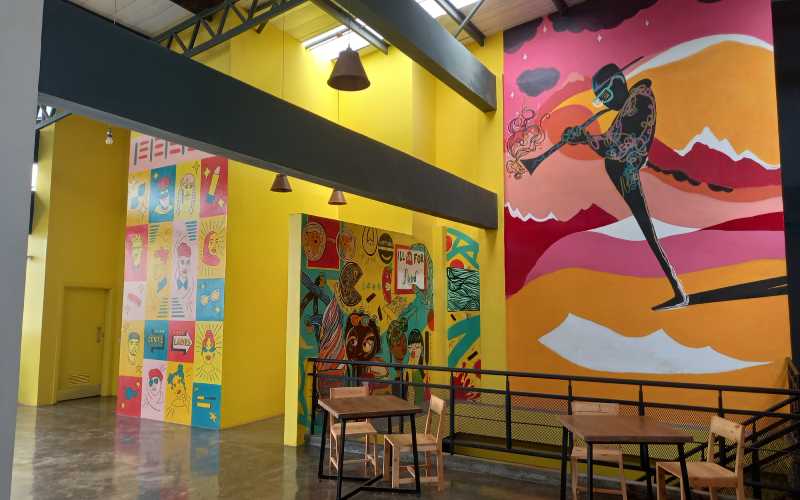 It has been four years in the making to have Nairobi Street Kitchen up and running. 
Located along Mpaka Road in Westlands, NSK is the newest unique dining experience in Nairobi.
It's the first of its kind in Kenya and incorporates 11 eclectic collection of restaurants, bars and entertainment spaces.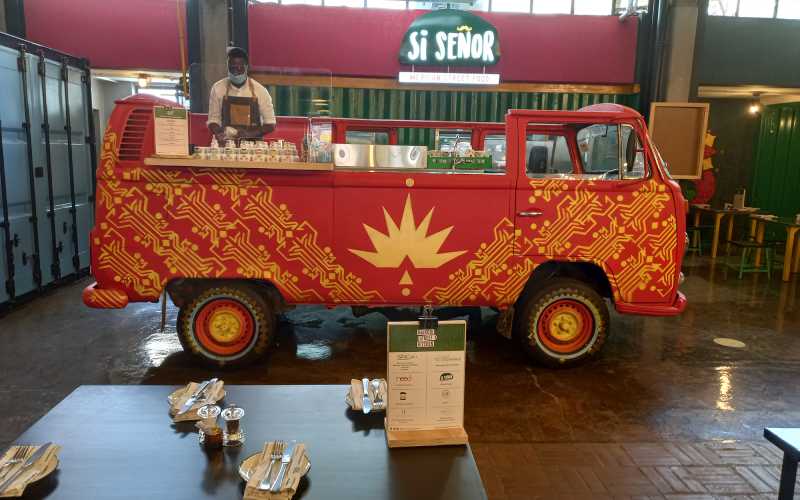 Inspired by innovative and creative dining concepts from around the world, Nairobi Street Kitchen is a thrilling street-food market style experience where you can stroll through global food and drink offerings, shop from pop-up shops, or indulge your senses with live bands and thoughtfully curated local art murals.
"We started the works of reconfiguring the space before the pandemic. The pandemic made it extremely challenging, when there was no one on the street, yet our concept is about a Street Kitchen," says Alyssa Popat, who co-founded the Nairobi Street Kitchen with her sister Alyana.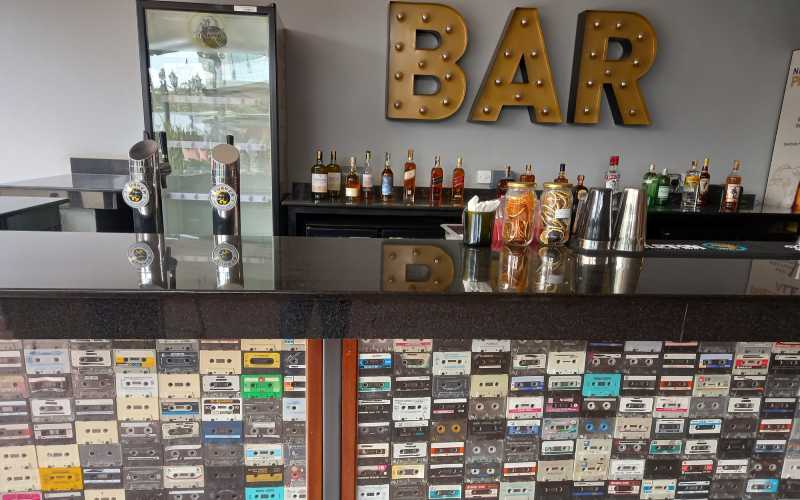 The sisters wanted a space to display an authentic Kenyan experience. A place of variety, where youths, or the "forgotten generation", become creative in the food industry.
"We have taken on youths in the 18-32 age bracket who we are working with and teach them noodle pulling to smoking meat," says Alyssa.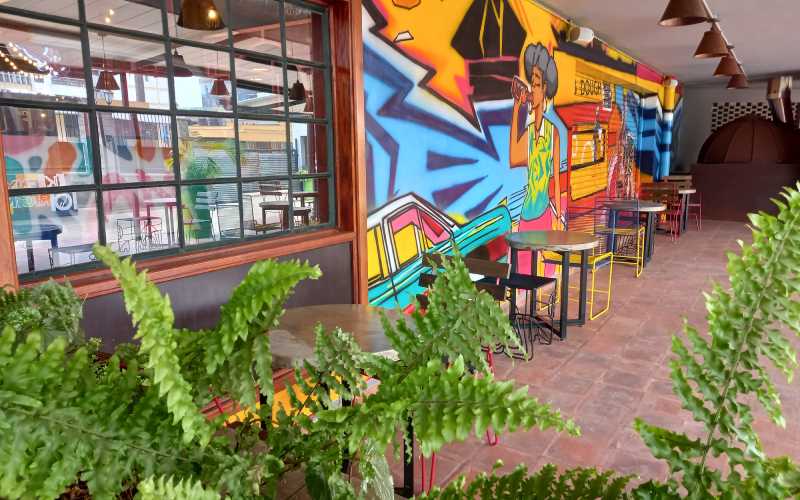 Alyssa, who is an architect, has used a repurposed old truck, a VW Combi, a Leyland bus and old cassettes in the bar to create a unique dining experience. 
"We wanted to use discarded items that would otherwise blight the environment. Our parents would tell us to go to the discarded bins and look for items to play with. They put the repurposing genes in our DNA," says Alyssa.
The space incorporates tasteful art by Kenyan artisans including Eric Wainaina.