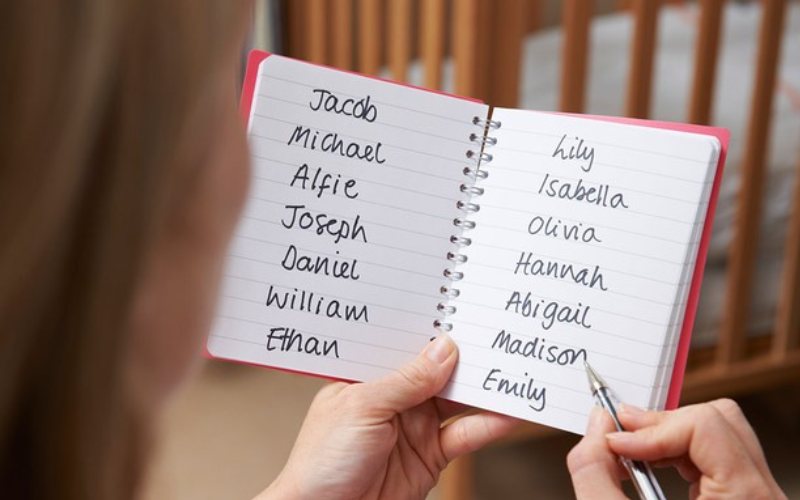 Fashions come and go - and we all have the dodgy outfits in the wardrobe to prove it. Similarly in the world of baby names, popular celebrities and trends can lead to a whole generation of babies having the same name. But what's perfect for one set of parents might be considered extremely unsuitable by another mum-to-be.
Deciding on a name for your child is a deeply personal and tricky job to do. Popular website Nameberry has taken a look at what are the most popular names for babies born this year - and there are some excellent additions to the top ten.
Pamela Redmond, the CEO and co-founder of Nameberry, said many of the names reflect people's desire for the outdoors after a year largely spent in lockdown. Currently, Luna is the most-searched-for girls' name on the website - the name of the Roman moon goddess.
It's also the name of Chrissy Teigen and John Legend's daughter, who frequently appears on the couple's Instagram accounts. Arlo has become the most popular boys name, shooting up the chart to replace last year's winner Milo.
There are three newcomers to the girls' top ten list - Iris, Freya and Hazel. They have replaced Charlotte, Ophelia, Eleanor - which have slipped into the top twenty. Kai, Finn, Ezra, Rowan and Jude are the new additions to the boys' list after a major reshuffle. Meanwhile, Asher, Oliver, Levi, Theodore, Jasper have dropped out of the top ten.
Top girls names
Luna
Aurora
Maeve
Isla
Eloise
Ava
Iris
Freya
Olivia
Hazel
Top boys names
Arlo
Atticus
Kai
Finn
Milo
Silas
Leo
Ezra
Rowan
Jude