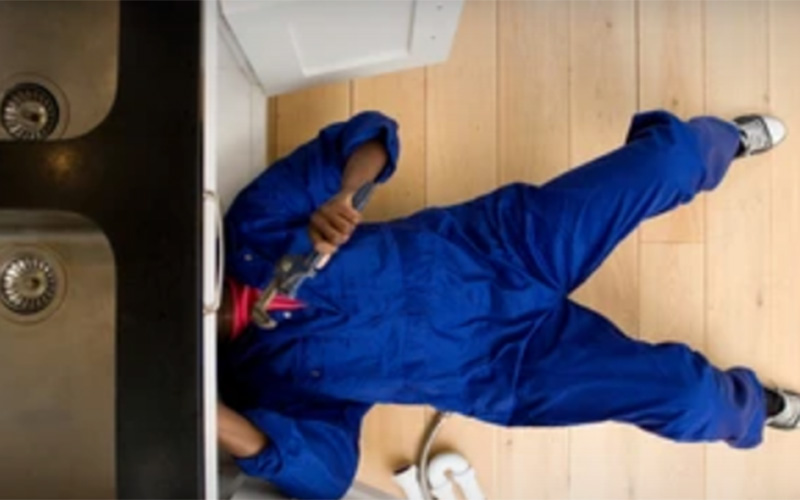 The bored and sexually starved white wives of Karen have no problems paying four times to a plumber who does more than just fixing water pipes and the clogged sink. We spoke to casual labourers including carpenters, taxi driver, watu wa rangi and electricians who recounted many incidents of being lured into sexual sessions by odiero housewives when they go for light house jobs in Karen. The jungu housewives, it emerges, prefer plumbers who come and go to life-long gardeners and male cooks who can turn into 'live wire' by not keeping secrets.
Guards and dog trainers are also kept out of the picture since they're always hovering around and having constant conversations with the husband. Joel Ndegwa* is a city based electrician who went for a small time engagement in Karen and got more than he have bargained for. Joel fell into the hands an older white woman two years ago when he was hired to repair her house's broken bulbs.
"She was paying Sh9,000 for the slight repairs but when I was mid-way, she walked in scantily dressed and casually asked me 'I take a break we have sex'. I grudgingly gave in and she undressed me immediately. We were intimate from afternoon till evening," recalls Joel, adding that his pay off was four times the agreed wage.
READ ALSO: Why Kileleshwa is becoming like Kayole, Umoja
Joel had another session three days later but had to cut short his excitement after her husband found out the truth. Unbeknown to Joel, the hubby is bisexual and tried to lure him into an affair.
"On two instances, while I was fixing an electric fault in their home, he tapped my buttocks but I thought it was unintentional. Later that day he whispered to me that he wanted to take me out but I declined."
John, a carpenter, explains that in such situations where sex with the woman of the house is involved, it's usually that "the woman looked for you or asked her husband to get you."
John admits it is also tricky when your wife or girlfriend is also a casual labourer in such home as she can also fall prey to being seduced by a white, loaded man and you end up sharing her without even the slightest hint," he says.
It seems sex in Karen still follows the same script that was written by the 'Happy Valley set' of the 1920s and 1940s when wife swapping went well with sybaritic lifestyles with sex as part of the daily recipe. Indeed, this has been the case so much so that when Italian television journalist Francesca Marciano moved to Kenya in 1991, she was stunned by the life of the odieros in Karen.
READ ALSO: 'Rich' foreigners move to Kileleshwa, drug women into dirty recordings
Their lives orbited around booze, drugs and routine pleasures where "everyone had slept with everyone else". She captured all of it in her novel, Rules of the Wild.
Rules of the Wild is about Esmé, a beautiful young woman of dazzling ironies and introspection. Writes Francesca who now lives in Rome, Italy: "All the women in this town get laid by proxy, by her ex-lovers the night of departure."
And while Karen odieros slept among themselves back in the day and some still do, the tide has gradually changed to local artisans.
Related Topics