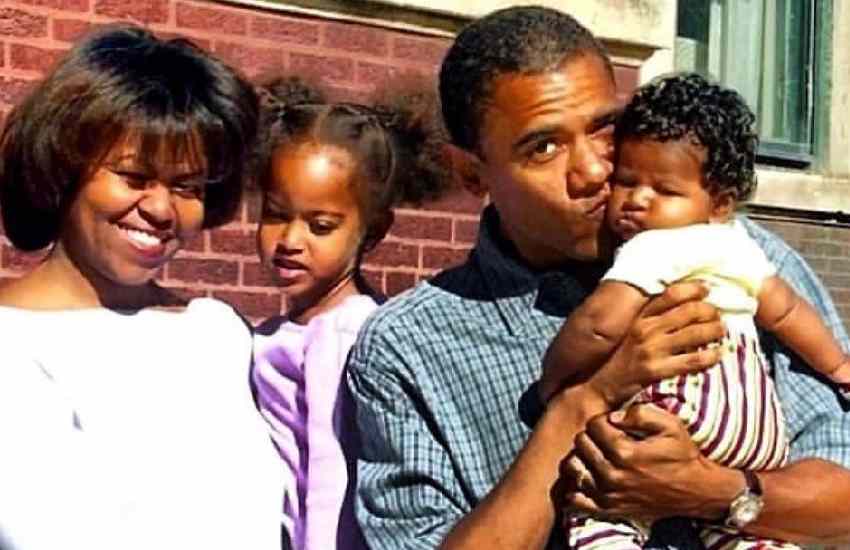 There is a Bible scripture that goes, 'when I was a child, I thought like a child and reasoned like a child. But when I became a man, I put childish ways behind me.' That is classic Barack Obama.
I mean, if you are going to do things like smoke weed, you'd better do it when you are in college, then put the blunt away and go out into the world 'sharpish', ready to conquer it. Barack did that, and by the time he was a junior State Senator in his mid-30s, he had no time to go for Bacchanalian revelries in Black Washington weekend caucuses, preferring to be with his family.
Read Also: Five interesting facts about Auma Obama
For Obama, family comes first. What lessons can we all pick from this? Let's see. When you decide you have fallen in love, or it is time to get married because you are 33 or whatever, pick and pursue your woman. Faint heart, as they say, never won fair lady!
But pursue them in ways that will not freak them out. She shouldn't open her phone messages or texts, there you are. Go to Facebook, you are popping up for a chat, tweeting her constantly, sending her what you imagine are the world's funniest clips on WhatsApp, snaps of your small 'fundamentals' on Instagram ...that's stalker stuff.
When you get together, five years is the maximum time before you 'put a ring on it.' Don't string a woman along for ten years, only to dump her and marry Mary whom you met in accounts department at your local manure processing factory. That's sad. And we are, mostly, Africans. After marriage, it is good to get a child, or two, as soon as possible.
Companionship is fine, but, get a child, goddamn-it! You will not be around forever, and to quote Steve Way in 'Black Parade' and though you're dead and gone, believe me, your memory will carry on, we'll carry it on.' Barack Obama did not just keep his father's name, two years after his father died, in 1988, he came searching for the dreams of his father, seeking his legacy, looking for his ghost.
Consult the missus on everything, if you want peace, and perhaps even prosperity, in your home. Many men will take advice from their beer buddy, soccer companion, colleague or even a random person you found playing pool in some dingy dive; anyone but their woman. Big mistake, hombre. It was nice to see Uhuru go for Margaret Kenyatta's Breast Cancer conference at KICC the other day.
Be involved in your kid(s)'s life. The Obamas took time off to go look for a college for daughter Malia. If you can, go for the occasional vacation, or at least have a family fun day regular enough to look forward to. Help with the homework, which means weekdays are no longer available to run around with the lads.
Read Also: Habiba, the missing link in Obama family
A good treat, end month, is going to the restaurant as a family. If you go to a Chinese restaurant and see an item on the menu 'Mother & Child Reunion,' don't be afraid to order it. The Chinese just mean it's chicken and egg.