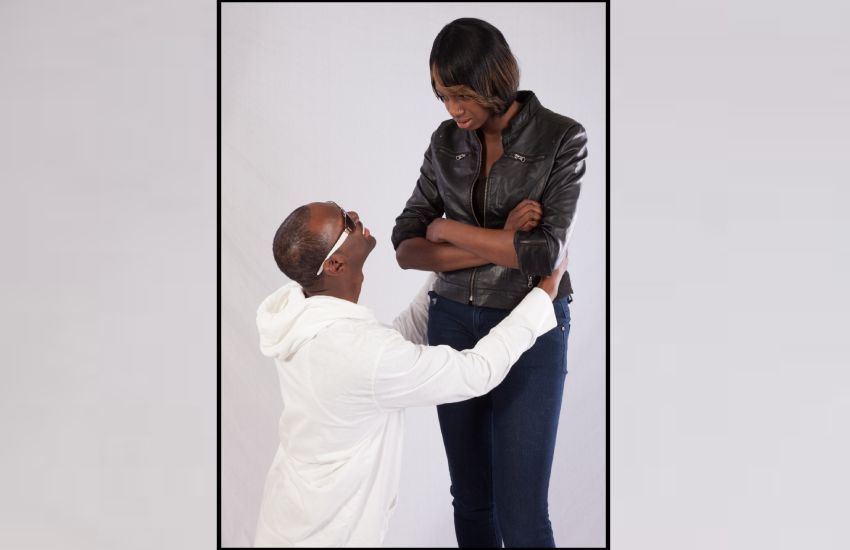 For years, girls have been advised on the kind of men they should settle down with. They are fed with stories (especially from nosy aunties) about how they need to choose the right genes - men who are intelligent, have fat wallets, are warriors in bed and can give them a head start in life. This week, we highlight some of the qualities most women consider to define the ideal husband:
1. Pesa otas
A good husband doesn't have a security fence around his wallet. He gives you a free hand to use the contents of both his wallet and bank accounts. He will give you his ATM with his PIN glued to the back. Heck, he'll even ask the finance department to deposit his salary directly into your account! He knows a girl's first love is shopping and therefore provides all means to make it possible.
2. Anti-mother-in-law missile
When it comes to those pesky mothers-in-law, nothing beats that feeling of knowing bae will always side with you and deflect any attacks aimed at you with effective countermeasures. When the hubby's mum rubbishes your pathetic pilau Njeri experiment in the kitchen, he will defend you and declare how he specifically loves that sticky excuse of a meal!
Read Also: Why single and married chicks shouldn't be friends
3. See no girl, talk no girl, hear no girl
A good husband wouldn't think of looking at any other girl, whether it is your girlfriends or sister, his ex or colleagues at work. He leaves the room as soon as a beautiful lady walks in or quickly looks away and mutters a little prayer when there's a butt to die for in front of him when queuing at the bank. Oh, yeah, he doesn't even have a woman or celeb he fantasises about. You are the one and her true love.
4. Hires a chapati chef
A good husband will never subject his beloved wife to hours and hours of labour to produce those fried sacrament look-alikes. That time is better spent getting nice massages and manicures. When the craving for chapati hits, a good husband will rush to hire a chef specifically for that task.
5. Facebook is for idlers
Unless you have the face of Marilyn Monroe and a derriere that would put Nicki Minaj to shame, you should be really worried if your hubby is on Facebook. Facebook is where sin is born. It's where you will get replaced with an over-bleached and plastic-butted college girl. A good husband will never put his wife through the trouble of guessing his Facebook account password and stress of sifting through messages for hours to find his side chick. If your man must be on Facebook, he'll have a joint account that both of you will share.
6. He Is kind
No, we are not talking about the "I'll sweep the church after service" type of kindness. This is where he acts without you asking. A good husband doesn't need to be alerted when you need a wig change or when you need that new off-shoulder dress. He showers you with gifts at all times without any reason. Your existence alone should be enough reason for him to gift you.
7. No debts, please
In this SportPesa, lotto, and Mshwari era, it's just hard to be debt-free. A good husband will never put his wife through embarrassing moments of shuffling through his pockets looking for coins to pay bills.
Read Also: Open secret? The rise of sponsors amid Covid-19 pandemic
8. Size does matter!
Ladies, unless you believe the "size does not matter crap", you need to carefully weigh your options here. Too big is just uncomfortable and makes things unpleasant sometimes. Too small...well, you better not cough when he's in or ask the most dreaded, "Iko ndaani?" question. A good husband should provide just enough comfort to avoid you faking headaches for the rest of your life.
9. Your money is yours, honey
Even if you earn 10 times what he does, a good husband will never ask you to contribute towards any of the household bills. A good man understands that his wife's money is a private affair and goes into life or death tasks like buying expensive moisturisers or animal print pants. A good man will never ask his wife to declare her wealth.
10. Here's my phone PIN
A good husband will not dash from the bathroom to retrieve his phone from a nosy mama. Hell, no! You'll have his password or PIN to access his messages, emails, call log and even M-Pesa account! Kwani iko nini, ala!