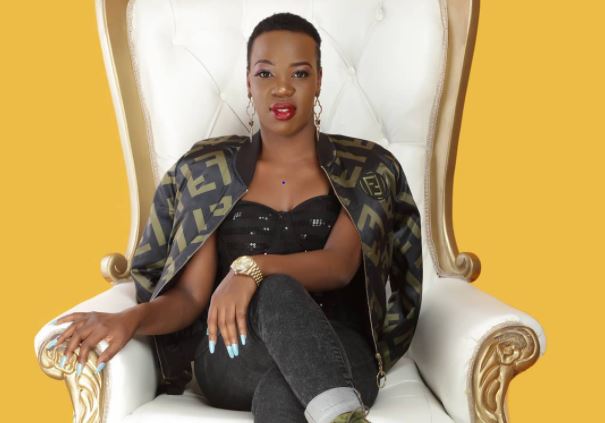 Kenyan Gospel singer Ruth Matete's daughter, Reyna Toluwa, recently turned one month old. Celebrating the milestone with her fans on social media, the excited new mom penned a heartfelt prayer for Reyna, committing her to God to use her for His ministry.
"Reyna Toluwa my princess. My love. Am not a poet, but the words I write here, are from my heart. I pray for you on this special day. That you will grow to serve the Lord. You will spread the good news of our Lord and Saviour Jesus Christ.
"As the Bible says; "And how can anyone preach unless they are sent? As it is written: "How beautiful are the feet of those who bring good news!" I declare today that your feet are beautiful. Not just because they look like your father's but also because they will bring good news as the word of God declares," she wrote.
ALSO READ: Ruth Matete opens up on pregnancy complication that forced her to deliver earlier than expected
Ruth revealed that her daughter's one-month celebration coincided with the day she and her late husband, Beloved John Apewajoye, tied the knot and vowed their love to each other. Although he went to be with the Lord too soon, she is comforted by the fact that he left her with the greatest gift she could ever ask for, which is their daughter.
"A day like this a year ago your late father and I walked down the aisle. Yes, we did. Promised to be together till death do us part. But death came earlier than we expected. I miss him so much. But am blessed to have you as a gift that he left me with. I don't even understand how I've come this far. It can only be God.
"Today may not be such an easy day for mummy. But I promise you, I'll be fine. I have seen God to be the father to the fatherless and husband to the widow as He has promised in His word. Today won't be an exception. I know He will help us even today," added Ruth.
Preeclampsia 
Opening up on her pregnancy journey in a previous post, the Gospel Minister disclosed that she had developed preeclampsia, a potentially dangerous pregnancy complication characterized by high blood pressure that put her life and her baby's life in danger. Thus, Ruth underwent an emergency Caesarian section to save both her life and her child's.
ALSO READ: Furious Ruth Matete fires at fellow pastors and fake friends that neglected her
"I had to be admitted that day for my pressure to be monitored. I went home after a day because it had stabilised. Stayed home one day and the next day, it went up again. This time it was so painful, I actually thought I was going into labor. My tummy was hard all round. I couldn't feel my baby moving and I panicked the more.
"My friend rushed me to the hospital and on reaching there, the doctor said that we had to go in for an emergency CS otherwise I risked losing my child and my life," she wrote.