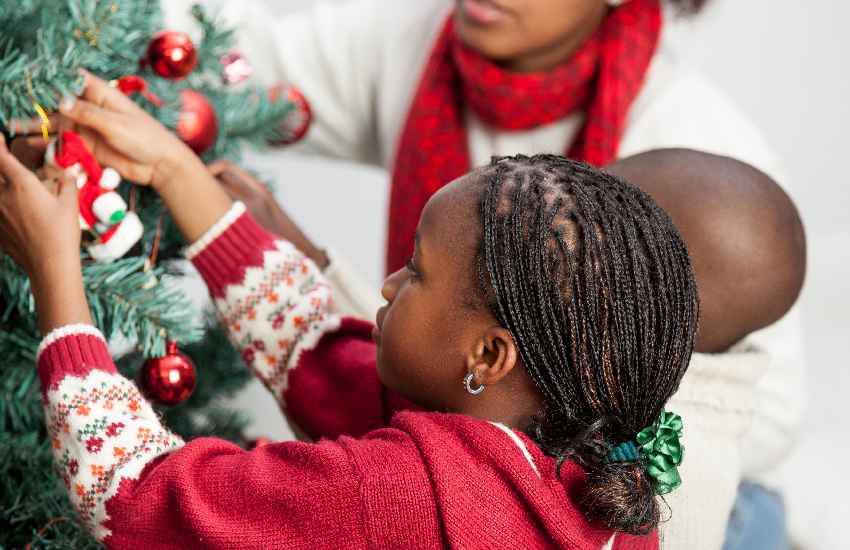 Christmas is less than two months away and with the Covid-19 pandemic still ravaging the country, it is clear, this year, it will be a different kind of Christmas. With the Government curfew, deaths and job losses from Covid-19, all indications are clear that the usually high energy and pompous festive season will be low-key this year.
In a bid to slow down community spread and the second wave that has seen a sharp rise in positive cases, last week President Uhuru Kenyatta announced new containment measures that pushed forward the onset of the curfew to 10pm.  Every year, the period between December and early January is marked with lots of travelling and merry-making - religious festivities, gigs, team building and religious services, but the pandemic may slow the beat.
Read Also: Christmas, Santa to be affected by Covid-19?
To usher in the festive season, churches usually hold night vigils and extravaganzas that are sometimes beamed live across media stations. This year most of this may not kick off as Covid-19 continues to wreak havoc on humankind. Save for the church services which must have a limited number of people for a limited time, Christmas worship and cantata will be different.
The Standard on Sunday spoke to Kenyans who shared their views on how they are preparing for the upcoming festive season. Every year, Donald Ochieng' takes the December holidays break to visit his home village in Homa Bay County to spend time with his family. He, however, says this year because of the harsh reality, he will not travel. "This year, I lost my job and will not travel which means I will miss the joy and party that comes with being with my extended family," says Ochieng'.
Experts differ on whether the festivities will be joyful, dull or just different.  Rev Loice Okello, a counselling psychologist says people are struggling to get used to the new normal and the excitement that comes with the Christmas period may be lost with all the gloom. "People coming in for counselling are showing signs of mental fatigue. People continue losing hope and vigour due to the losses they are facing," says Okello.
She adds that traditionally when schools closed for the holidays, parents would be happy to spend time with their children but this year, they have spent too much time with the minors to a point they are fed up. The continued curfew, according to Okello, will most likely dampen the mood even further.  "Unlike in the past when we have seen an influx of people going to rural areas during Christmas, this year, we are likely to witness fewer travellers," she says.
But on a positive side, Bishop David Oginde, the outgoing Presiding Bishop of Christ Is the Answer Ministries says the holiday season may not be as sad as expected. "If it was beginning now, then the mood would have been dampened because people would have found it difficult to adjust. But the fact we have been in this for almost a year since the first case was announced means that people are prepared psychologically for what we now call the new normal," Dr Oginde says.
Read Also: The intrigues and antics of a village Christmas
Oginde cites Easter festivities which came just at the beginning of the containment measures in Kenya, but were joyful and hopeful.  "What might change is how the festivals are conducted but not the mood. Most events have gone online and people are adjusting," says Oginde.