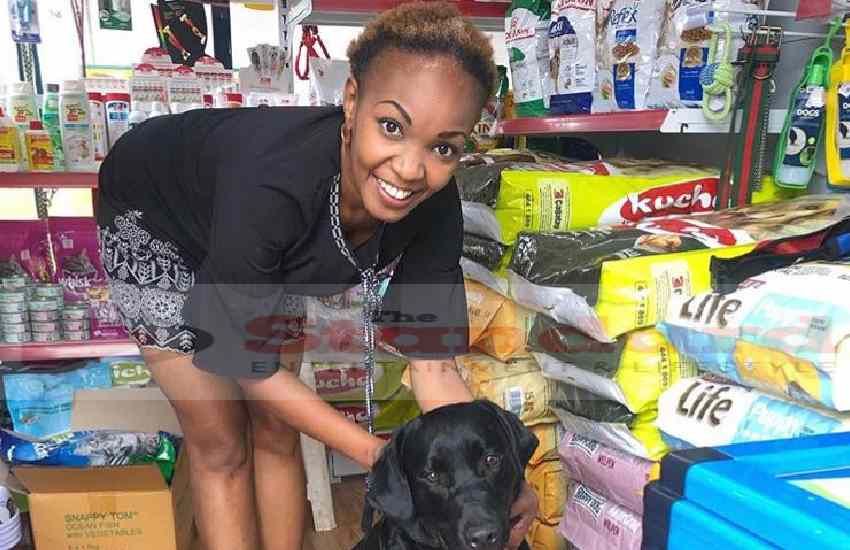 Former Miss Kenya crown-holder and anti-jiggers national crusader Cecilia Mwangi has landed a government job, Standard Entertainment can exclusively report. Revealing the new development, the Cecilia Mwangi Foundation CEO says she is glad to serve in the government in her new position.  
"I support tech entrepreneurs in the innovation ecosystem. My next assignment is at the Ministry of Industrialization Trade and Enterprise Development where I will be the Innovation Ecosystem Manager under the Kenya Industry Entrepreneurship Project (KIEP)," she lets. "Every transition has been organic and timely. I believe each experience prepared me for my next steps in my growth path. Modelling experience gave me a platform to address the plight of jiggers in Kenya. This was largely propelled by my 12-year tech skills experience in problem-solving environments," emphatically, she quips. 
And for the first time, the former beauty queen who runs a pet business reveals that she invested Sh3 million to start the business. "I turned my passion for pets into a business venture and more for fun and bring happiness to pets in Kenya. I officially opened doors in October 2019 at Valley Arcade in Lavington. I have always owned a pet and I always pamper my pets. I always want the best for them," she says.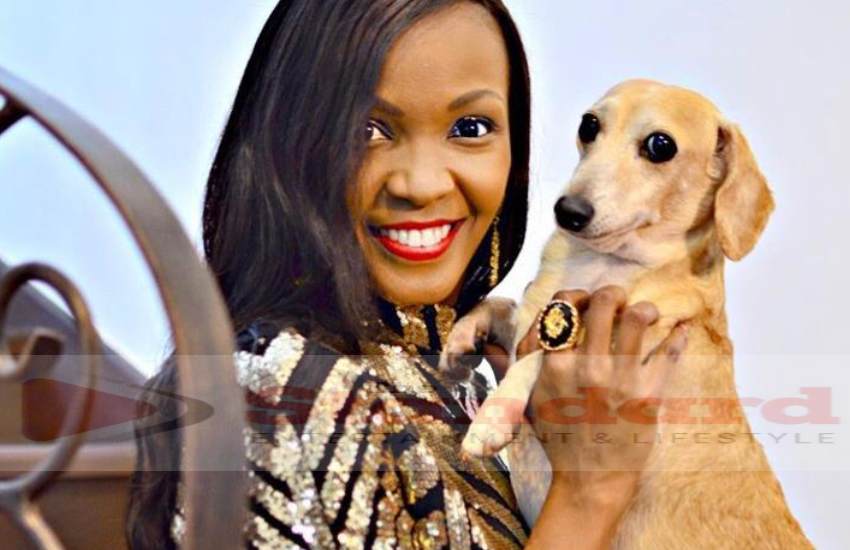 "The startup capital was about Sh3 million. I believe I spent much more than that," she informs. "And how has been the pet business experience been so far," we ask. "It's been an amazing experience and extremely fulfilling. I meet pet parents every day. We share our experiences with other pet owners. We have forums and discussions where we support each other. With a number of pet shops, my day is all occupied. I do morning check-ins with my staff from 8.30am to ensure the shops are well stocked. Suppliers have their merchandisers who ensure their products are always on the shelf. I also established business processes that can work without my supervision. I only intervene when it's necessary. I sit in on selected days and weekends and public holidays. We close at 6.00 pm," she says adding that her latest investment is in Naivasha at Buffalo Mall.
Read Also: Former beauty queen Cecilia Mwangi delves into business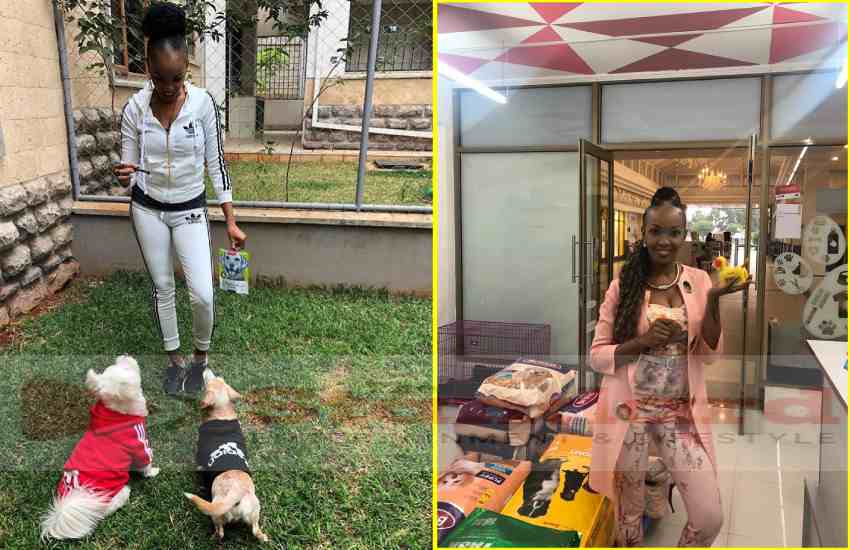 Emotionally, Cecilia takes a moment of silence when questioned on her lowest moments. She loves pets and their owners knowing how individuals do treasure their pets just as she does hers.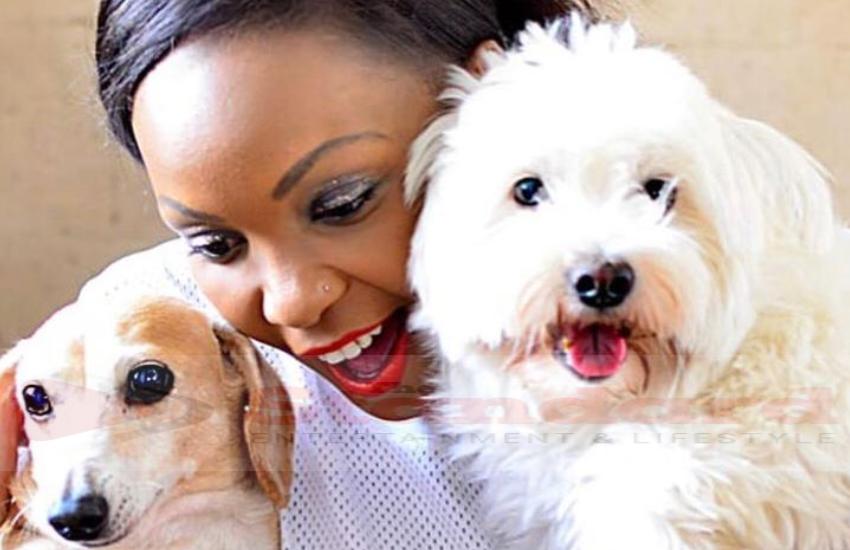 "I get the hardest time when a client loses their pet either by getting lost, old age or even medical complications. Those are my lowest moments. There have been cases of aflatoxin poisoning threats in the Kenyan market but luckily none of the dog food we stock has been red-flagged," she remarks.
Read Also:Mwanaisha to Cecilia Mwangi - Go hang, Mungatana is mine!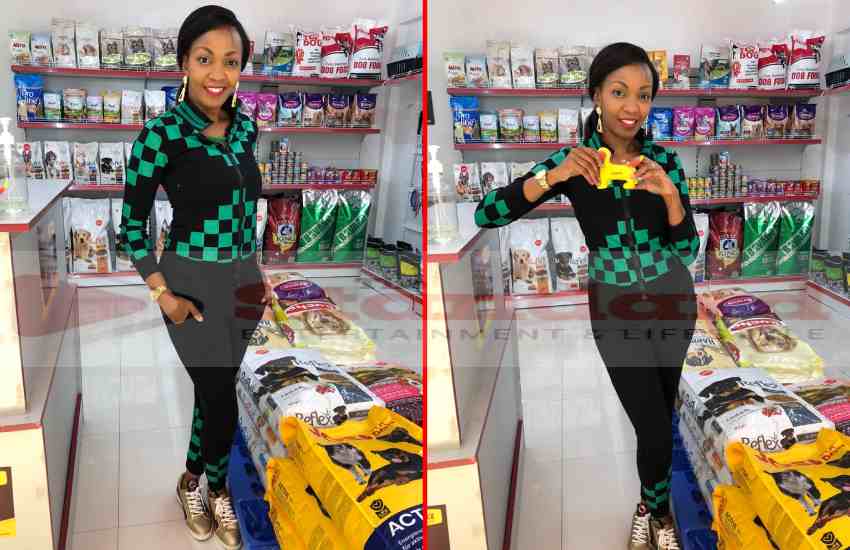 "The youth shouldn't be afraid to start small, once they draw up a business plan. Possibly they should validate their business idea before overspending on it. Once validated they can bootstrap from family or friends. It doesn't have to be a physical location. One can start virtually and grow," Cecilia advises as we sign off.