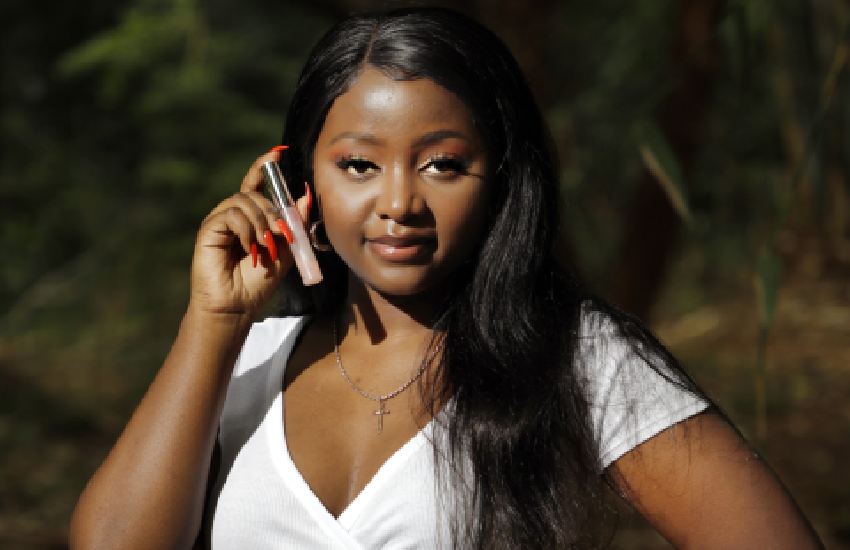 A young law student and director of her cosmetics business, Halima Husein is using the inspiration from the likes of Huddah Monroe and Kylie Jenner to succeed in the beauty industry.
Entertainment&Lifestyle: What is it about Kylie Jenner that inspires you?
A: The fact that she is very business savvy, which enabled her to create a unique and global cosmetics brand at such a young age.

E&L: What goes into creating a new product for your brand?
A: Determine what our clientele are looking for in terms of the type of gloss either coloured or clear or with shimmers. Then we work on a formulation incorporating different natural ingredients we know to have numerous health and skincare benefits. It takes months to combine them in a way that provides the best shine, pigmentation and moisture.

E&L: Tell us about your new lip-gloss.
A: Our latest lipgloss is a red-tinted gloss named "Sanguine Kisses". This gloss is 100 per cent organic and natural. Most tinted glosses contain a chemical preservative to help the pigment stick to the product. We are a chemical-free company.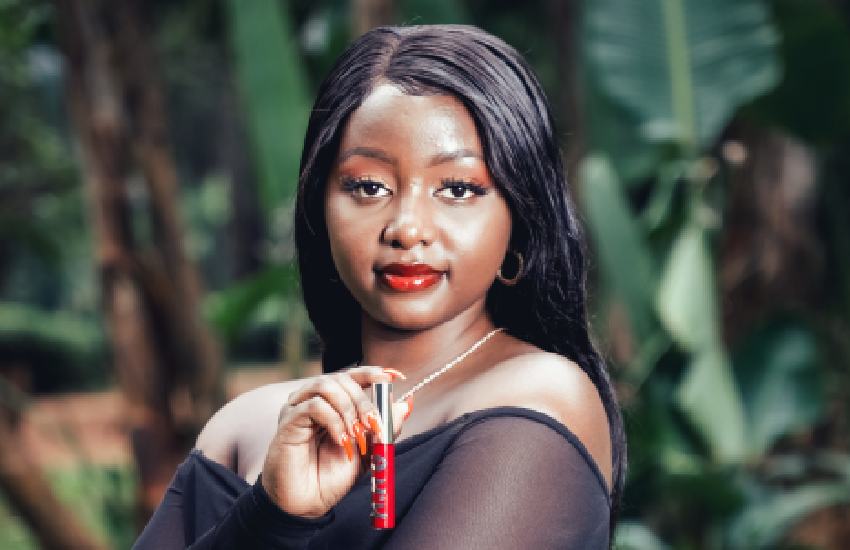 E&L: Tell us about the pigment.
A: The pigment of our gloss is very buildable meaning women can tailor the look to either have light-red tinted lip or blood-red lips. Beeswax offers its own benefits as it contains vitamin A, which can also be found in our other ingredients; castor oil and shea butter. The high concentration of Vitamin A in our gloss helps soothe chapped lips and soften them. Our gloss also contains cocoa butter, which has phytochemicals, which help improve blood blow to the skin and promote healthy skin cells. The pigment in our gloss can las for 1hr+ and the moisture it provides lasts for two hours and more.
Read Also: Nairobi girls, go slow on make-up!
E&L: How much is it and where can one get it?
A: One gloss retails for 1,600. People can find and order via our Instagram page. Either by direct message or calling our number.
E&L: Is it easy starting the business as a young person in these times when barriers to enter and business are at an all-time high?
A: I won't say that it's easy because business like most things in life requires work and from what I have learnt first-hand about business is that it is extremely volatile, anything can change at any minute you just have to be ready to deal with anything thrown at you with a level mind.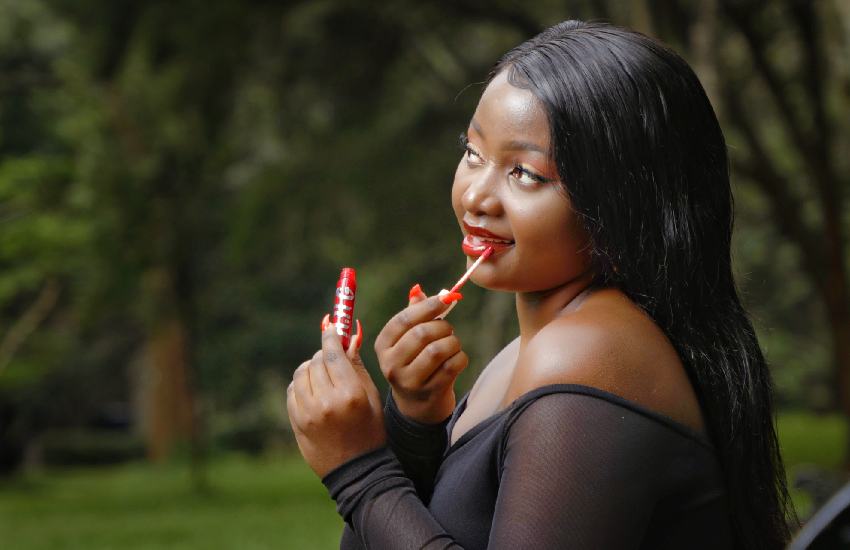 E&L: Which personality do you see wearing your lip-gloss and fully representing what the brand is?
A: I would say Sheila Mwanyigha, Lulu Hassan, Yvonne Okwara-Matole and Amina Abdi Rakar. I would love to see all these women wearing our lipglosses as I do believe they fully represent what our brand stands for, which is strong, beautiful, self-respecting, self-loving intelligent women. Our brand is very inclusive supporting women of all races, religious beliefs and sexual orientation.
Read Also: Why you need to give a significant amount of thought into your make up
E&L: Where did you get the capital to start the business?
A: I saved up and had a few investors.

E&L: What advice would you give young people who have a dream to start a business and have not?
A: To plan and just go for it. If you keep waiting out of fear or doubt you'll never get there. Where you are now, with what you have just start!
E&L: Which female artiste best embodies your new lip-gloss?
A: Bey T.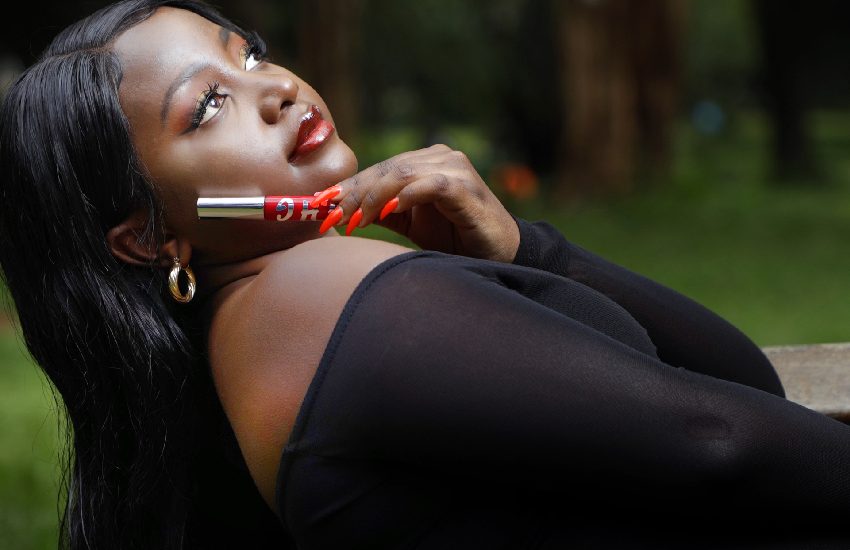 E&L: As a law student, how will you apply law into your cosmetic business?
A: I apply law into my business every day from the simple patent of our formulation to every partnership or procurement contract we sign. Law is also implemented on the lines of customer service, the necessary consumer rights and the rights of our company.
Read Also: Should born again women wear makeup and trousers? Size 8 responds

E&L: Huddah has a wide range of lippies and you have two so far. How does she inspire you?
A: She inspires us to grow our brand not only in terms of the range and numbers of products we offer but also to reach a wider demographic.

E&L: What makes your lip gloss all that different from any other in the market right now?
A: Our products are unique as they are the only all-natural/organic makeup products made in Kenya. They offer the same beautifying effects as any other brand without the chemical drawbacks and add the bonus of the health and skin benefits provided by our natural ingredients.