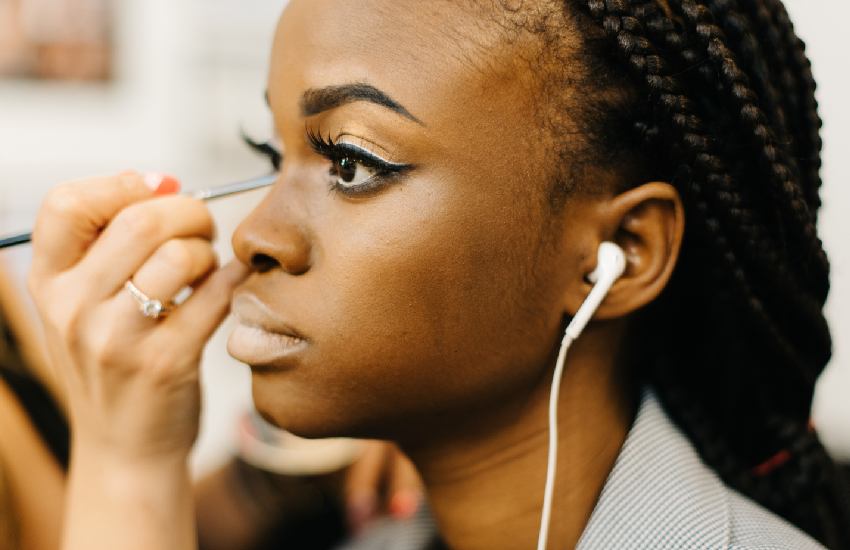 There's no denying that makeup can either make or break your entire outfit. In fact, makeup alone can take the most basic look and convert it into the coolest!
So just like all other components of your appearance, you need to give a significant amount of thought into your make up.
On big occasions such as weddings and grand parties you probably want to hire a professional to beat that face (like visiting us at Posh Palace Hair Studio & Spa) but what about those days when the event is not that grand and you still need to look glam?
Read Also: Nairobi girls, go slow on make-up!
Here are some tips on what to do for those days for our beginner posh dolls!
1. Find your perfect match! Finding the perfect shade of foundation and concealer should be on the high priority end of your list always! Once you do that you're one step away from stealing the show at your next event.
2. When choosing the eye shadow to wear make sure you select colours that work well together and that way you'll have an easier time blending in your colours.
3. If you're new to the makeup scene take it one step at a time. Try starting with perfecting your eyebrow game before going on to the shadows and contouring.
Read Also:Eight Kenyan celebrities who have invested in the beauty business
The trick with makeup is to just start, the more you practice the better you'll get at it! Hope you enjoy our little tips and use them this party season! Be sure to come into the Palace to enjoy our professional makeup services and consultation!