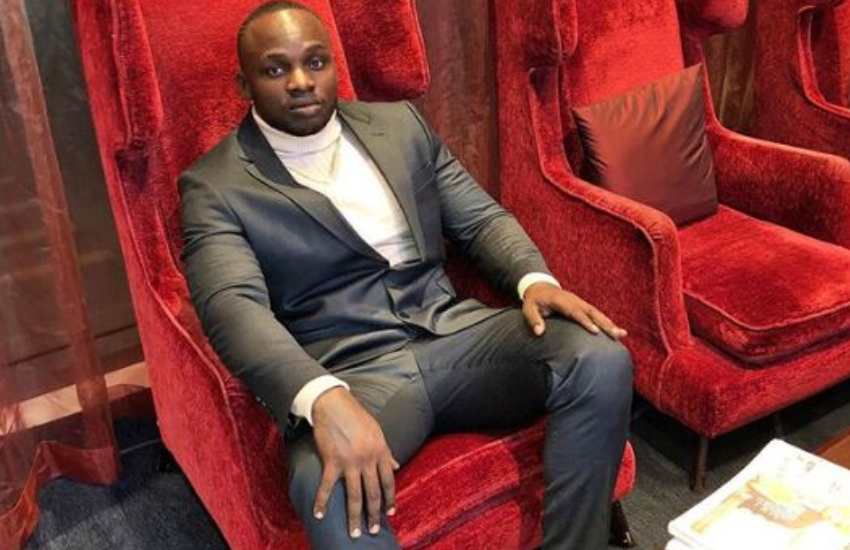 A popular Kenyan rapper Brian Omollo, better known as Khaligraph Jones, recently stirred emotions after recounting the discrimination he faced while house-hunting at a posh Nairobi estate.
The Leave me alone hitmaker told his fans that he "slowly" retreated to Kayole - a shanty Nairobi suburb where he grew up - after being turned away at the gate of a posh Lang'ata estate, which is only rented to Kenyans of the Asian origin.
"Last year, I went to Lang'ata to inquire about some nice houses I had seen on the internet," he said on an Instagram post that has since gone viral - attracting thousands of reactions.
"After getting there, we were prevented from entering the estate cause (sic) we were told we aren't Indians. Only Kenyans of Indian origin can own property in that area," the rapper added.
Read Also:Rapper Khaligraph Jones ventures into fashion
The hip hop musician called out on an issue that is widely acknowledged by many, but rarely highlighted in the Kenyan real estate sector - housing units that are only restricted to a select group of people.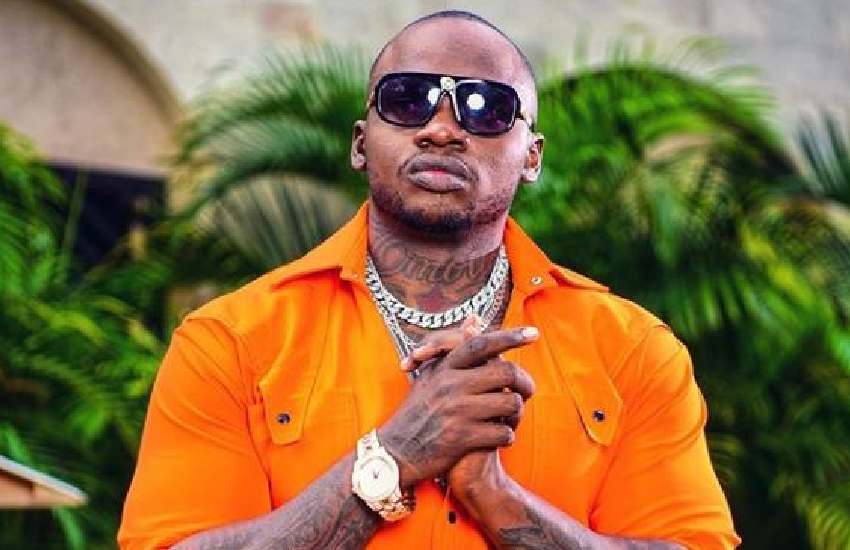 Landlords in some apartments or estates only rent out to people belonging to a certain religion, race, culture or tribe.
Discrimination doesn't stop there. Other landlords rent out based on marital status. Some landlords also say some communities accommodate too many relatives.
The issue even extends to lifestyle and dietary choices as some cultures are against eating certain food, be it beef or pork. To the casual observer, they will say it's a matter of birds of the same feather flocking together, but for critics, its outright discrimination believing that as long as one can pay rent, they can live anywhere they choose.
A month ago, radio presenter Fareed Khimani, who is of Indian heritage, also recounted his "shocking" house-hunting experience. He approached a real estate agent only giving his last name Khimani and the attitude changed when the receptionist told the property manager that "Khimani was here to see him."
The property manager later backtracked after learning it was Fareed Khimani.
"I was just shocked when he said no but when he heard it was Fareed Khimani as I went to his office,  he said 'just come sit ... we had actually agreed on the lease and this just happened," said Fareed Khimani on Capital FM.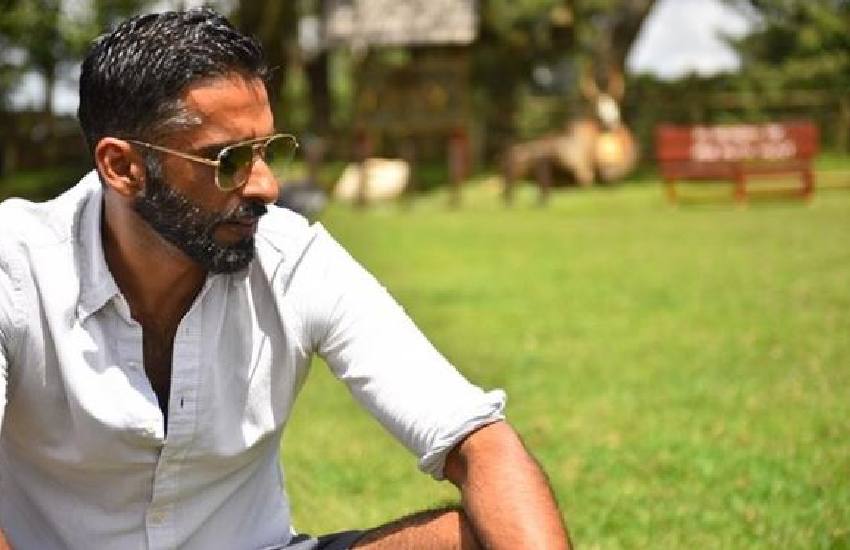 One of the widely known examples of a residential area for a specific community is an expansive estate on the Southern Bypass at Langata with apartment blocks belonging to devotees of the Swaminarayan faith.
The estate is modelled as a city within a city with facilities including a temple, hospital, swimming pools and an academy.
When Home & Away visited the estate, the guards told us that the houses are only rented out to devotees of that faith. The Home & Away team was told to come back as management wasn't there.
According to a website providing information on Swaminarayan temples in Africa, the Lang'ata land was acquired after "generous land-owner devotees" of the temple were asked to "donate an eight and a half-acre parcel of land near the Lang'ata Army Barracks."
"This advice was willfully and selflessly obeyed immediately as a divine obligation. The land has been utilised for the construction of a new, larger and even more majestic temple complex," says the website.
Read Also: Why most landlords hate bachelors
This birthed the expansive residential housing scheme.
"The Lang'ata project also consists of the creation of a residential housing scheme nearby suitable for the increasing numbers of devotees, in addition to The Swaminarayan Academy opened in 2013 to cater for the educational and career progression requirements of the children of the devotees," it says.
Samuel, a real estate agent who deals with landlords in Westlands, Parklands and Highridge says some strictly direct that they get tenants from specific religious and cultural backgrounds.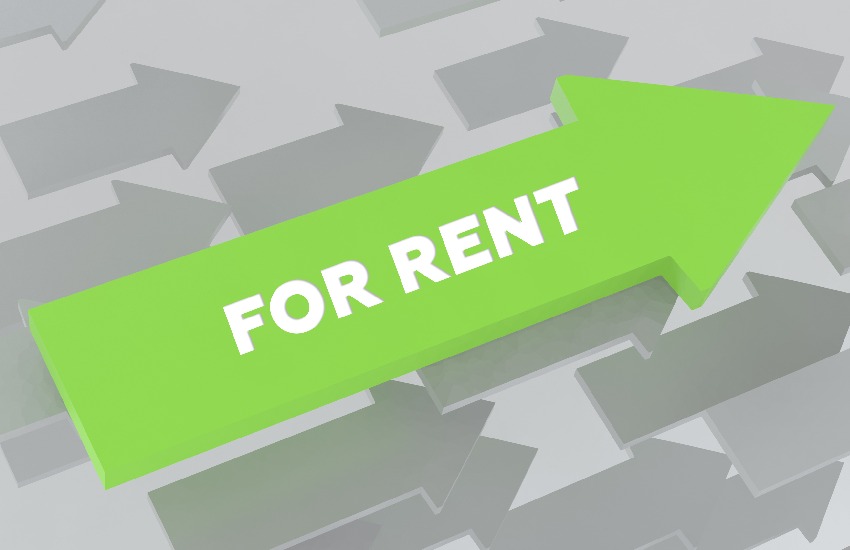 Samuel declined to give his surname due to fear of reprisals by his business affiliates in the area. "Most of the reasons are cultural and religious. For example, some only want vegan tenants," he said.
According to Samuel, some communities have unique worship practices that people from other faiths might fail to understand or appreciate. Other areas that lockout tenants based on their faith include select sections in South C and Pangani.
Kimani Thambo, the chief executive of Himaya Heights Investment, a real estate firm based in Mombasa, noted that though such cases of exclusivity for certain communities existed, it was not as much.
"In Mombasa, the cases are not as many there are some communities that don't integrate as a matter of culture," said Thambo.  "Some even can't sell property outside of their communities to preserve wealth," he added.
Thambo noted that it was a matter of culture especially bringing up their children.
Kenya Association of Residents Alliance Chief Executive Henry Ochieng observed that estates or apartments that only rented out to a particular group, especially based on race are wrong and discriminatory.
Read Also: No landlord wants to rent me a house- Kenya night runner's president cries
He, however, said that his organisation had not gotten such complaints. "If it's happening, it's contrary to the law of the land and needs to be addressed. It is a form of discrimination," said Ochieng.
Most of the estates where discriminatory practices have been reported are located in areas where Kenya's wealthy households are concentrated.
Data from the national census shows that Lang'ata and Westlands in Nairobi host a majority of Kenya's affluent class with a good number of them owning houses with access to the internet and other social amenities.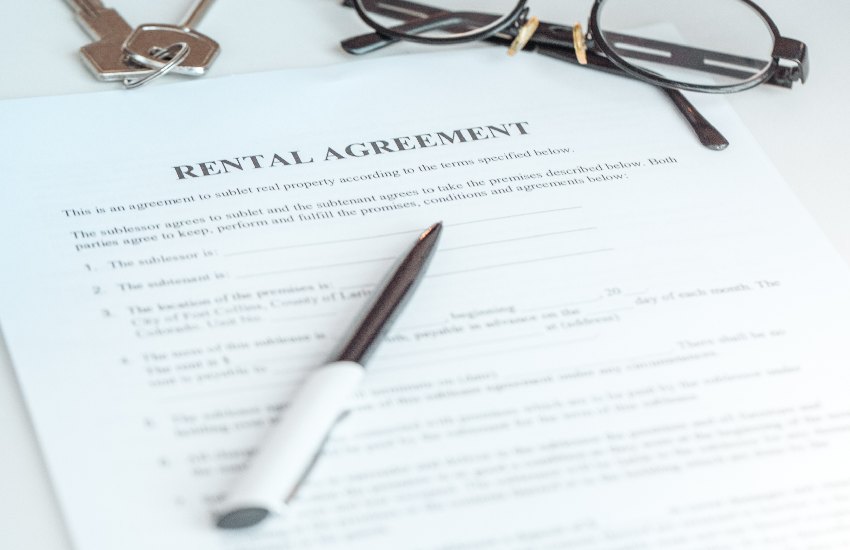 Residents of these suburbs are also highly educated, most with university degrees.
Lang'ata, for instance, tops the list of car owners with 35.9 per cent of its 60,187 surveyed households owning cars while in Westlands, 32.8 per cent of 103,489 of households surveyed own cars.
Some areas in the city have also been identified with gentrification - where some city neighbourhoods are transformed into posh high-value residents forcing the previous residents to move.
Samuel notes that this happens when some landlords deliberately push out targeted residents by hiking rental prices.
Reacting to Khaligraph Jones' post, however, many Kenyans narrated their own stories on discrimination while house hunting.
"This has been happening for such a long time. They say vegetarians only and even if you're vegetarian as long as you're black you can't get a house," said radio presenter and musician Nazizi Hirji.
A real estate agency has also faced the wrath of Kenyans recently, after advertising for rentals for "Indians only" in Highridge and Parklands areas.