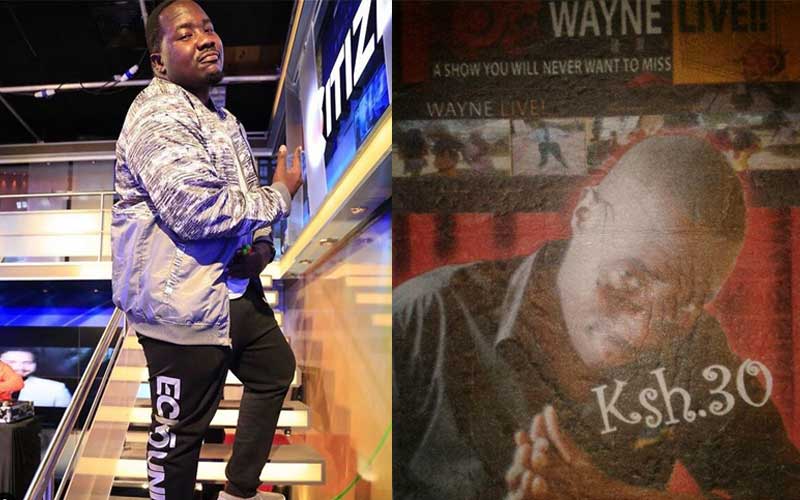 I consider myself funny, or at least that's what my friends say about me. I probably wouldn't have known this if I had not been to Moi University. I was among top performers at our university's cultural day. Trust me, I made people laugh.
I happened to be so good that one of my friends suggested I host a comedy show.
I picked up the idea and created an alter ego… Just like Tyler Perry does with 'Madea', mine was a lady character called 'Peninah'. All I wanted to do was give people an alternative for Friday engagement. I wanted them to spend their Fridays laughing and not go out to spend their pockets off. I gave them the option for just 30 bob.
READ ALSO: Why I declined mouth-watering offer to join NTV, Willis Raburu explains
The first time, I was on my own, and it was hard. I had to get someone to design my posters, while I played promoter and ticket seller. I would walk around with one poster, sit with it at the student's centre, advertise it and carry tickets along with me. I still had to attend my lessons. I knew students could be broke at times, but sparing just 30 bob for a good laugh would not be too much for them.
People would ask whether Wayne (My nickname in Campus) would show up for the event.
They could not even tell I was Wayne, yet I was supposed to make them laugh.
Students came in numbers and laughed their Fridays off. I made an extra Sh20,000 out of that and had enough money to pay the other entertainers that I'd invited. From that time, 'Wayne Live' became a regular event which earned me a few bucks on the side. I made people long for Fridays. I think I was funny; I think I still am.