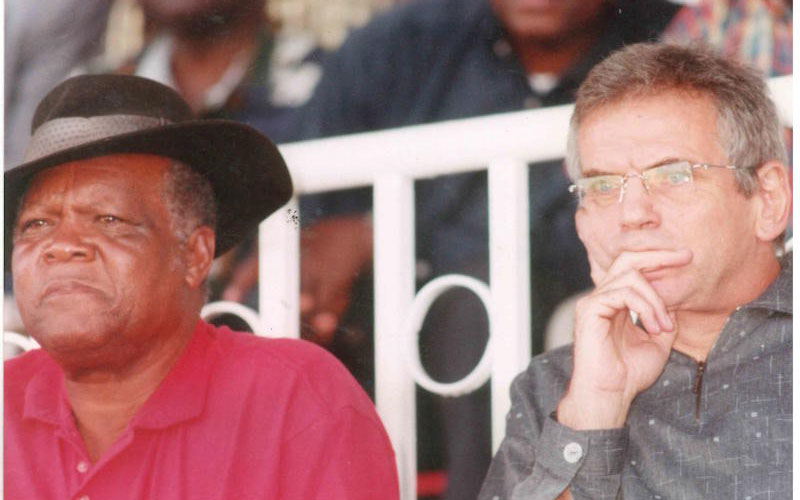 He is arguably Kenya's most successful foreign coach. Garrulous and controversial, the colourful Reinhard Fabisch was a darling of local soccer fans.
And there were two reasons for it: His coaching exploits during the 4th All Africa Games in 1987 on home soil and the France 1998 World Cup qualifiers.
READ ALSO: The Origis loved Kenya, but football officials loved themselves more
Fabisch's genius for soccer saw a youthful Harambee Stars reach the finals of the 4th All Africa Games against The Pharaoh's of Egypt at Kasarani.
Would you believe that Kenya clawed its way to the top of Group A, mauling big names like Tunisia, Madagascar and Cameroon, which had players like Cyrille Makanaky, Andre Kana Biyik, Jacque Songoo, Emmanuel Kunde and Benjamin Massing, who later caused World Cup ripples in Italia 1990?
Cameroon said "Kenya has a long way to go in football," but were held to a 3-3 draw in the group stages.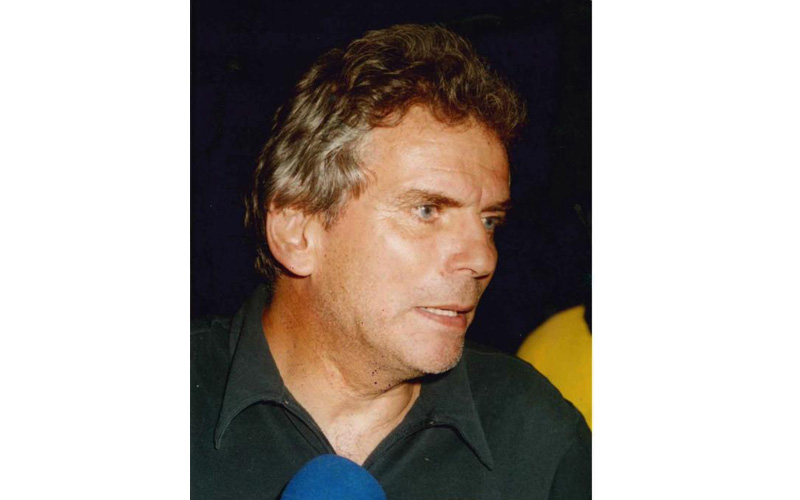 Fabisch moved Mickey Weche from full-back to central defence in the first game against Tunisia. Stars had two wingers and no central striker. Was this mzungu out of his mind? Ambrose Ayoyi scored a header from a Sammy Onyango 'Jogoo' volley. Power house Tunisia lost 1-0.
Madagascar was next. The score line was 1-1 after halftime. They soon learnt why George Nyangi Odembo was nicknamed 'Artillery.' His fiery free-kick just outside the box ended the game 2-1.
Drama came calling in the semis against Malawi. Harambee Stars had rested for only a day. Malawi, under Reuben Malonza, were fresher. Retired President Moi attended the floodlit encounter. The lethal Flames were winning the game. Sema blackout! Malawi cried foul. The rematch led to a penalty shootout in which Kenya won 3-2. Egypt spoilt the finals party, winning 1-0.
READ ALSO: Broke Gor coach Dylan Kerr bathed in pool, ate matumbo ya kibanda
Reinhard Fabisch, who later coached Zimbabwe and Benin, had made history, as did Peter Dawo and Ambrose Ayoyi, who were later voted as one of Africa's top 10 players.
Shortly, interference from KFF and the usual drama about players' allowances irked Fabisch who left the team in a huff.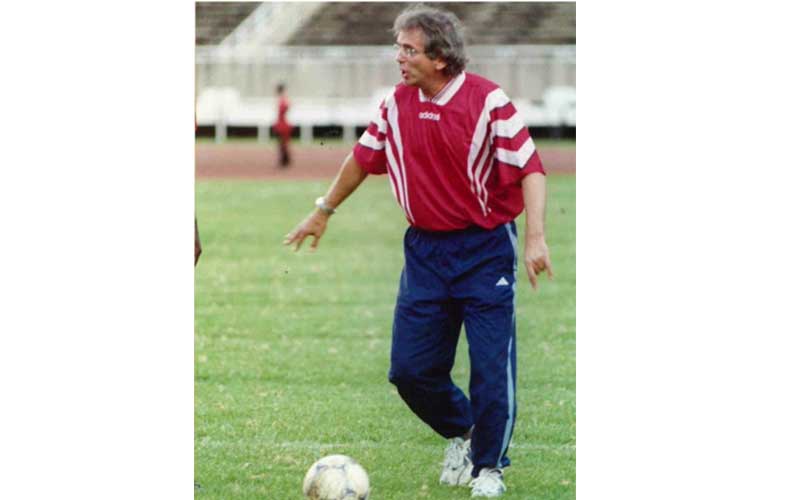 The former Borussia Dortmund player (who wore blue shirts for luck) returned to coach the Stars in 1997 to shock Nigeria to a 1-1 draw at Kasarani. The late Ken Simiyu scored as frenzied fans chanted 'Fabisch for President!' We almost qualified for France 1998 World Cup, but were thrashed 3-0 in Lagos where the Oga commentators observed that Reinhard looked 'completely Fabisched!'
The hubby to Zim athlete Chawada Kachidza and father of Jonah had another brief stint here from 2001 to 2002. Reinhard Fabisch, 57, succumbed to cancer in Munster, Germany, in 2008.