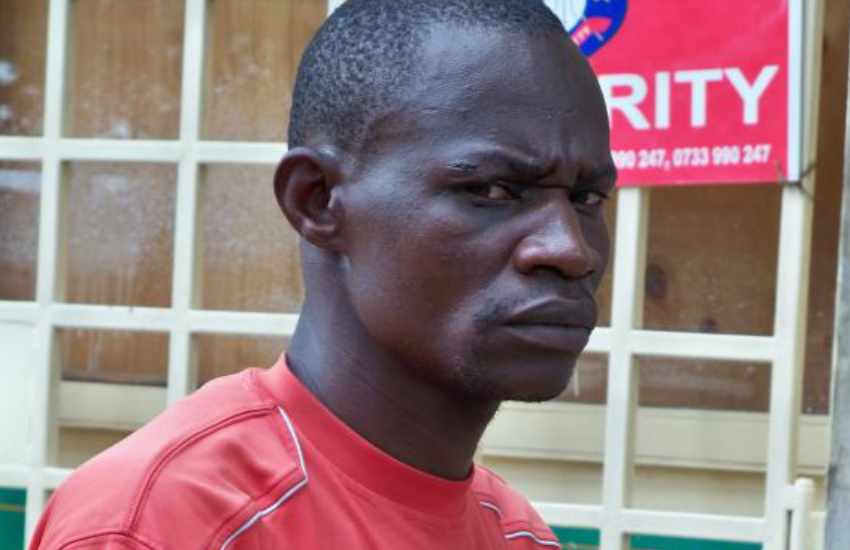 A Police officer has been arraigned in court after he was arrested in a pub within Mathare North area on April 1.
Raymond Omondi Oremo, according to the investigating officer Kenneth Kalya, was apprehended and charged with planning to commit a felony.
Kalya told the court that Oremo's arrest was effected following a tip-off from members of the public. This came after they allegedly noticed a group of people locked up in a bar within Mathare area.
Police said they found Oremo with an AK 47 rifle (serial number KE KP 794603) with 30 rounds of ammunition. The court also heard that the officer had a motor vehicle, Toyota NZE, whose ownership is yet to be established given it had fake number plates.
Read Also: Man claims police officers enforcing curfew are extorting residents
The court was further told that Oremo had a bag which contained police uniforms, damaged handcuffs and a certificate of appointment, but which had no names or force number.
The investigating officer asked for more time to carry out investigations.
"Our team needs more time to have him interrogated by a multi-agency team, search his house, record statements," the investigative officer stated in court.
Although Oremo's lawyer objected to the application, terming it speculative, the magistrate granted police 10 days to finalise their investigations.
The matter will be mentioned on April 15.