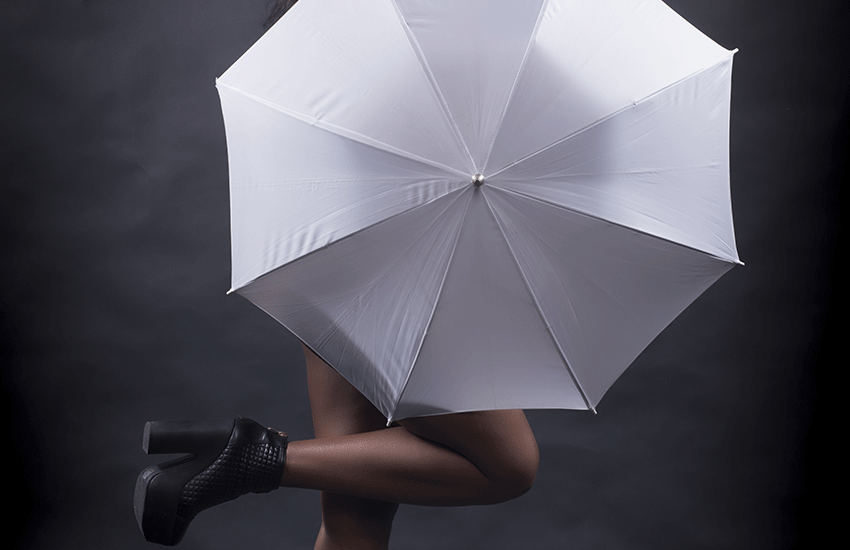 January is the month when a majority of Kenyans worry about school fees, menacing landlords, murderous creditors and the cheapest ways of reaching end month in one piece.
But not so for one 56-year-old MP, whose mind was right in the middle of 'Thigh-Land'.
Abdikarim Osman, the Member of Parliament for Fafi Constituency, last week broke the tranquillity of a WhatsApp group for Garissa Elites when he posted a raunchy video and photos of his naked lover in the throes of passion.
The group- Garissa Elites- comprise professionals from the county, who were treated to Somali chants from the Mhesh praising the curvy woman gyrating and moaning in sexual pleasure.   
Hon Osman seemed to have inadvertently posted more photos of the divorced cute mother of three blowing kisses to the same Garissa Elites WhatsApp group.
Osman's lover too has political ambitions come 2022. On realizing the error of his ways, the MP quickly deleted the offending photos and videos three minutes after posting them.
But by then, the WhatsApp was aflame like a bush fire in Fafi. Besides the lover, Hon Osman had also posted a different nude of a nubile young girl exposing herself. Comments came in fast and furious. But Hon Osman kept mum.
The MP's 'Brother Ochola moment' is not an isolated case. Many have walked this path before him, when their fingers did the walking on the wrong lane, pressed the wrong button and broadcast steamy messages, photos and videos on social media.
Read Also: How I busted my husband in bed with dad- Nairobi woman
Last year in Siaya, MCA Rosemary Ogutu, an elderly woman shrugging towards retirement, posted her naked pictures on the 'Siaya County Forum' WhatsApp group for which she is the administrator.
The impeccably-dressed Ford Kenya nominated MCA posted pictures of her well-endowed five-decade self, but later explained that the images were photo-shopped.   
She told the Siaya County Assembly that, "I want to make it clear here that these pictures are seemingly photoshopped and are directed at character assassination. I believe that my political opponents are behind it."
The photos, which went viral, showed her cuddling her 'dashboard', smiling.
Rosemary further defended herself, saying 'the female gender' was under attack as her phone was hacked and her line used to post the photos in the group.
She added: "I am sorry for my family, my supporters, Siaya County Assembly and my party. We are in a political season and these despicable acts should not be allowed and perpetrated against women in Kenya and Siaya County. When it comes to our private lives, women are always weak emotionally."
When embattled Nairobi Governor Mike Sonko was a senator in 2013, he posted steamy pictures of him and then Nairobi Woman Rep Rachel Shebesh in a situation that could not have been approved by their respective spouses.
Then there was Migori Governor Okoth Obado.
Read Also: Woman busted cheating at midnight pulls a fast one on husband
He also joined the 'bareback bandwagon' after pictures of him, bald head glistening with sweat in a hotel bed, surfaced online. When contacted, the soft-spoken governor was contrite, claiming his family had condemned him to silent treatment over the nudes.
Obado then admitted he was the person in question, and sought details of who might have recorded him.
He told The Nairobian at the time: "I have seen the pictures. That is me. We men sometimes have several women, I need to know who did the recording, so that I can avoid her. I need to avoid women who record me."
Exit Obado and enter an MCA, also the daughter of an archbishop in Machakos County.
Her nudes did the internet rounds showing her striking sexy poses for which her father would issue a pious frown.
Betty Nzioka Nzisa, the MCA of Masii/Vyulya ward in Mwala constituency, was sworn in on September 7, 2017, and was the talk of town over photos which she told The Nairobian were photo-shopped by her political opponents who did not want to see her win the seat again.
Nzisa claimed that "one of the people who competed against me for the seat Photoshopped my photos."
Nzisa did not disclose the name of her apparent opponent, instead claiming that, "I have the messages he sent me and I have kept them." She added that she does not care if the photos were published again as they had done rounds in many WhatsApp forums and were also "used during campaigns and were even printed and posted in my ward prior to the General Election."
Read Also: MPs caught making out in an office near Parliament
From Machakos to Vihiga County where Rhoda Omufumu, a nominated MCA, is said to have posted nudes of herself with an unidentified man on the Vihiga County Development group.
Omufumu, now a born again, front-pew Christian, went into hiding and communicated through her brother who explained that the MCA did not know how to use digital devices and that "she is a church leader and cannot post such things on social media, she is married and she has grownup children."
Kilifi County also had its turn in pleasuring the eyes of voyeuristic Kenyans when Mnarani MCA, Kahindi Geoffrey Muhambi, posed in his birthday suit while leaning next to an unidentified woman in a swimming pool.
In South Imenti constituency, Esther Kawira, an MCA, also joined the 'nudist party' after her intimate pictures with a television producer hit the streets of WhatsApp.
She insisted it was not her in the photo and that the photos were a scheme by her political opponents to get political mileage.