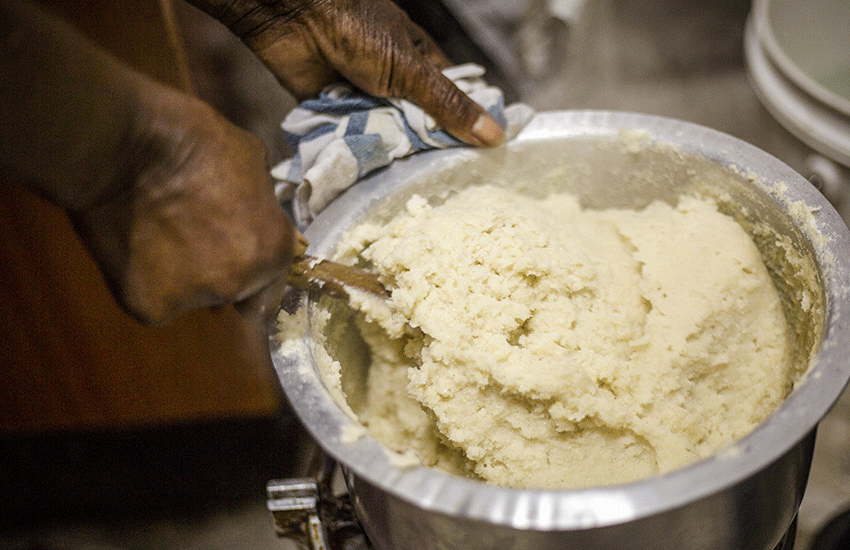 A Ugandan national has been arraigned in court for allegedly assaulting his wife.
Police said that Fred Natiera Siman beat up Ida Mutua after 'disrespecting him' by serving him cold food.
Natiera who was also accused of being in the country illegally arrived home drunk that night and demanded food.
The court heard that he later declined the food.
Read Also:Why Western Kenya men love Ugandan barmaids
Police said that Natiera grabbed a panga and cut Ida on the head. The incident left Ida nursing serious head injuries.
She was rescued by neighbours and rushed to the hospital where she was treated having lost a lot of blood.
Natiera was later arrested and charged in court with assault. He, however, denied the charge and was released on Sh50,000 cash bail.
The matter shall be heard on April 14, 2020.
Read Also:40-year-old Ugandan woman with 44 kids named most fertile
Tailor denies issuing death threats to his family
A father was recently taken to court for allegedly threatening to kill his wife and children.
James Oloo is alleged to have issued the threats to his own family after arguing with his wife at a family shop.
Police said that Oloo ordered his wife to pack up her belongings together with the children and leave the house for the village.
Read Also:Drama as harlot storms client's home, threatens to set it ablaze
The court heard that Oloo kept following his wife around. She later told police that she feared for her life and that of the children after her husband kept following her.
 Police said that Oloo assaulted his wife who had sought refuge at her sister's house. The court heard that Oloo followed them to the house and attempted to set it on fire. This prompted the complainant and her sister to raise alarm. They were reportedly rescued by neighbours who heard their cries for help.
Oloo who was later arrested and detained denied the charges. He was released on a cash bail of Sh50,000. The matter will be heard on April 27, 2020.