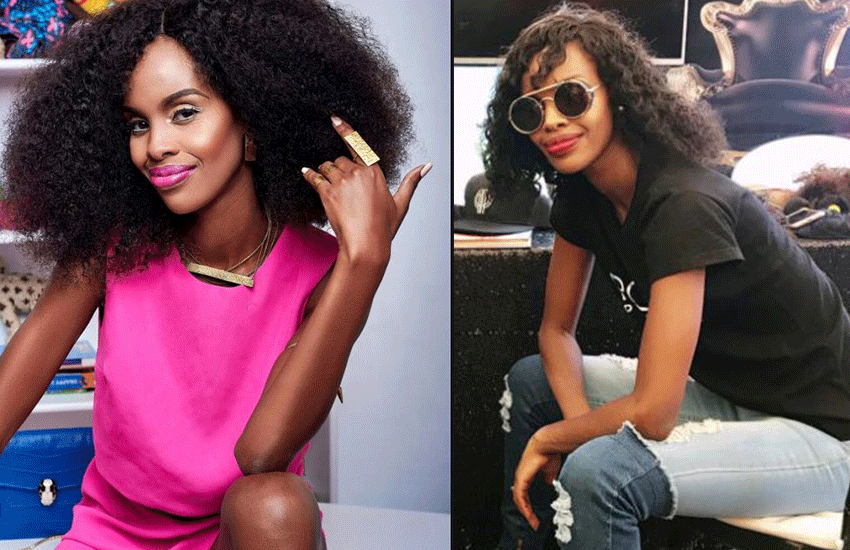 Susan Kaittany, the CEO of Posh Palace has finally opened up.
Speaking to the Nairobian on her executive CV, Kaitany revealed her worst mistakes, missed opportunities, experiences and Posh Palace gig.
Education:
Langata West Primary School, Makini School in Nairobi and a degree in Law at Moi University in Eldoret.
Experience:
 I started as a model in campus then worked for our family business, which is a Travel Agency. Now, I'm the CEO of Posh Palace.
Awards/ recognition:
Posh Palace was awarded the best salon in 2018 and 2019 by Mizani.
First job/first salary:
When I started modelling I got paid Sh30,000.
Best/worst job:
I love my current gig as CEO of Posh Palace.
Read Also:Never get into partnership without an agreement - Susan Kaittany
First/current neighbourhood:
My first neighbourhood was in Langata. I currently live in Karen.
Worst mistake:
Getting in the wrong business partnership.
Missed opportunity:
My heart sinks each time I think of not going to fashion school.
One thing I can't give away:
My family.
Most embarrassing moment:
One time when I was modelling and my wig fell off. It was embarrassing!
One thing I regret:
 I should have made some tough decisions earlier on in my business to prevent them from cropping up later.
Read Also: Betty Kyalo ditches partner, opens new salon
Unforgettable person:
I would definitely say Mercy Masika. Since the first day I met her, she came off as authentic and such a cool introvert.
Best advice ever:
Choose your circle wisely.