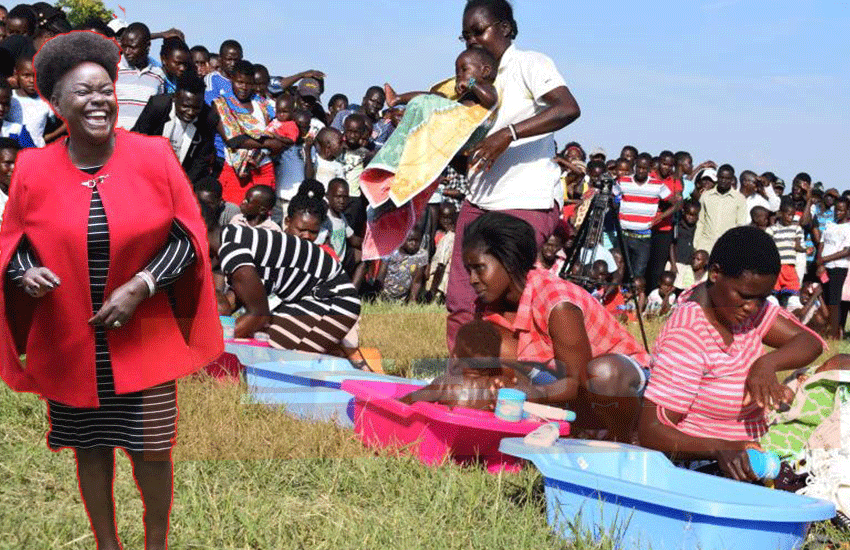 Suba North MP Millie Odhiambo has introduced a new game - baby washing - in her constituency.
In the annual ceremony christened Suba North Sports and Cultural Festival held recently, the MP surprised area residents by introducing a competition in which mothers washed babies in public, cheered on by supporters.
At the festival held at Mbita National School, mothers demonstrated their prowess in washing babies.
When Millie took a microphone to announce that baby washing was the next game, the audience was amazed.
Many people had no clue since the game was new to them.
In about two minutes, the festival organisers brought water in 10 basins. They also availed soaps, towels and sponges for washing the minors.
The MP invited 10 mothers with babies in readiness for the game.
Two minutes later, a whistle was blown to mark the beginning of the exercise. Each of the mothers showed their experience in washing a baby.
In about six minutes, the first mother was done. The benchmark of judging the winner was based on abiding by the right procedure in washing a baby.
Read Also: Mbita MP Millie Odhiambo: On being childless and the death of her father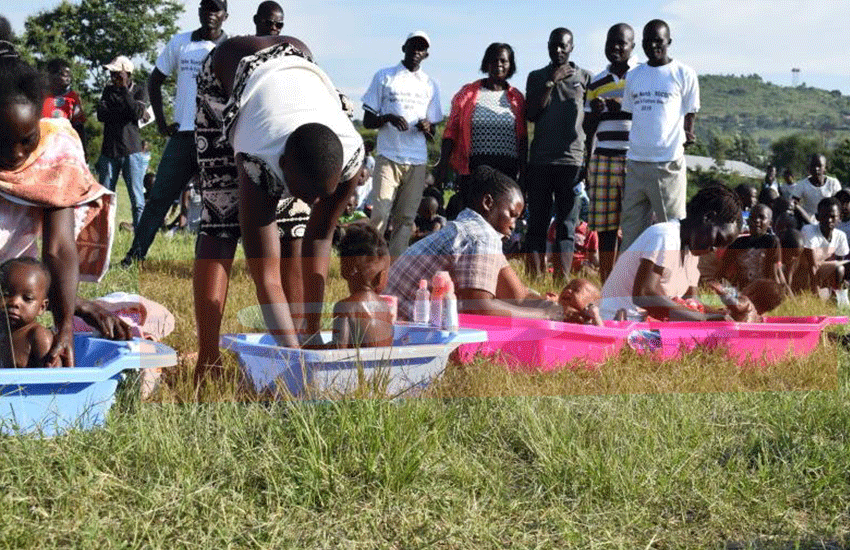 The procedure included preparing a baby psychologically before washing, removal of their clothes, proper application of soap on the body, rinsing, wiping the body, applying powder on the body and dressing the baby.
Millie who was the chief judge gave the residents an opportunity to identify the winner through 'shout-voting' by acclamation. The participant with loudest votes was declared the winner.
Oliver Achieng' 30, and Velma Akinyi, 20, emerged winners.
"The game is good and I have learnt that one needs to be a responsible parent," said Akinyi.
Achieng' said the game made her learn that people need to be keen when doing their household chores.
"This victory has made me learn that quality matters in any work we do at home," Achieng' added.
The winners were presented with several prizes.
Millie said she decided to introduce the competition to recognise the role mothers play in society.
The MP argued that baby care should be considered an integral part of societal development.
"Baby care is very important and we are encouraging talent of raising them," Millie said.
Read Also: "Look elsewhere!" MP Millie Odhiambo warns smitten man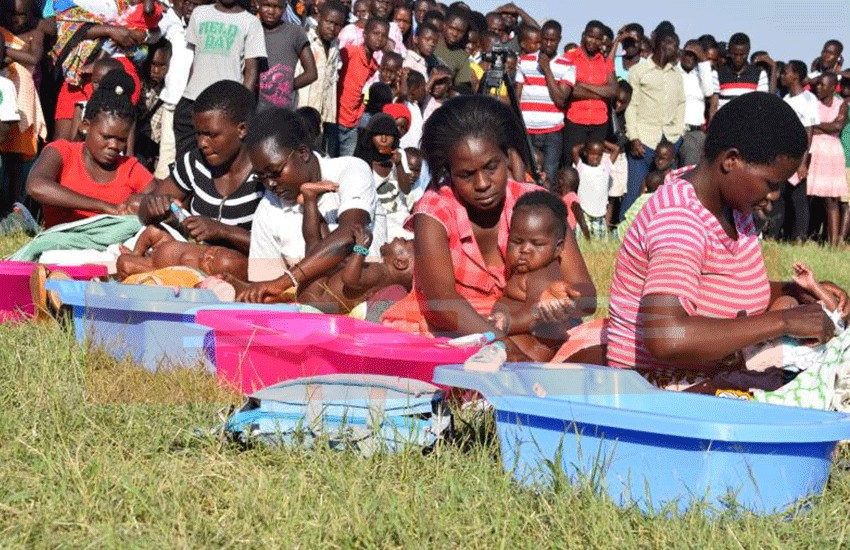 The festival made the residents participate in several traditional games.
The games included tug-of-war that was won by a team from Rusinga after beating their Kasgunga counterparts.
Millie said her office is committed to promoting traditional games.
"We organised a number of traditional games, including boat racing to demonstrate that the games should not be forgotten," Millie added.
Read Also: MP Millie Odhiambo - What is the big deal? I love sex
The MP also said her leadership will promote local culture to enhance tourism in the area.
"Suba North is rich in diverse cultural practices which makes it an ideal tourist destination," she added.
Other games at the festival included football, volleyball and netball.