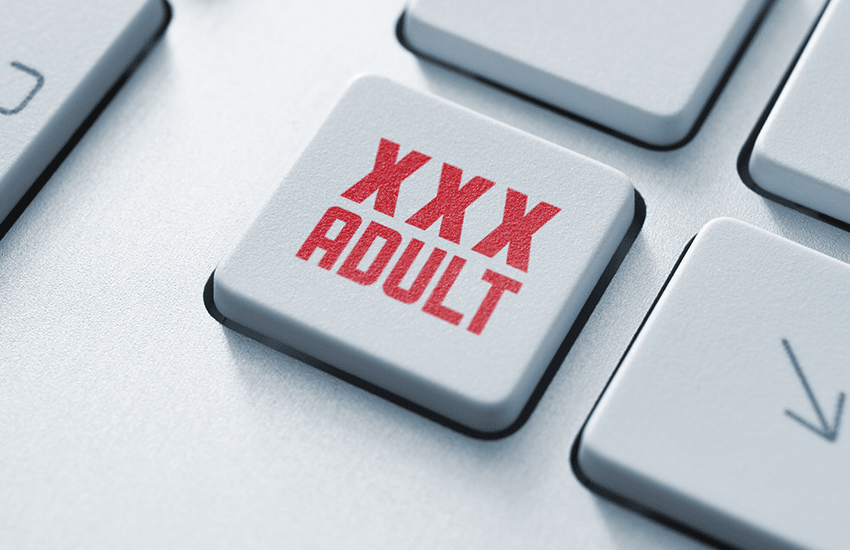 In July 2019, 57 students were arrested and detained for allegedly watching adult materials at a play station shop in Nakuru. The students from six different schools were still clad in school uniforms having been released from school a few hours earlier for the August holidays.
Police said the minors were absorbed on the screen you would think they were taking a chemistry practical exam in a school lab. It was actually pornographic content.
Kenyan parents went ballistic at the thought that their children were being swept away by this digital epidemic.
Pornography is illegal in Kenya. The Films and Stage Plays Act outlaws the creation, broadcasting, possession, distribution and exhibition of pornographic films. Unfortunately, this has not stopped the proliferation of sex videos and online adult content.
Some parents have been quick to blame technological developments in the digital age - and rightly so. Unknown to them is the fact that they themselves may be active participants in this whole madness.
Most children in Kenya have express access to their parents' mobile phones from where they tactfully stray into the gallery section of the phone to watch pornographic videos and other lewd content sent to their parents by colleagues at work or former wayward schoolmates.
Kids are born inquisitive, and it is this curiosity that allows them to learn more about the world through every experience and social interaction. The best place to start is always at home – using their dad or mum's mobile phone or laptop.
A recent report by the Communication Authority showed that Kenya is up there in the continent in terms of smartphone penetration. The report also showed that in terms of Internet usage, the phone is key to most transactions and activities. Kenya has a 91 per cent penetration of mobile subscriptions compared to Africa's 80 per cent.
Read Also: The porn boom, and doom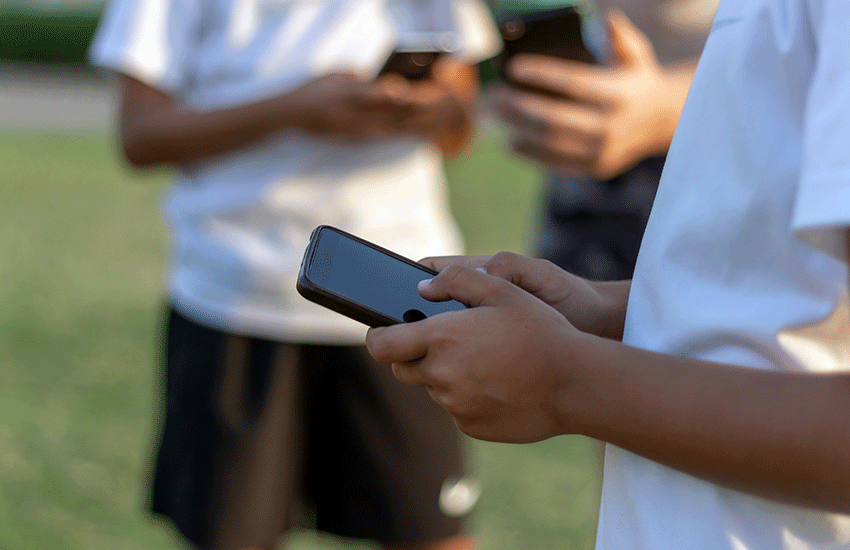 It might help to state that Kenya has the highest share of Internet usage from mobile phones as compared to desktops. Internet access through the mobile phone in the country recently hit 83 per cent.
The truth is that majority of those accessing Internet through mobile phones are our own children - minors. And they are not busy studying Pythagoras theory - stupid. These 14-year-olds are busy salivating over raunchy photos your former school mates sent to you in the course of the day - but you were so busy to even delete it.
It's another story if it your own nude photo or sex video.
The report by Communications Authority showed that Kenyan users spend close to three hours a day on social media, with the most used platforms identified as WhatsApp (74%), Facebook (70%) and Twitter (50%), based on users own claimed activity.
Kids learn a lot from parents – and the environment. Take the case of John* who has been watching porn since 1997 when was only he was only 14 years old.
John says he lived with his father in a company house in the sprouting Nairobi City and was in primary school.
It was only a matter of time before the hands of time would thrash him into adulthood.
As a child, explicit kissing scenes splashing on famous TV programmes like Neighbours, The Bold and The Beautiful and Wild Ross were the closest he had come to 'adult material' by any African standards.
Unknown to him, he would soon be jerked into the world of 'adult material' by a person he had grown to revere and love - his father.
It happened one evening.
"That night my father had a guest; a colleague at his work place who lived a few blocks away. He was well known to our family," says John*. He owned a pickup truck – and so did my father. They would talk a lot about their rides.
"It was not uncommon to host him in our house. My mother was in the village. That night he had in his hand a JVC video tape," he says.
Read Also: Four ways porn is screwing up Kenyan men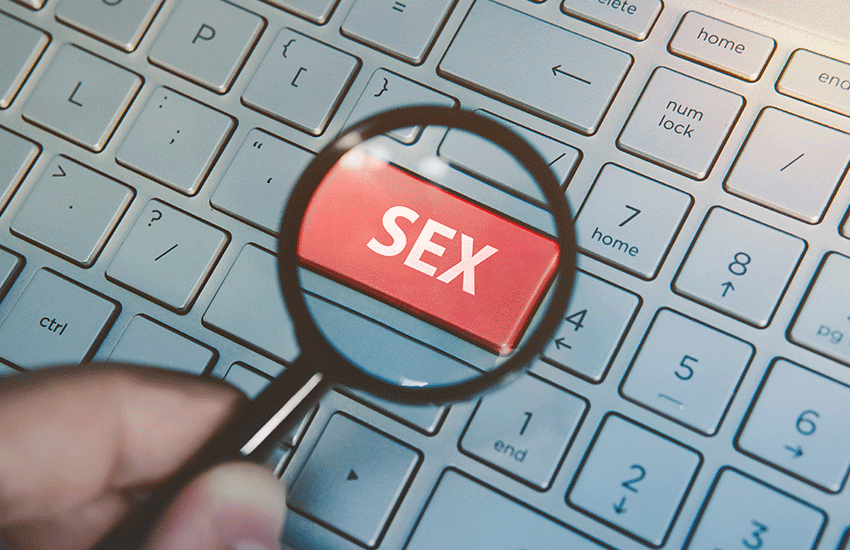 After exchanging pleasantries – and general talk, John's father would demand that he goes to bed early, which made little sense to the inquisitive boy given it was a Friday - and school was off until Monday.
John vanished into their bedroom grudgingly, only throwing one longing look to the 21-inch Sony Trinitron TV.
Moments later, he would emerge from his bedroom to announce to his dad that his bladder was full, and so he needed to empty it. The location of the washroom meant he had to go through the sitting room.
That's when John's little eyes strayed to the TV screen - and he saw only for a few seconds - what would forever change his life.
More stunning was his fathers' reaction.
John lost his childhood that same night, and in its place developed an insatiable desire to explore the world of 'adult content'.
But that was in the late 1990s, many years before smartphones paid this part of the world a visit.
Today, unlike those days, children, even toddles use smartphones. Children as young as eight admit addictions to Internet porn as smartphones and tablets make sexual images easier to find.
One can only imagine how many children could be consuming pornographic material on their parents' mobile phones, in the cyber or that desktop at home.
Is there remedy? Or is that technology cannot be tamed to save young boys and girls?
Education expert Evelyn Jepkemei says parents must go back to the basics of sex education.
"Sex education was taught properly in the traditional days. It was taught by parents and old relatives so that partners would not develop crazy expectations of their partners" says Evelyn.
Read Also: How the porn movie industry has grown in Kenya leading to addiction in many teenagers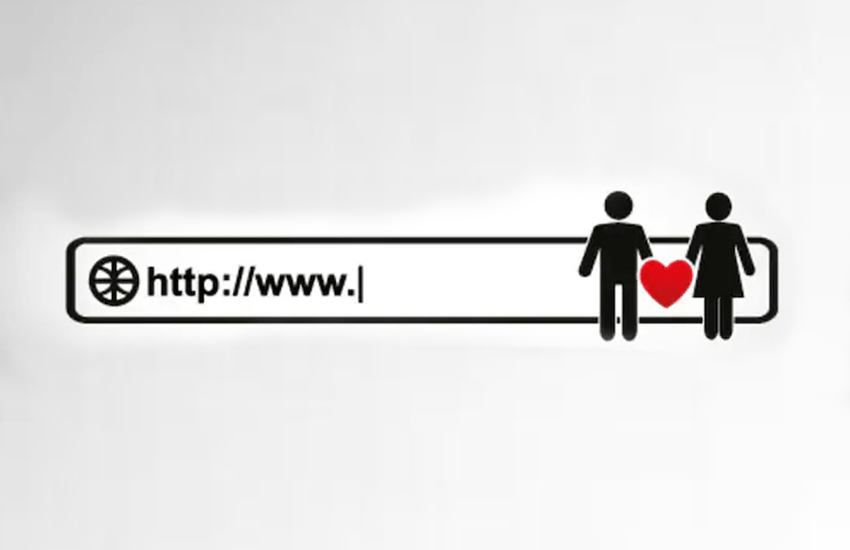 Jepkemei maintains that parents need to sit down with children and talk about sex.
"Technology is here. It is very pervasive. It will be around for a very long time. Parents cannot hide their gadgets from the children," she adds.
Digital specialist Jared Kidambi agrees with Jepkemei's view.
"I think technology has changed fast, and most parents cannot actually keep up. If you decide to keep those gadgets from the child, they will definitely access it from someone else, even the house help," says Kidambi.
Adding: "Parents should impart good values to their children by openly talking about benefits of good morals."
Meanwhile, adult sites are rejoicing at the opportunity provided them in the table of digital media - to spread the vice among kids.
According to e-business professional Ken Anami, the whole thing boils down to content - and not technology.
"There is no technology currently that can limit the kids. The parents have lost control of the gadgets. If kids don't' get it at home, they will get it elsewhere," he says.