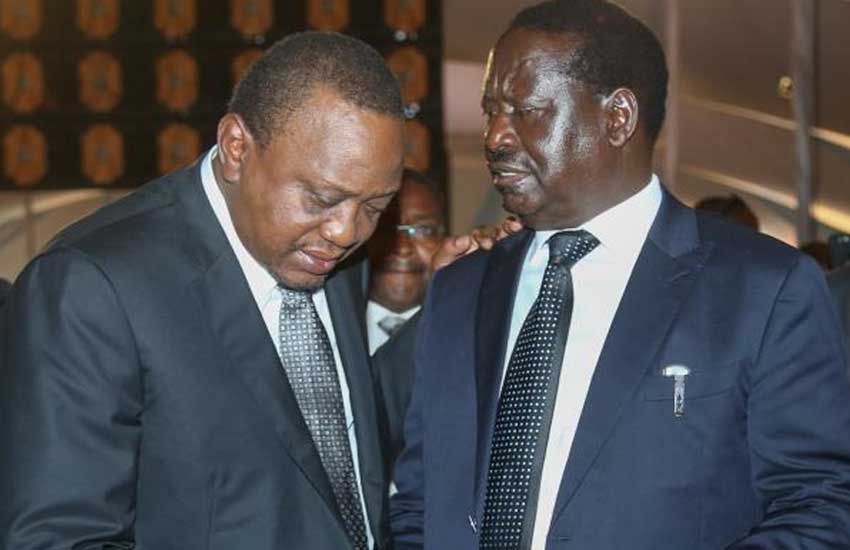 Has the Handshake between President Uhuru Kenyatta and Raila Odinga been of any tangible benefit to the Luo Nation?
This is the question pundits have been grappling with even as a section of MPs recently launched a crusade to promote the Handshake after the high-octane 2017 presidential contest.
The 13 MPs, who were speaking at St Paul's Catholic Church in Kisumu West late last month, said the deal was the best thing to ever happen to the community - which for ages has been marginalised by successive governments for being a hotbed of opposition politics.  
Indeed, since Jaramogi Odinga Oginga left the ruling party Kanu - and the government of Jomo Kenyatta to form the Kenya People's Union (KPU) in 1966 - the Luo people  have been in the opposition like a community obligation.  
His son, Raila, has also been on the other side of the political tracks until March last year when the Handshake saw him join government after throwing his comrades in Nasa, under the bus.
The  MPs argue that the Luo could enjoy development since the Handshake was to address among others things; historical injustices and "we have witnessed some of the projects which could have been started or completed are currently underway.This is because of the peace and unity in the country," said Awendo MP Walter Owino adding that they would be in the Opposition, but not to the detriment of the community as was hitherto the case.
While the Handshake birthed the Building Bridges Initiative, opinion is, however, divided on whether the deal is beneficial to the community - or if it only...