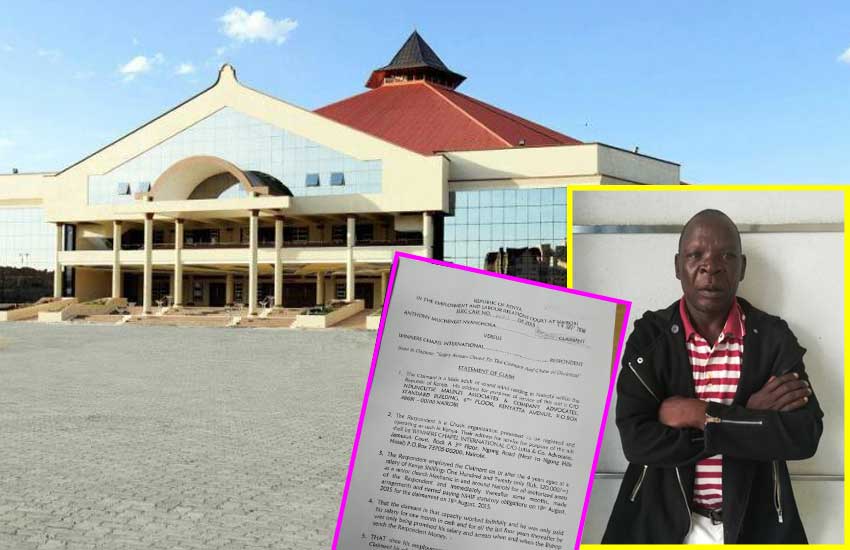 A mechanic in Nairobi is demanding over Sh5 million from Winners' Chapel International.
Anthony Nyanchoka Mochengo claims he had offered services to the church located in Nairobi's South B from 2015 but has never been paid a dime.
He now claims his life is in danger, citing threats from two senior individuals working at the church.
The latest threat to his life was booked at Industrial Area police station under OB70/6/5/19. Mochengo claims he was threatened by a former deacon who approved his employment in 2105.
In an earlier report, recorded under OB37/29/7/2018, Mochengo claims he was assaulted by bouncers within the church's compound when he went there to ask about his withheld salary.
Mochengo sued Winners' Chapel International at labour courts in Nairobi in 2018 over unfair termination after his efforts to push the matter through Kituo cha Sheria failed.
Police are now pursuing claims by Mochengo that he received a call from the former deacon and driver of a senior preacher at the church warning him of...