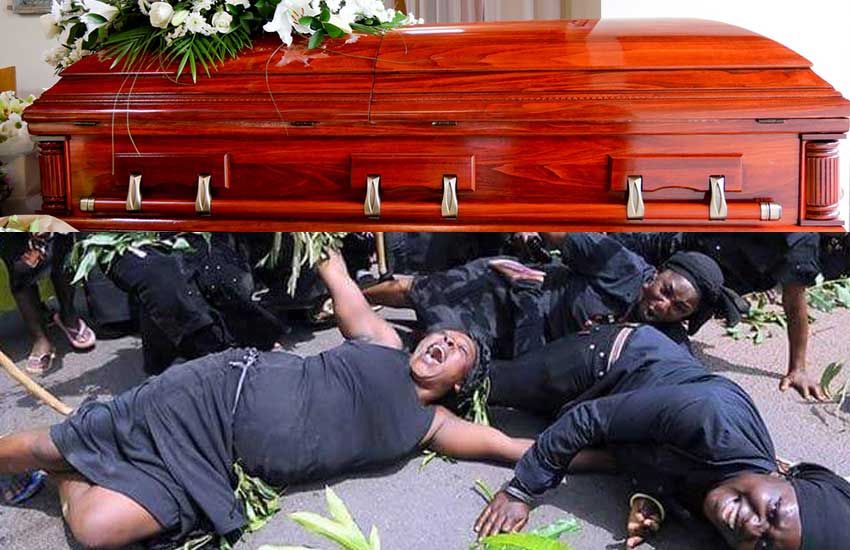 In 2008, five years before his death, former New York Mayor Ed Koch paid $20,000 (Sh2 million) to a cemetery to secure a place for his burial. Funerals, just like weddings, can be expensive as you want them to be. A report in the Journal of Human Development in 2013 found that 63 per cent of poor families in the Kenyan society blamed funerals for their poverty.
University of Nairobi lecturer Ken Ouko says the African culture is to blame for the chock hold death has on ordinary Kenyans, leaving them gasping for breath financially.
He adds that poverty and funerals are intertwined. "If you are poor, death is always a disease away, and if you, as a bread winner dies, burying you will drive your widow and children deeper into poverty. And it is all because in many cultures, the dead have to be 'buried well'.  
Many cultures, the dead being buried in cemeteries is seen as throwing them away, so they are interred in the villages, next to the graves of their relatives. So that their spirit settle and doesn't come back to haunt the living."
Ouko points out incidences where even if someone dies abroad, harambees are held to fly their remains back to Kenya.
"The sanctity of death and funerals has diminished. It is no longer a mourning process, add to the fact that politicians have turned also funerals into platforms to hurl insults and trade blows and drive their agenda. So it is easier to get contributions and hold a big flashy funeral, than help someone who is sick and dull. Funerals are flashier and interesting. Sickness is dull and boring. So it's easy to raise funds for a funeral than a sick person."
Read Also: Where people don't shave their pubes until burial rituals are complete
A person's status also determines how he or she will be buried. In December 2017, the government approved the establishment of a Sh800 million Kenya's first private cemetery on 69 acres in Nyandarua County, targeting the fabulously rich. The property known as Gates of Pearl, located next to Kinale Forest, will have 35,000 places where the rich can rest in peace at a cost of Sh130,000 per 'resting place'.
The rich cemetery will have concrete seats where the bereaved will be seating when they come to visit their dead,  a petrol station, chapel and an eatery.
Muslim funerals
 A Muslim funeral is a simple affair that does not require much. According to Sheikh Rishard Rajab Ramadhan of Masjid Jibran Mtwapa, funeral expenses are charged on the wealth the deceased left.
"These expenses include the cost of the shroud and the few planks of wood required to keep the soil away from the chamber where the dead is laid to rest within the grave," he says.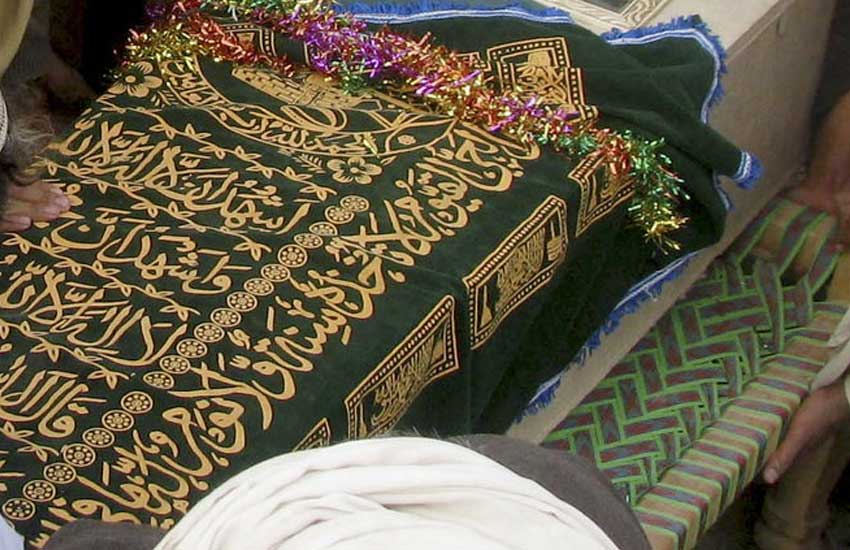 Feeding the mourners and their transport is not a funeral expense that the wealth of the deceased has to bear as the money became his heir's inheritance the minute he died.
According to Sheikh Rishard who also doubles up as the deputy principal at Sheikh Khalifa, the deceased family should not be allowed to cook for seven days. The cooking is often left to neighbours.
Adding: "Mourners are not allowed to heap extra costs on the bereaved family, requiring food and other expenses."
Islam strongly discourages the preservation of bodies in a funeral homes. The religion teaches that a grave is the first stage of the hereafter.
"Why should the righteous be delayed from enjoying the fruits of their afterlife by an unnecessary process? The wicked should also not be delayed for their date with destiny so we bury as soon as possible," says the Sheikh.
Read Also: Expensive send-offs: Real reason why Luhya, Luo burials are costly
The washing of the body in Islam is done by close relatives who have to strip the body and after covering the privates to uphold the dignity of the deceased, they wash with warm water and scented soap. "This keeps any unappealing features on the deceased body to be kept in the family as discussion of any negative aspect of the body is prohibited," he says.
The dead is then taken to the mosque for a special prayer which has neither prostration nor bowing. We just praise the name of Allah in four takbirs and pray for the dearly departed," he says. After which the dead is carried upon the shoulders of the faithful and taken to the grave for burial.
"Participants in this last journey aren't allowed to talk and can either reflect on their own impending end or pray for the deceased," says the Sheikh.
The grave, which should be about the height of an average man has a special groove dug at the bottom to keep the body lying on its right hand side facing Makka.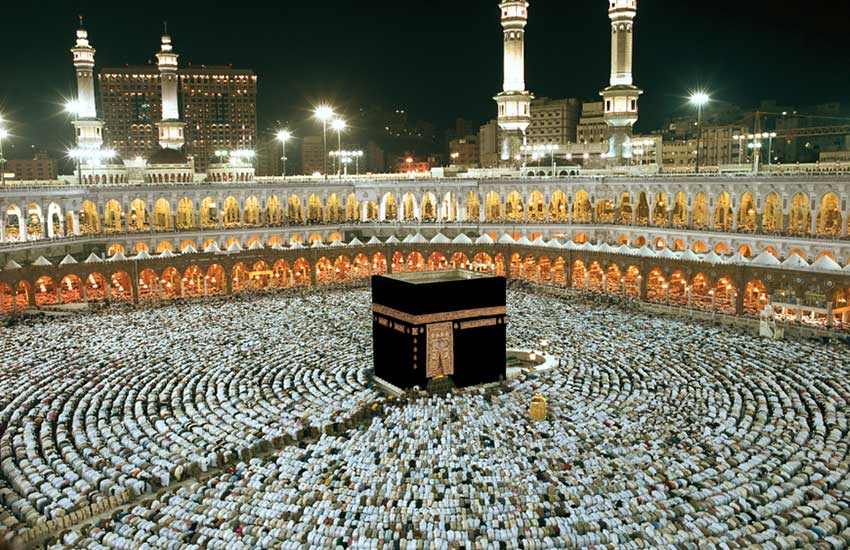 Again his immediate family members are the ones to lay the body in its final position before those attending fill the grave with soil," says the Sheikh.
"And this treatment is uniform with all Muslims who have died receiving the same treatment. Be they rich or poor, famous and even monarchs, all are treated the same way," says Sheikh Rishard.
"We do not even later construct fancy mausoleums and all graves including that one of the late King Abdulla of Saudi Arabia looks the same as everybody else's," he said.
Where people don't shave their pubes until the burial rituals are complete
For some of the major sub tribes of the mijikenda community in coastal Kenya, the funeral is only the beginning of the wait for a very ancient ceremony popularly known as msiba. The msiba is a ritual which commemorates the life of the deceased and celebrates their passage as their spirit reunites with the ancestors.
The msiba is mostly done for deceased adult males or females who left families behind. There is no specific time the msiba is done after the funeral of the loved one; it all depends on the family's financial abilities. This celebration can either be done for one deceased person or for several members of the family who died.
Read Also:Why funerals in Central are conducted with less concern for the dead
The event, which attracts hundreds of family and friends, is a fest of food, free flowing alcohol and booming music.  Tens of animals are slaughtered in honor of the deceased with some consuming up to 30 goats in one seating. It is mostly a show of financial muscle with people competing to throw the most memorable msiba of them all.
The animals which the family and friends contribute to the msiba are slaughtered, skinned and hung on a make shift rack. The animals on display will be free to all people to cut and prepare for their consumption. Contrary to a funeral where guests eat communal food, at the msiba each family member prepares meals for their guests separately to ease the workload.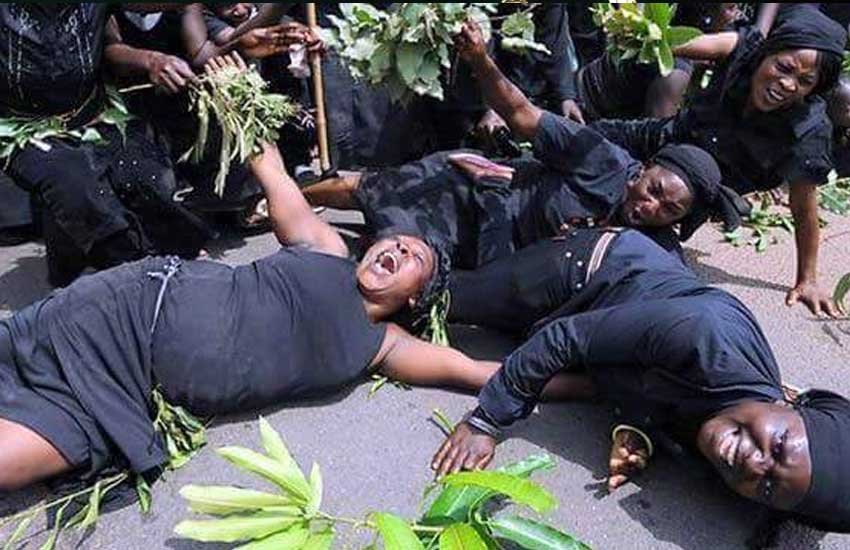 The guests are at liberty to eat and drink to their fill. Some men would even bring their own animals to eat at the event. It is also not a rare sight to see women carrying on their heads sufuriahs, firewood, maize flour and pilipili with young children in tow as they make their way to a msiba kilometers away. The msibas gained popularity because of their liberal distribution of food.
Other than eating, the msiba is also known for the "shaving" ceremony that happens on that day. Culturally, when you lose a loved one, you are not supposed to shave any hairy part of your body as you wait for the msiba. At the msiba, you will be publicly shaved beside the grave of the loved one who you want to honor. For women who lost their husbands, they are not supposed to engage in sexual activities with any other men until the msiba is done. Should the woman have sex willingly or unwillingly (in case of rape), she should not enter the homestead until a cleansing ceremony is done. Other than the woman shouldn't shave, even their private parts until on the day when the msiba takes place. Their kids, who have reached puberty should also not come close to them or sit on their bed.
Choni, a lady who lost her husband while she was five months pregnant shared her experience that the female elders of the homestead summoned her and gave her all these instructions after the funeral. She opted out of antenatal clinics and a hospital birth because she was sure the doctors would scold her for leaving her pubic hair unmaintained or worse shave her against her will.
She would later get complications during birth that almost made her lose her life.
"I wish people would recognize and respect more of our culture to save us the feeling of embarrassment whenever we have to explain ourselves", she said shyly.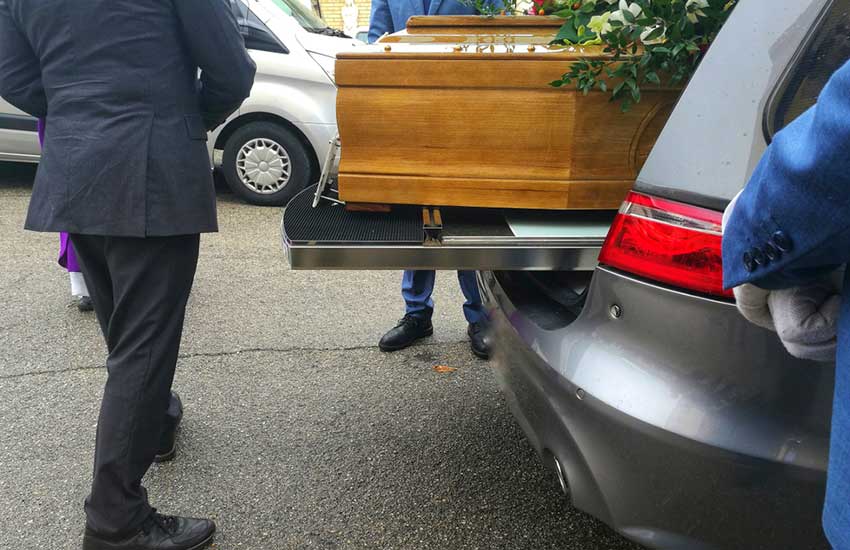 Tsuma, a 35 year old bodaboda rider shares the same sentiments although he wasn't as lucky as she was in protecting his hair. He got arrested for marijuana possession and was forcefully shaved while in police custody.
He had grown his hair for nearly 2 years in anticipation of honoring his late mother in a msiba that was due later that year.
"I tried explaining myself to the policemen but they would hear none of it, I wish they were more sensitive to our culture and beliefs", he lamented.
Another claims his search for a job has not been fruitful as potential employers judge him from his rough outlook. His hair is a tangled mess of thick locks that have been on his head for more than three years. His family has not gathered enough money to hold a msiba for their deceased parents. He understands why his appearance might put off people but he says he would never go against his cultural beliefs.  In all those years, no employer would touch him with a ten foot pole as he looks more of a gangster than a formidable member of society.
Not everyone in his homestead is tied down by those cultural beliefs though. His brother, who is a teacher in a local primary school claims that those are primitive beliefs and would only be followed by the lazy members of the community.
"I have to work hard to put bread on the table, I will celebrate mother's life in another way and not necessarily outgrowing a bush of hair", he said, "those practices are long overdue".