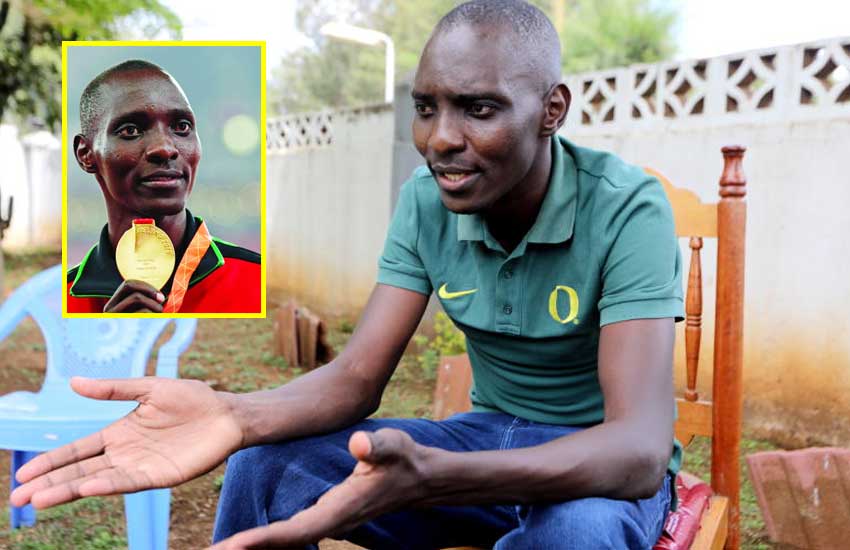 Embattled former 1,500-metre world champion and gold medallist Asbel Kiprop took to social media, where he posted screenshots of his mobile money transfers to prove his innocence against allegations of bribing anti-doping officials.
The athlete's online revelations came as a shocker, followed by a chilling tweet asking the National Police Service to dismiss him "before I use their machinery to earn myself justice."
Asbel is a police officer.
The 29-year-old athlete who won a gold medal in the 2008 Olympics in Beijing, China, is currently serving a four-year ban slapped on him by international athletics governing body IAAF.
This is a result of tests that reportedly found traces of banned performance-enhancing Erythropoietin (EPO) drug in his blood in 2017.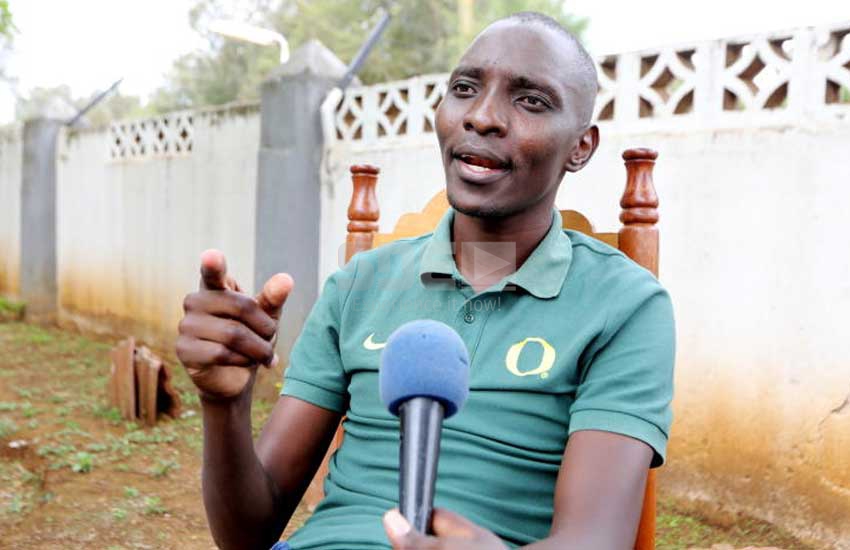 Asbel vowed to appeal the ban, claiming his original urine samples were tampered with by officials.He claims that the officials expected him to give them money.
But releasing his statements online took an interesting twist when it emerged that one of the benefciaries of his financial generosity was a married woman who had earlier been romantically linked to him.
"My M-Pesa correspondence reflects my priorities. My mum is the number one priority, while my father's name does not feature in the top 20 transactions on those statements because my father is me and I am him," he wrote.
The statements reveal that Asbel sent money to his estranged wife, his former mpango wa kando and his mother.
Read Also: Rutto withdrew Sh800,000 and blew it at Simmers Club
His estranged wife Sammary Cherotich, also an athlete, received a total of Sh1.7 million sent to two of her mobile phone lines by the athlete.
Second on the list is Nancy Jerotich, his former mpango wa kando, who is also the wife of his former training partner and pacesetter Andrew Rotich Chepsiya. Nancy received close to Sh1 million.
Kenyans remember her as the woman in a revealing video Asbel posted online that captured them in a car.
Nancy's hubby, Andrew Rotich Chepsiya, came to the defense of his wife who had unsuccessfully vied for an MCA's seat in 2017. Nancy accused Kiprop of sex blackmail after getting her drunk with wine even though she does not drink alcohol.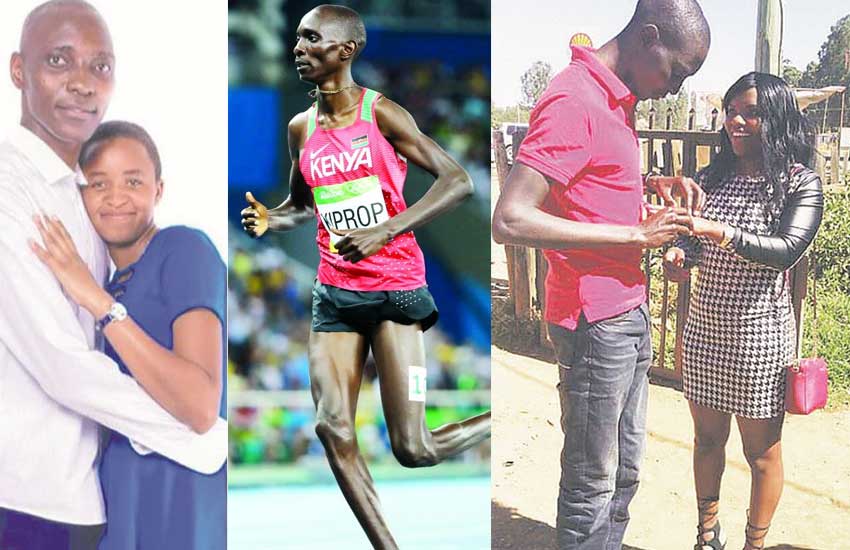 In a past interview, Chepsiya claimed he had loaned Asbel Sh500,000 to sort out personal issues with the family of a woman the track star had knocked down and killed in a road accident along the Kapsabet-Iten road.
Chepsiya had claimed that, "I withdrew cash from my account and handed it to Asbel. I did it in good faith and he is yet to pay me back.  I'm actually not interested in the money anymore." Chepsiya's wife has since relocated to Qatar.
Following the leaked video, Asbel's wife, a former 3,000 metres World Junior Champion, packed her bags and left their matrimonial home. Sammary then took to social media to explain why she decided to leave the athlete.
"To let go isn't to forget, not to think about, or ignore. It doesn't leave feelings of anger, jealousy or regret. Letting go isn't winning, and it isn't losing. It's not about pride, and it's not about how you appear, and it's not obsessing or dwelling on the past (sic)," she posted on Facebook.
She added that: "Letting go isn't blocking memories or thinking sad thoughts, and doesn't leave emptiness, hurt, or sadness. It's not giving in or giving up. Letting go isn't about loss and it's not defeat. To let go is to cherish memories, and overcome and move on."
Read Also: Athlete Asbel Kiprop says woman in damning video cost him his career, family
Following Asbel's tweet and plea to the police, Sammary came to his defence explaining that what Asbel needed now was urgent counselling and emotional support as he was depressed, and not to be ridiculed online. The police had responded to Asbel's tweet, warning that disciplinary action could be taken against him for using social media to vent his frustrations.
Back to his mobile money statements.
Asbel sent Sh979,000 to his mother, Julia Jepkosgei, while Sh717,500 was sent to one Mercy Baliach.
When contacted by The Nairobian, Mercy explained that the money was not for her personal use, but rather payment for Asbel's travel logistics since "I am a travel consultant and all the transactions from Asbel to my mobile number are for booking of flights."
She added that people should not read anything into the transactions as she was only offering professional services to a client.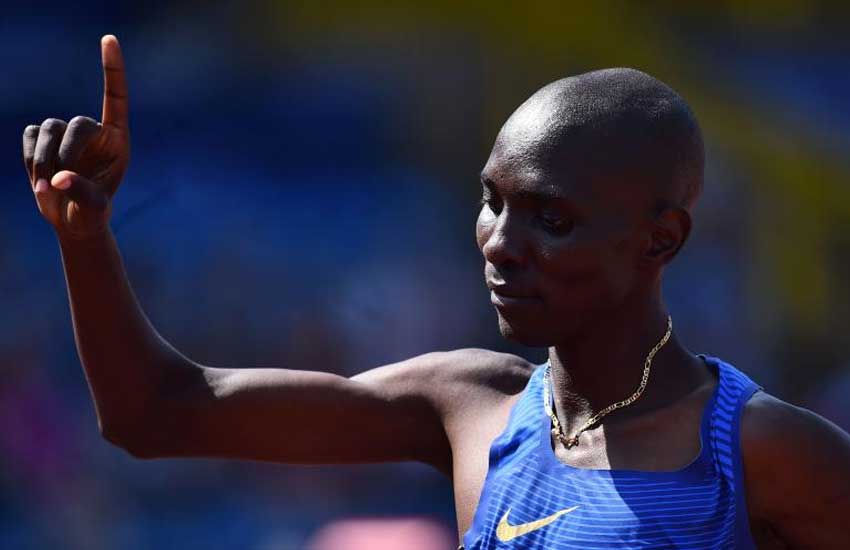 Asbel posted his transactions online in an attempt to prove his innocence against allegations that there was an exchange of cash with anti-doping agents, a claim by the IAAF in its report.
Asbel had accused an anti-doping officer with the anti-Doping Agency of Kenya (Adak) of extorting money from him when he went to take his urine sample for the test.
Read Also:Carol Radull's message as Kenyans rush to Asbel Kiprop's corner
Asbel tested positive for EPO in an out-of-competition test in Iten in November 2017 and was slapped with a four-year ban.
But he insists he is innocent, claiming that his sample may have been tampered with. The Athletics Integrity Unit (AIU) ruled that Asbel's track results and titles between November 2017 and February 2018 be cancelled by IAAF.
Following the athlete's tweet, police swung into action and started looking for him. He however presented himself at the Kapseret Police Station and was taken for counselling.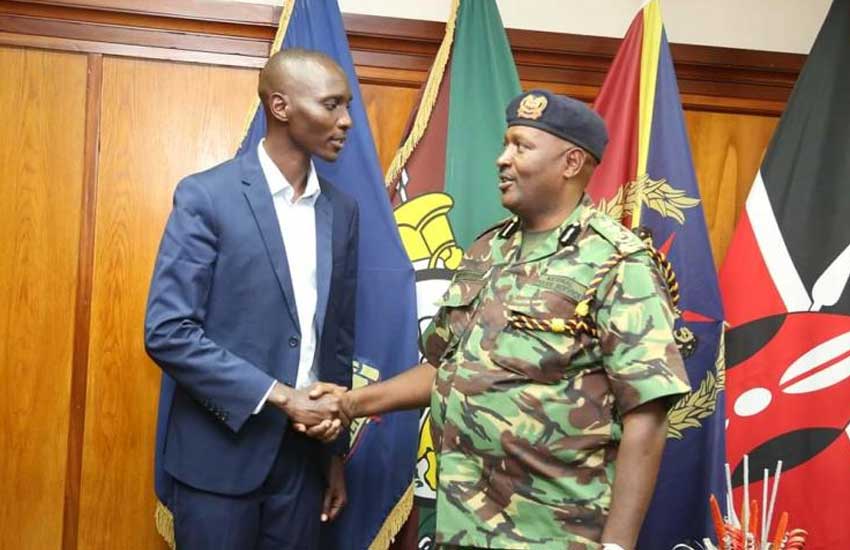 Earlier, Joseph Kiget, a deputy inspector general of the National Police Service and chair of the police athletics association, had threatened to take "firm administrative action" against Asbel.
But the new Inspector General of Police Hillary Mutyambai met Asbel on April 30 and promised to support him.
He urged officers to "share what we are going through to avoid what we have seen, where sadly, officers have had to take away their lives. I am personally following up on Kiprop's case."