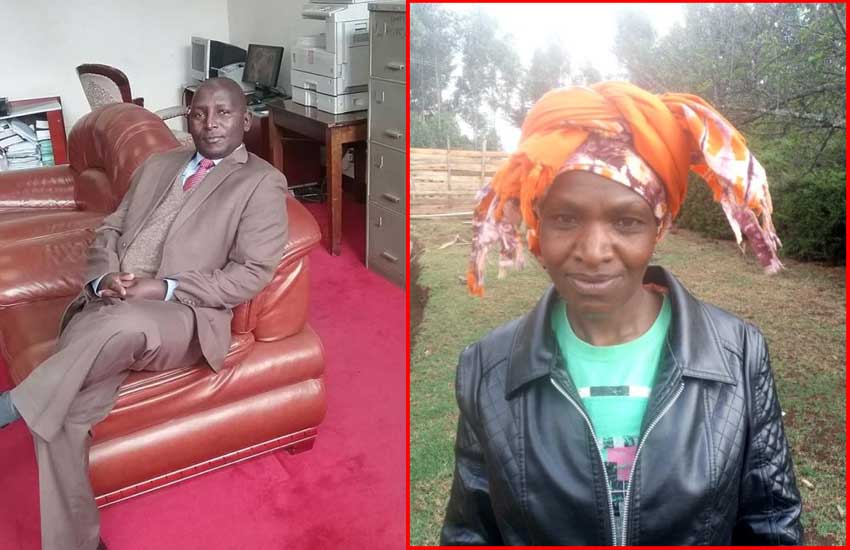 A deputy sergeant at arms of Parliament is caught up in court battle over Sh7,000 child upkeep money.
Richard Sang has been sued by one Magdalene Soi who claims she was in an intimate relationship which resulted in the birth of their daughter.
In an affidavit filed in court, Magdalene is accusing Sang of failing to provide for their child, adding that Sang abandoned them the moment she lost her job.
Magdalene had accuses Sang of being cruel to her and the child since celebration of their union.
In 2017, the court ruled that Magdalene provide shelter, clothing and medical needs for the child. It also directed the defendant to cater for education and Sh7,000 for food on monthly basis.
But Sang, in court documents, has denied knowledge of Magdalene and the said child, claiming he was ambushed by the judgement asking him to provide for upkeep.
"The judgement enjoins me to pay the plaintiff Sh7,000 monthly upkeep towards the food of the subject whom I am not the father," he states in his affidavit.
Sang asked the court to set aside the verdict pending a DNA test.
Read Also: Police officer attached to parliament sends wife packing to shags after fight with jirani
The court issued an order dated July 10 for the two to appear for the paternity test at a government facility.
But Magdalene replied in part that "the defendant's request for DNA is just a mere denial, an afterthought and tactic which should be ignored since his application has been overtaken by events and he intends to use the tests to delay the execution of the decree issued by the court a long time ago."
According to court documents filed in Molo, Magdalene was demanding Sh6,000 for food per month, Sh10, 000 clothing per year, Sh2,000 rent per month, school and medical fees for the minor.
In her affidavit, she claimed that she was in a relationship with Sang between 2008 and 2016 and they were blessed with a daughter who is now 10 years old.
She claims she was laid off in November 2016, and when she informed Sang about the termination of her employment, he neglected them.
"As I did not have a source of income, I made up my mind to move to a house in Sachang'wan, where he had showed me, but on reaching, there, I found another woman who turned me away"
In court documents through his lawyer, sang denied ever cohabiting with Magdalene as husband and wife.
The matter is set for further hearing once the results of the samples that were taken for tests in October will be released.