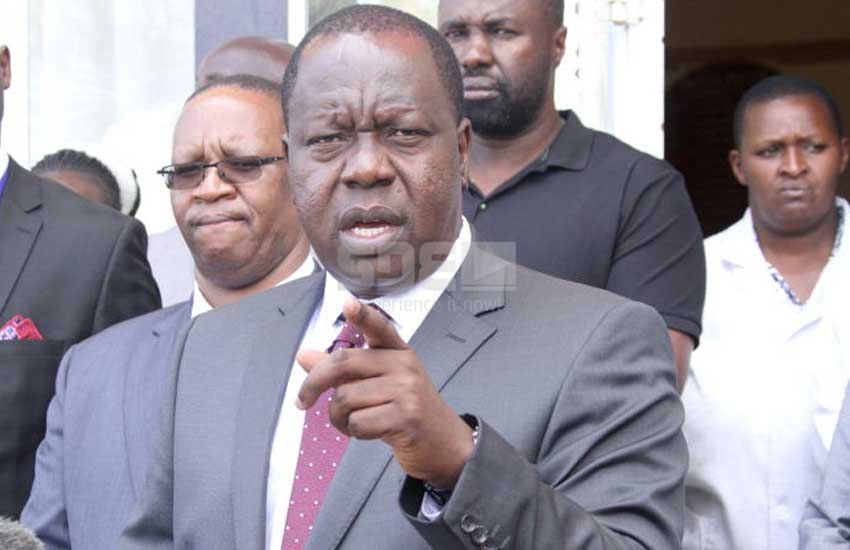 When he was nominated by President Uhuru Kenyatta as Cabinet Secretary for Information and Communication Technology on April 23, 2013, Dr Fred Matiang'i was a largely unknown figure outside academia and parliamentary circles.
Now as the tough talking CS for Interior, his position in government was further buttressed when he was appointed to chair a Cabinet-level National Development Implementation and Communication Committee tasked with supervising all government programmes and projects.
The appointed by President Uhuru Kenyatta raffled feathers as it was widely viewed in some quarters as a counter balance to Deputy President William Ruto.  
Some analysts had concluded the appointment contained in Executive Order Number 1 of 2019 effectively made Matiang'i a Super Minister or a de facto Prime Minister.
The fear in Ruto's camp is that he is being propelled by some faceless forces to curtail his influence.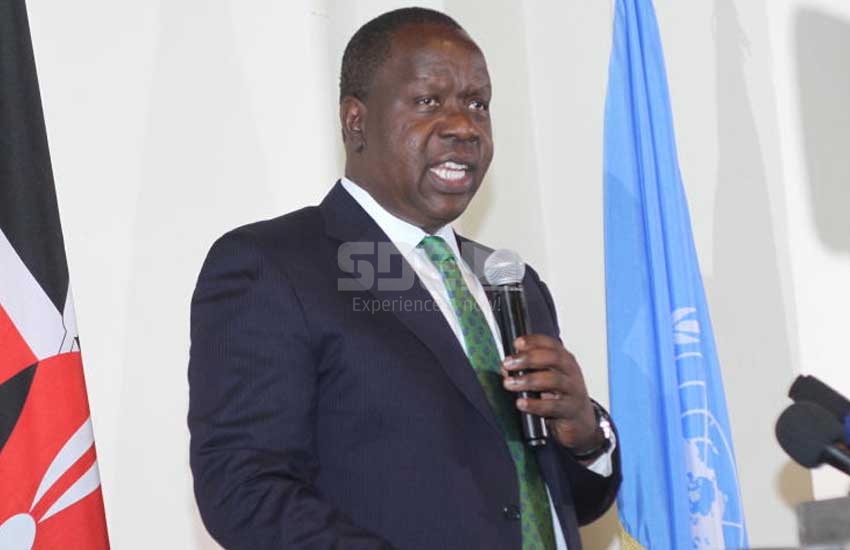 But the former lecturer at the University of Nairobi and Egerton University is, however, up to the challenge having made a mark wherever he's posted.
Consider this: Dr Matiang'I was in charge of the automation of Parliament as Eastern Africa regional representative for the Centre for International Development, Rockefeller College of Public Affairs and Policy, the State University of New York.
While at Teleposta Towers he pushed through migration from analogue to digital broadcasting amid still resistance from media owners who sought more time. The Supreme Court ruled in favour of the government.
Read Also: Double shuffle -Why does Uhuru toss Amina Mohammed around?
Briefly, he also doubled as acting Lands CS following Charity Ngilu's exit over alleged corruption and his stint at Ardhi House saw the scattering of entrenched cartels and set in motion reforms.
On November 24, 2015 he was moved to the Education docket with his arrival at Jogoo House B coinciding with massive cheating in national examinations. To curb the menace, he sent packing top officials at Kenya National Examinations Council (Knec).
He replaced county education officers with head teachers who were put directly in charge of examination centres, besides banning social activities in third term and fast-tracking the release of results. For the first time in history, Kenyans witnessed clean exams in 2016.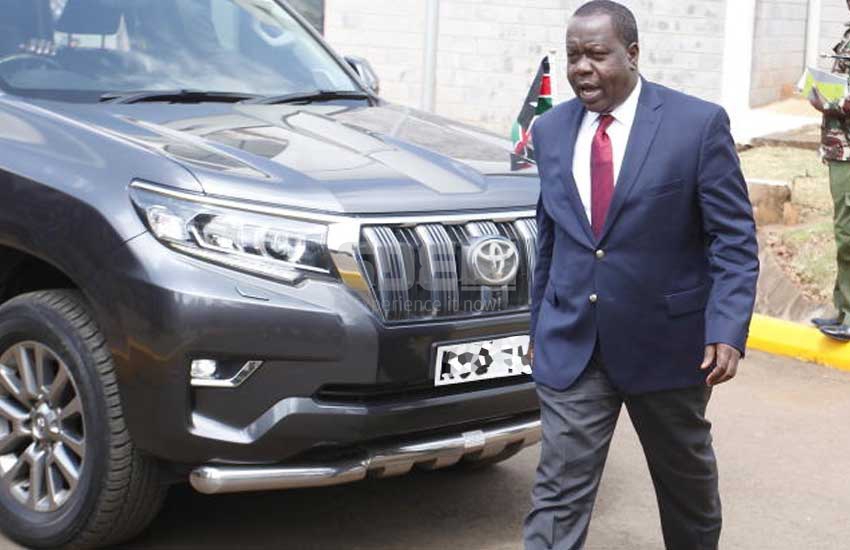 Dr Matiang'I also took on trade union leaders who were accusing him of being a bulldozer and ran out of town long serving Kenya Parents Association Secretary General Musau Ndunda. He initiated a new law to make the post elective.
A hands-on minister, a former advisor to former powerful Cabinet Minister Simeon Nyachae, made impromptu visits to schools sending shivers down the spine of many head teachers. The Kenya National Union of Teachers (Knut) at one time described him as a "bull in a China shop."
Following the sudden death of Interior CS Joseph Nkaissery in July 2017, President Uhuru appointed him to acting in the Interior and Coordination of National Government besides his duties in Education. He surprised many by seamlessly presiding over the two critical dockets.
Read Also: Airport security officer who made CS Matiang'i queue at JKIA sues following sacking
Following the 2017 elections, Matiang'i was confirmed as Interior CS and his star has been on the rise ever since.
His no-nonsense approach has endeared him to many Kenyans though he came under criticism over the manner security agencies responded to post-election protests in 2017, which were boycotted by President Uhuru's main challenger, Raila Odinga- who is now with both Bondo feet firmly in government.  
Dr Matiang'I also shut down three TV stations for covering life Raila's mock swearing in ceremony at Uhuru Park.
During his time at Harambee House, he has pushed through security sector reforms, including the harmonization of the National Police Service command structure, something his predecessors were unable to do.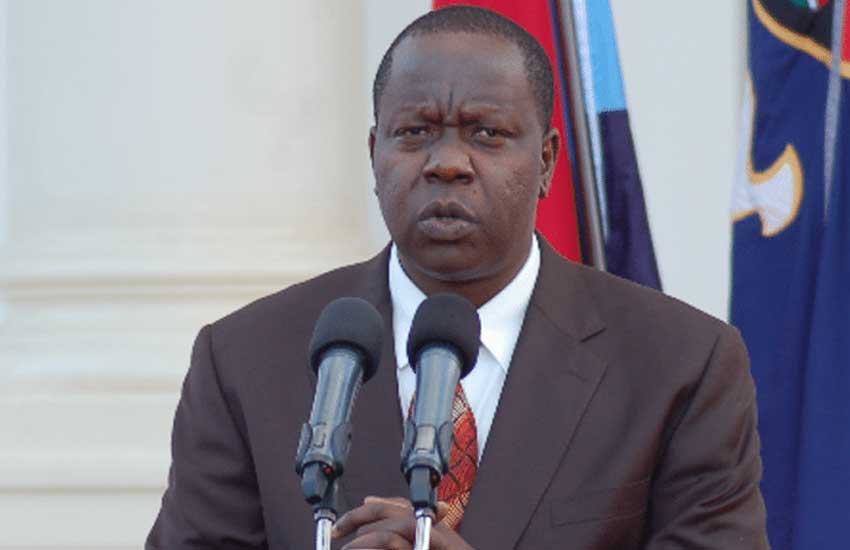 He has, however, also faced challenges chief among them the ongoing threats by Somali-based rag tag militia, al-Shabaab.
Read Also: Why Nigerian funny man Mr Ibu wants to meet Kenyan Cabinet Secretary Fred Matiangi
However, according to Murithi Mutiga, Project Director, International Crisis Group, Matiang'i has done reasonably well at Interior though the 2022 succession politics are also likely to trouble him.
"He has done reasonably well as Security minister. This is the most difficult docket in the cabinet and the task is made harder by the fact Kenya is involved in its first external war since independence, creating serious risks at home. While he has handled the role in a fairly accomplished manner greater tests lie ahead. Al-Shabaab will continue to attempt to stage major attacks on Kenyan soil and the attack on the Dusit complex showed that they have sleeper cells in Kenya which are capable of causing carnage."   
"The second, probably greater challenge," argues Mutiga "will be political. This is how to maintain security at a time of growing fragmentation in the ruling Jubilee party, which sets the stage for a messy succession battle ahead of the next election."