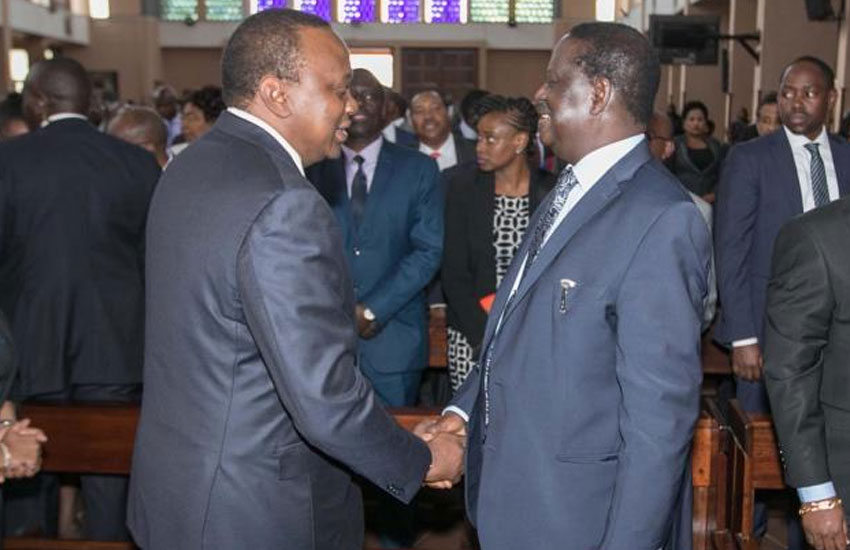 Reported cases of mega corruption scandals appears to have been on the rise since the March 9, 2018 Handshake between President Uhuru Kenyatta and his arch-rival Raila Odinga.
The Handshake was informed by a need to end the standoff that ensued after the 2017 protracted presidential election and provide a conducive environment for implementing Uhuru's Big 4 Agenda on which his legacy hinges. It was also to facilitate the Opposition's reform agenda including restructuring both the electoral and security architecture as well as other grievances they held. 
The Handshake and the Building Bridges Initiative that followed were anchored on fighting graft, but it seems to have been counterproductive: With Raila in government, the role of the Opposition as a watchdog that keeps the Executive in check was watered down.
But from the findings of the multi-agency teams probing various scams, it is becoming clear that Uhuru's legacy is at stake if corruption is not eradicated.
The shocking revelations started filtering in last year in August after the Ethics and Anti-Corruption Commission (EACC) established that the National Cereals and Produce Board (NCPB) had paid middlemen who delivered maize, some from Uganda, to the tune of Sh11.3 billion.
According to the EACC, majority of the money was paid to a small clique of middlemen who colluded with NCPB employees and presented fake verification forms to facilitate payments even as farmers were left stuck with their produce.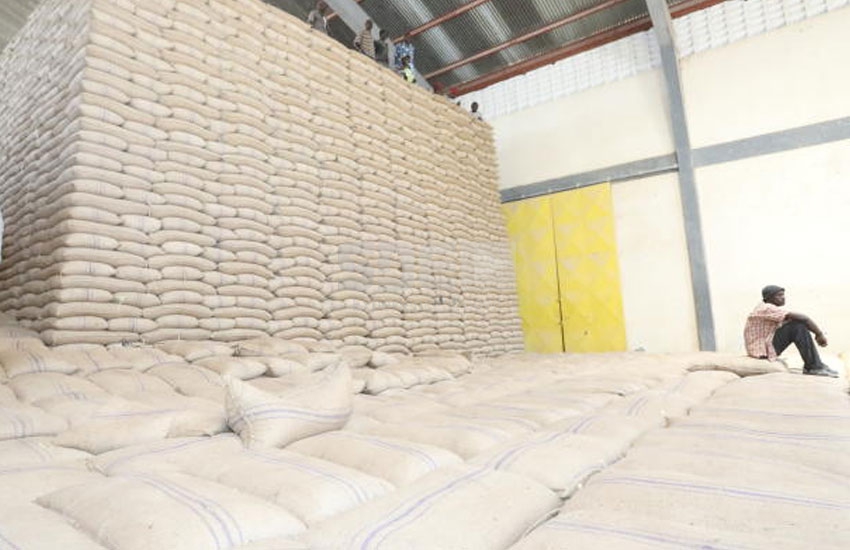 In the same month, former National Hospital Insurance Fund (NHIF) CEOs Geoffrey Gitau Mwangi and Simon Kirgotty were among those arraigned in court over alleged loss of over Sh545 million and which DCI George Kinoti described as being worse than murder.
In February this year, Directorate of Criminal Investigations (DCI) detectives were reported to have stumbled on a pile of documents related to premiums from special medical schemes worth Sh12.7 billion annually in which it was suspected that some NHIF officials and hospitals' administrations conspired to double-charge the government in medical bills.
The money was part of Sh50 billion meant for group life insurance for National Youth Service, Kenya Police Service and Kenya Prison Service.
The latest in the long list of scams that have dogged President Uhuru's second term in office is the alleged manipulation of the tendering process and payments for the construction of various dams, including Itare dam, Embobut multi-purpose dam, Kimwarer dam, Lower Turkwel irrigation scheme, Arror dam and Napuu Two Irrigation project.
According to the DPP Noordin Haji, complaints about the projects "were not without merit and evidence so far suggests that the breaches of the law emerging and their consequences merit intense and through investigations."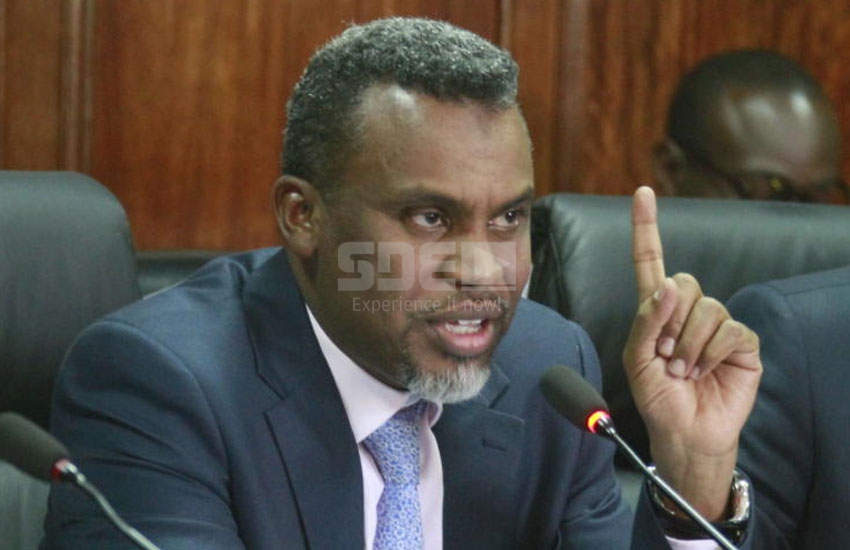 The mega dodgy deals have raised questions whether the Opposition by going to bed with the Jubilee government has undermined its oversight role even as Deputy President William Ruto and his allies claim Raila & Co. are weaving political propaganda narratives into projects in the name of fighting the vice so as to undermine Jubilee's legacy.
Ruto's allies, among them, Senate Majority Leader Kipchumba Murkomen, Kiambu Governor Ferdinand Waititu and Belgut MP Nelson Koech say the DCI should focus on fighting robberies, petty crimes and anti-banking fraud and leave the war on graft to EACC.
"The drafters of the Constitution were very clear in their mind when they dissociated DCI from EACC. Today, we declare that we no longer have confidence in the office of the DCI. We want all economic matters to be taken over by EACC," Koech was quoted as saying.
However, Kinoti hit back, stating he has the backing of the law and that the days of sacred cows are over. He vowed to send some big fish to Kamiti.
The National Police Service (NPS) also took to social media on Monday to clarify the DCI's mandate under the NPS Act, which includes undertaking investigations on serious crimes including homicide, narcotic crimes, human trafficking, money laundering, terrorism, economic crimes, piracy, organised crime and cybercrime, among others. 
Uhuru has also shown confidence in Kinoti and Haji and became the first president to visit Mazingira House, the DCI headquarters, to honour them with State medals.
In addition, the President has sought to seek persons of integrity to run critical institutions and has severally settled National Intelligence Service (NIS) sleuths.