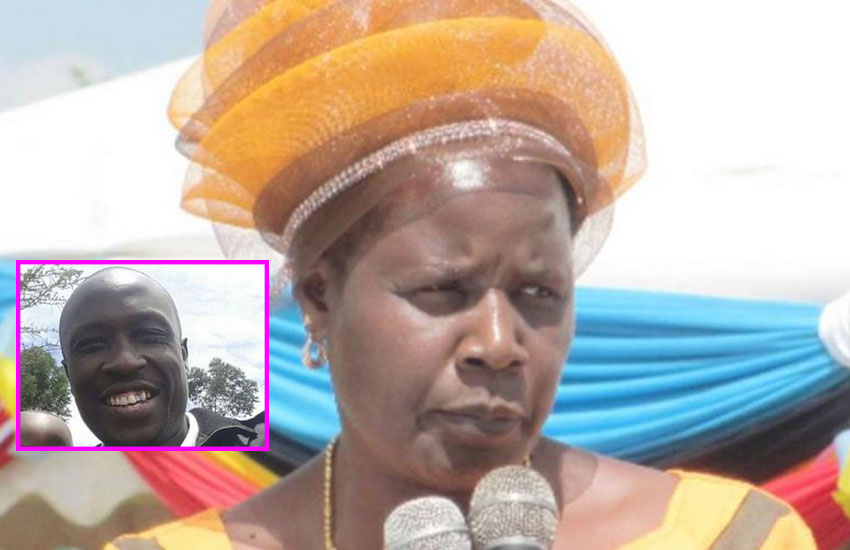 Bomet East MP Beatrice Kones' son who allegedly committed suicide last week, had domestic problems with the wife that were ironed out days before his death, The Nairobian has been told.
Doctors said that Collins Kipyegon Kalya, 39, the second-born in the family of four, died at the War Memorial Hospital's Intensive Care Unit in Nakuru, where he was rushed.
On the eve of his death, Kipyegon shared a post on social media indicating that he was planning to commit suicide. Minutes later, his close friends who saw the post, found him unconscious at his Kaimunyi home in Nakuru. He also recorded a video of the drugs he had ingested, thus attracting the attention of close friends who rushed him to hospital in an attempt to save his life.
A close relative hinted that some family members had met to iron out some issues the deceased had with his wife who is the daughter of a retired chief, two days before the incident.
"That was two days before he died. Family members from both sides met, then he left for Nakuru, leaving behind his wife who proceeded to her parents' home in Bomet," the relative divulged.
The source added that: "I think he was not satisfied with the talks. Sometimes back, he was admitted at a rehabilitation centre. He was bipolar, though the condition wasn't very serious. His dosage of the drugs he used to commit suicide was one a day. But on that night, he took about 20 tablets to end his life."
 Before he died, Kipyegon was jobless, while his wife is employed at a power company in Naivasha. This, according to a family member, could also have pushed him to commit suicide.
The relative told The Nairobian that, "He was employed as a driver with a state corporation sometimes back, then as a clerical officer in another government agency, but he quit and was planning to start a business. "
The alumnus of Tenwek High School will be buried at their home tomorrow (Saturday) since he was yet to complete constructing a home in Sotik, where his father had allocated him land. His father, Kipkalya Kiprono Kones, served in government in the 1990s and was briefly a minister for Roads in 2008. He was MP - for Bomet and nominated - between 1988 and 2008. He died in June 2008 in a plane crash in Narok, alongside then Sotik MP Lorna Laboso.
Beatrice Kones won the Bomet parliamentary seat in the ensuing 2008 by-election after the death of her husband. She faced off with her son Kevin Kones for the same seat in the 2017 elections.
Using a Jubilee Party ticket, she trounced the son who was contesting on a Chama Cha Mashinani ticket founded by former Bomet Governor Isaac Ruto.