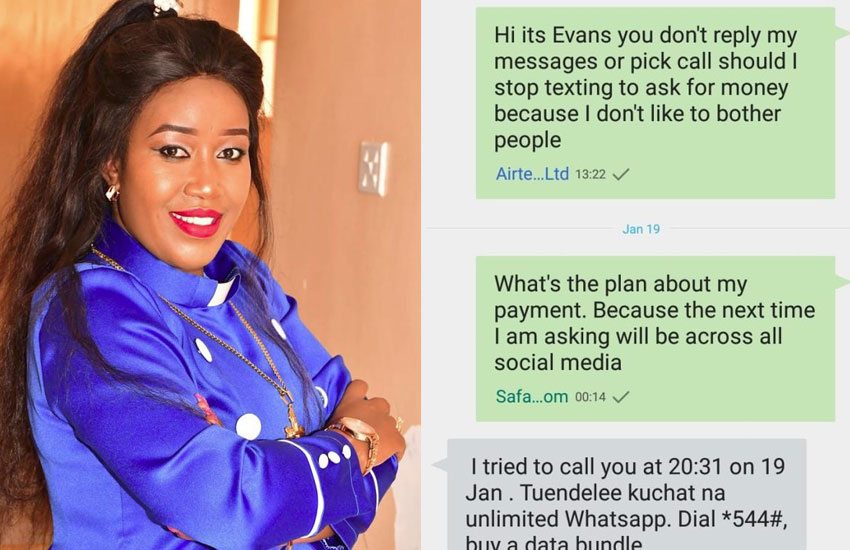 A young video producer claims a city preacher has refused to pay him for services rendered to her church.
Evans Kithumbi alleges that the recently married Prophetess Monica Nyambura famed for online sermons owes him Sh22, 000 and has been avoiding him for months now.
Kithumbi says a friend introduced him to The Prophetic Hour Ministry founder and he worked for her for about nine months before they collided.
"I was doing photography, production and documentaries for online. Initially she paid me Sh5,000 per service but after sometime she suggested payment on a monthly basis so cash could accumulate to about Sh30, 000," Kithumbi told The Nairobian.
He claims things went south towards November last year when the preacher started delaying payment and completely defaulting, citing financial challenges and cash flow issues.
"At some point she asked me to clear some pending job before she could pay the whole amount but, paid a little and then started playing cat and mouse games again," he said, adding that, "Even the husband…they both refused to pick up my calls or respond to my text messages to date."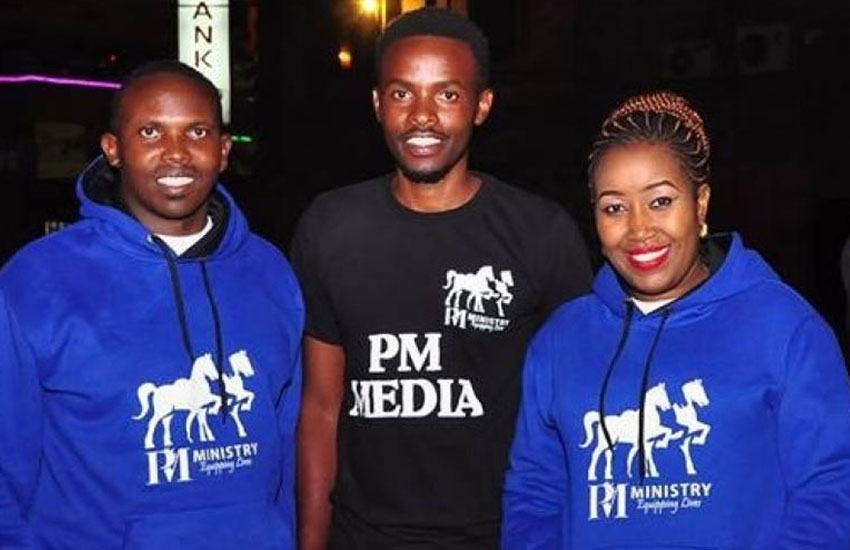 When reached for comment, the gorgeous preacher said theirs is a normal misunderstanding; further alleging that, her ministry discontinued the services of Kithumi because he left his family in Naivasha to dance with naked women in Nairobi, claims that Kithumbi did not verify even though he told the preacher to leave his family out of their beef.
"Sh24, 000 is too little for me to pay and I cannot steal such amount from anyone, there is a good reason he has not been paid. He built his name in the ministry and when he got other favours and tasks that gave him more money he dumped me," Monica told The Nairobian. "I cannot stoop that low and in fact I pay thousands monthly for other services in the ministry,"
She added that, Kithumbi bit the hand that fed him the moment he, "joined other secular artistes forgetting that his task was in the house of God and in the ministry that built his name."
The preacher who has been married before said that Kithumbi took off with some sermons for her ministry. "I promised to clear his debt once he brings back my eight sermons, a Sh6000 memory card but he vanished," she said.
"In fact my husband loves him, he came back after advising him and confessed that he was really doing good with us but he was not focused, at some point he disappeared with my sermons for three weeks forcing me to send another person who found out that he had never edited anything."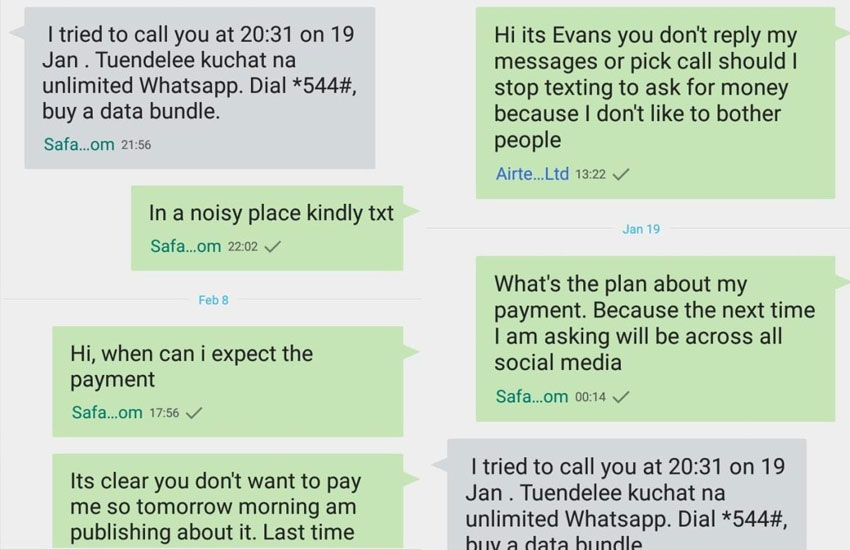 The preacher who told The Nairobian last year that she had avoided sex for 11 years said she found out Kithumbi was going around bars in Juja drinking and dancing with naked women and it could have portrayed her in bad light if he showed up in the holy altar.
"I don't know what he wants but what I know is that he owes me an apology, even though this is just a petty issue," she added.
The self-proclaimed prophetess said "I Do" to one lucky fellow, Samuel Gichuki Kariuki, at an invite only event at Posh Gardens along Kiambu road early last year.