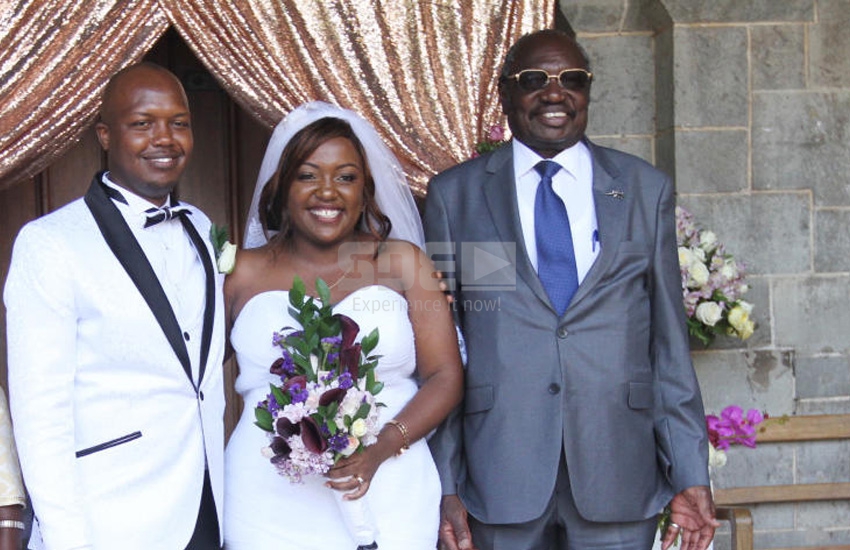 Professor Arthur Obel's daughter Gloria Margaret Obel said 'I do' to her long-time sweetheart, engineer John Mbithi.
The colourful wedding was held on January 19 at the All Saints Cathedral in Nairobi. The ceremony was attended by celebrities drawn from different circles.
The reception was held at the KARI grounds, Lavington, Nairobi. Professor Obel, a Kenyan scientist, hit the headlines after he claimed to have found a cure for Aids.