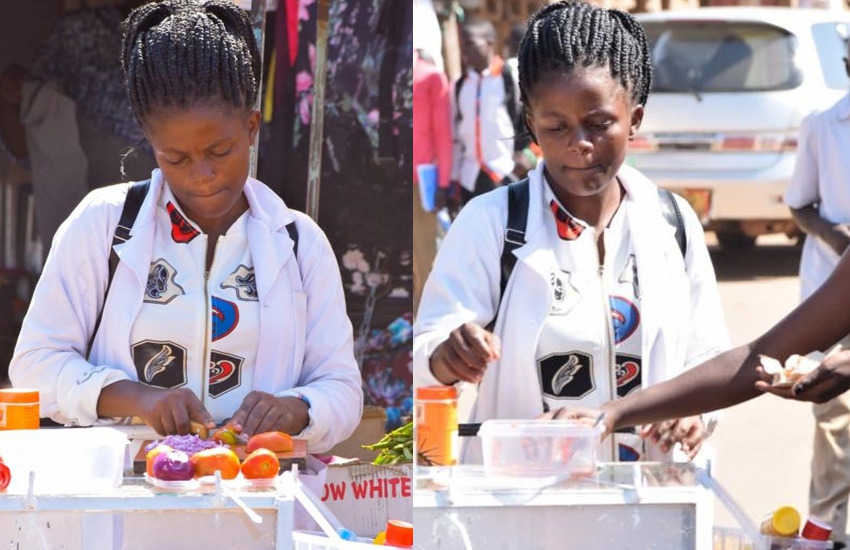 Angela Musingi joined Masinde Muliro University of Science and Technology (MMUST) in 2016 to study disaster management and humanitarian assistance.
She was determined to give this opportunity her best shot.
But having come from a background where work is part and parcel of daily life, she felt 'underutilised,' attending lectures and spending the rest of her time in her room.
Different route
That is when she opted to start a business.
"I thrive in challenging situations because they make me grow. So, when I came to campus and found my peers spending most of their time watching movies and listening to music in their rooms, I decided to take a different route," Musingi, 21, told the Campus Vibe.
Read Also: Five reasons why older women chase after young campus students
The third-year student took to selling boiled eggs and smokies in Kakamega town in 2018.
She would use the proceeds of her business to improve her life and buy personal stuff. The venture also offered her the opportunity to practice entrepreneurial skills.
Misuse my time
"I looked for an avenue to be self-employed, which will offer self-fulfillment, instead of searching for a job later after studies. I would not like to party or misuse my time now at the expense of my future," she said.
She added: "I decided to do the opposite of what most of my friends were doing, yet they have graduated but are jobless because they are selective of the jobs they want to do."
Read Also:Five things freshers must not bring to campus
Business booms
Today, she sells four crates of eggs a day - that's 120 eggs. She also sells three packets of smokies daily - 66 pieces - a day. 
"I make at least Sh1, 000 a day from selling an egg for Sh20 and a smoky for Sh25. The business booms during rush hours, when most people are in town," she added.
Her day starts at 3 am when she wakes up to prepare the eggs. She then takes time to study - from 5 am to around 6:20 am. She hits the road by 6:30 am, selling eggs to people rushing to work. She closes her business at 8:30 pm.
In case she has to attend classes, she leaves her treasured trolley with a friend who goes on selling until she returns from class.
Read Also: The era of the slay queens: Their strange ways and mannerism on social media
Boiro
"I don't miss a single class," she told Campus Vibe.
Musingi attributes her success to discipline, strict hygiene and good rapport with her customers, which keeps them coming back for more boiro.
She plans to go big - buy more trolleys to meet growing customer demand and create employment in the town.