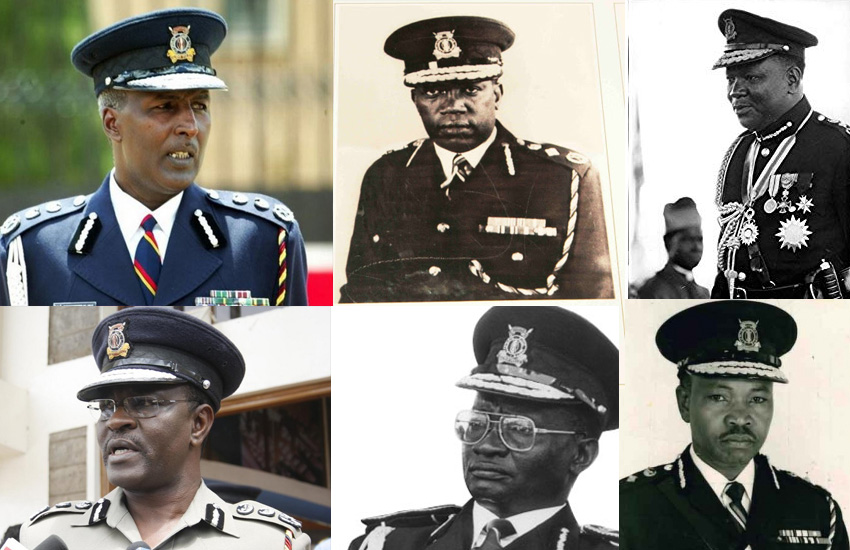 Since 1965 when an African assumed leadership of the police, there have been 12 bosses at the helm with no Luhya being considered for the position. 
Bernard Hinga (1965-1978)
He was Kenya's first African Commissioner of Police and was its longest serving boss from January 1965. During his tenure, the "Africanized" force one of the best sports departments that produced excellent athletes and boxers.
His stint was however marked with the assassinations of Pio Gama Pinto in 1965 and Tom Mboya four years later.
Popular politician JM Kariuki was also murdered during Hinga's time. He was in charge when a bloody confrontation ensued between police and citizens when founding father President Jomo Kenyatta exchanged bitter words with his erstwhile friend and Vice President Oginga Odinga.
He was appointed Police Commissioner by President Daniel arap Moi after successfully constituting the General Service Unit (GSU) where he was commandant. Police exploits in sports also thrived in his tenure.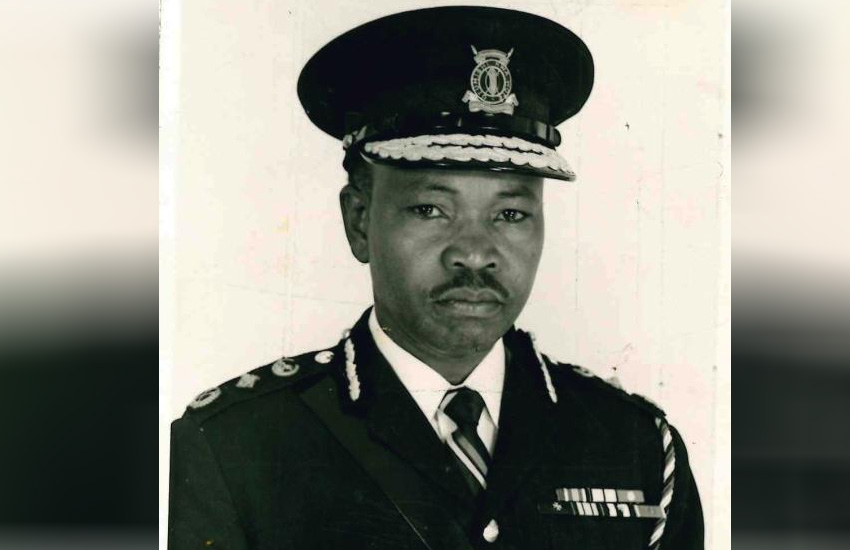 He was implicated in the 1975 murder of JM Kariuki having been the last person to see him alive. Gethi was the only Police Commissioner to be arrested twice and locked in the coolers after the August 1, 1982 coup.
Bernard Njiinu (1982-1988)
Spearheaded a crackdown on "Mwakenya" members as well as dealing with political dissidents after the 1982 coup attempt. Police resorted to extra-judicial killings to get rid of "dissidents" real or imagined. He presided over what was basically a police state where human rights were abused and cover up rampant. Police harassment was rife and illegal arrests normal.
Philip Kilonzo (1988-1993)
Philip Kilonzo owed his ascendency in police ranks to the diligent way in which he carried out assignments. Foreign Affairs Minister Robert Ouko was murdered during his tenure and Kilonzo was implicated in the ensuing cover up as he supported the absurd theory that Ouko "committed suicide." British tourist Julie Ward was also killed in the Masai Mara National Reserve and her death was never concluded while the tribal clashes in the Rift Valley happened under his watch.
Shedrack Kiruki (1993-1996)  
He was in the Criminal Investigation Department for 34 years before being appointed Police Commissioner. A staunch Christian, Kiruki tried to instil Christian values in the force. Kiruki was also unable to tame corruption within the force saying "only Jesus can save us."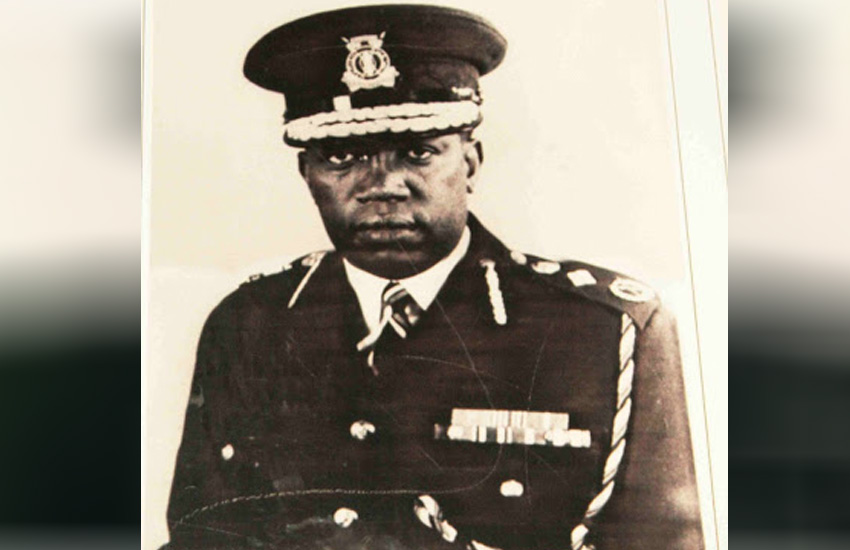 Indeed, it was during his reign the dreaded Flying Squad was deployed to eliminate gangsters. Kenya's most wanted gangsters namely Bernard Matheri Thuo (Rasta), Anthony Ngugi Kanagi (Wacucu) and Gerald Wambugu Munyeria (Wanugu) reigned supreme, executing carjackings, kidnappings, torture and robbery with violence in carefree abandon.
Duncan Wachira (1996-1998)
The Kenya Police Force marked 100 years in his time. It was under his watch that police were able to stop the dread trio of Rasta, Wacucu and Wanugu. Tribal flair ups in Molo and a raid at a police station in Likoni marred his reign, which was tested to the limit following the 1998 US Embassy terrorist bombing in Nairobi. Some of the largest bank heists including the Sh86 million stolen by one man at the Jomo Kenyatta International Airport (JKIA) happened under his time.
Philemon Abong'o (1998-2002)
Mungiki, an outlawed sect reigned supreme during his tenure that was stained by mysterious murders, bloody carjackings and frequent bank heists and raids.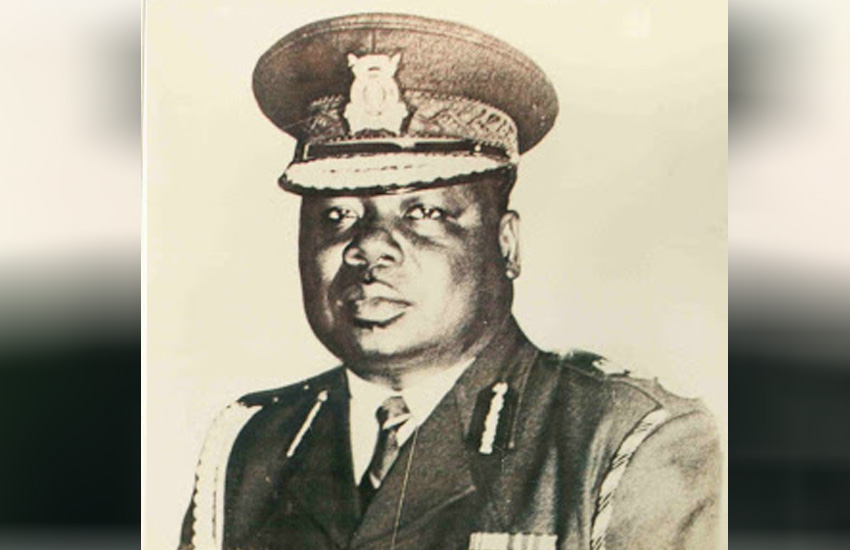 Edwin Nyaseda (2003-2004)
His was the shortest stint, from his appointment in February 12, 2003 to his sacking in April 2004. That was slightly above a year. He spearheaded the police reform programme that saw police salaries increased. He however oversaw a demoralized police force with depleted personnel and general insufficient equipment to combat crime.
Maj-Gen Mohammed Hussein Ali (20042009)
"Mujahedeen" as he was nicknamed, was the first military person to head police. He lobbied for an increase in police personnel, salaries and equipment. The police acquired a 17-acre plot along Mombasa Road for the construction of a Police Hospital in line with Forces Memorial Hospital for the military.
To curb traffic accidents related to alcohol, Ali introduced the Alcoblow. Ali carried out the largest police shake up in history of the force involving senior officers who were shown the door. He abolished police reservists in urban areas and increased policing boundaries for effective curbing of crime besides instilling general discipline within the rank and fi le. In 2005, Ali introduced Community Policing as part of involving the citizens in their own security.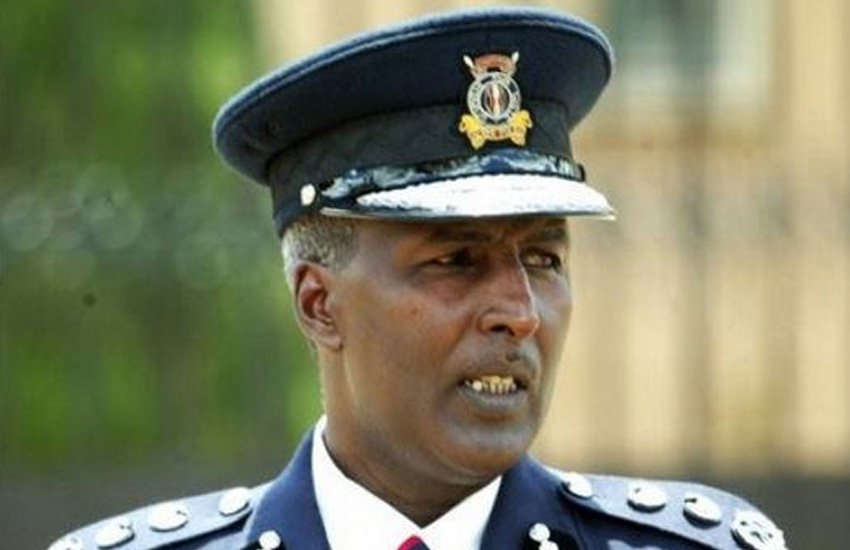 He also laid frameworks such that police officers could be promoted on merit besides strengthening procurement procedures and implemented the Sh1.4 billion housing project to improve deplorable conditions of police accommodation countrywide. Ali also increased the entry grade into police to a C- besides appointing Grace Kaindi as the first woman Provincial Police Officer (PPO).
However gangs like the Sabaot Land Defense Force and Sungu Sungu were a constant menace during his time that was marred by allegations of extra judicial killings.
The Kwe Kwe Squad was employed in extra-judicial killings in which at least 2, 000 suspected Mungiki adherents were killed. Ali was indicted at the International Criminal Court (ICC) at the Hague over crimes against humanity after police allegedly effected "shoot to kill" orders the 2008 post-election violence.
Mathew Iteere (2009-2012)
Iteere introduced "workforce demographics" besides using Information Communication Technology in reporting and solving crimes. The Highway Patrol Unit was established in his tenure besides raising salaries for officers and increasing personnel and equipment.
Iteere introduced an 'anti-noise law' and a Road Safety Campaign to curb road carnage. He also helped neutralize the Mombasa Republican Council. Under his watch, more than 40 fresh and inexperienced officers were killed by bandits in a botched mission to curb cattle rustlers in Suguta Valley in Baragoi in November 2012.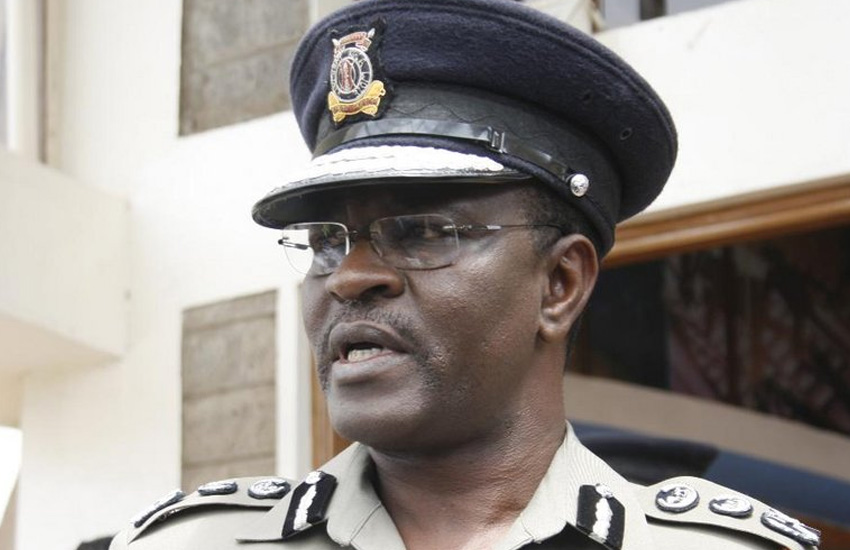 Rampant terror related attacks rocked the country since "Operation Linda Nchi" was launched against terror cells in Somalia. A police imposter, Joshua Waiganjo Karianjahi was exposed during his time that showed high levels of careless security lapses. Waiganjo, a class eight dropout was promoted all the way to Assistant Commissioner of Police that allowed him to sack and abuse junior officers besides attending high security meetings.
David Kimaiyo (2012-2014)
His personal cell phone number was available to the public with who share with him security matters. The Westgate terror attack debacle that left over 60 people dead marred his tenure with was marked with similar attacks in North Eastern part of Kenya.