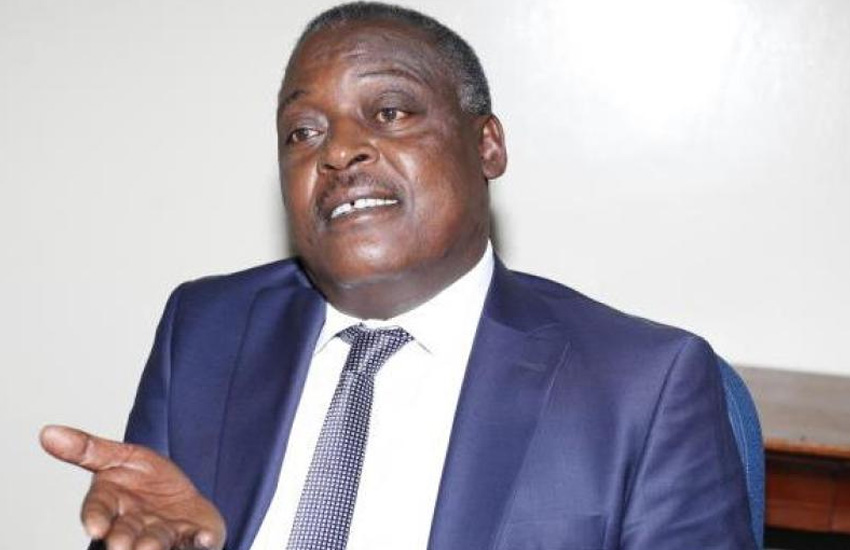 Former Lugari MP Cyrus Jirongo believes that the real reason behind the Uhuru-Raila handshake was to fight cartels and to stop runaway corruption. He says no particular person was targeted.
"The corrupt will always be afraid of anything," Jirongo said in Kakamega last weekend during a funds drive for local traders, adding that, "We should all support this cause because, without it, this country was going to the dogs due to runaway corruption."
Giving the example of DRC Congo strongman Mobutu Sese Seko, Jirongo said the former president took everything belonging to the people and ferried taxpayers' money to offshore accounts as if the country belonged to his family.
"Mobutu, during his tenure, converted Congo into personal business and looted everything meant for the people, built himself a palace on hundreds of acres and even had an international airport in his compound, all from the proceeds of corruption," said Jirongo.
He added that the only two things the Congolese can now do is to sing and dance Ndombolo or and become international con men!
"Ukikutana na Mkongo ni vitu viwili utapata anafanya, kuimba Ndombolo au ni tapeli."
But despite all the wealth, Mobutu died and left the golden palace to snakes and monkeys currently residing there, which is a warning to leaders basking in the glory of stolen wealth, he warned.
Jirongo backed the referendum call even though "cartels don't want this change so that they can continue with their dirty tricks forever."
Would you like to get published on Standard Media websites? You can now email us breaking news, story ideas, human interest articles or interesting videos on: [email protected]