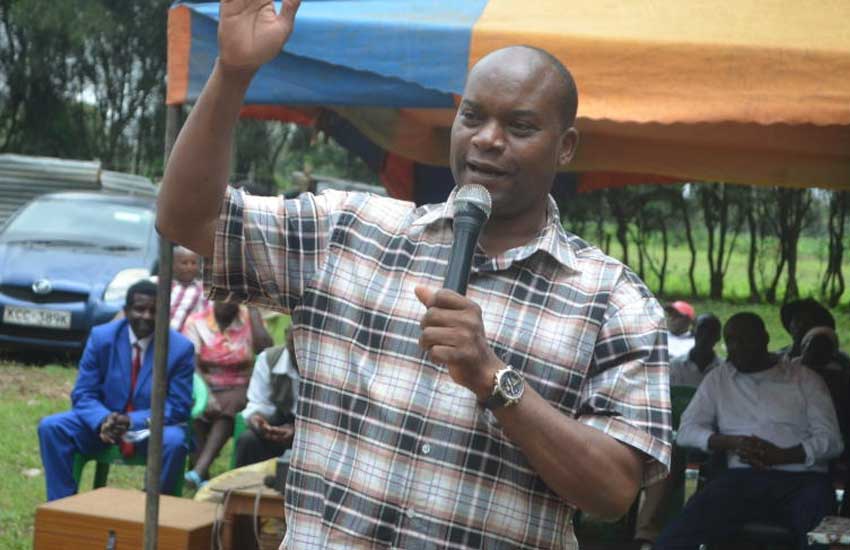 Kirinyaga Deputy Governor Peter Ndambiri who was caught pants down in the company of a woman who is not his wife in April this year, says the incident has given him more reason to praise God.
Ndambiri recently thanked those he accused of setting him up for making him the second most Googled person in Kenya in April.
 "Although it was such an unfortunate incident, many people who did not know me before became interested in finding out who this Ndambiri was," said the deputy governor who has a master's degree in marriage and family therapy.
"Hata kama walisherehekea wakisema tumekamaliza, Mungu ni mwema, kwani  hio ilinifanya nipate nguvu mpya na ndio niko mbele yenu leo tukimsifu Yesu pamoja (although  my blackmailers and their accomplishes  celebrated my downfall, God is great since the incident hardened me and gave me strength. That's why I am here with you today praising the Lord Jesus)," he told a congregation at Kagumo People's Church.
He claimed that his political enemies paid a blogger Sh3 million to release the video which went viral. 
So far, three suspects are in police custody over the incident.
Would you like to get published on Standard Media websites? You can now email us breaking news, story ideas, human interest articles or interesting videos on: [email protected]