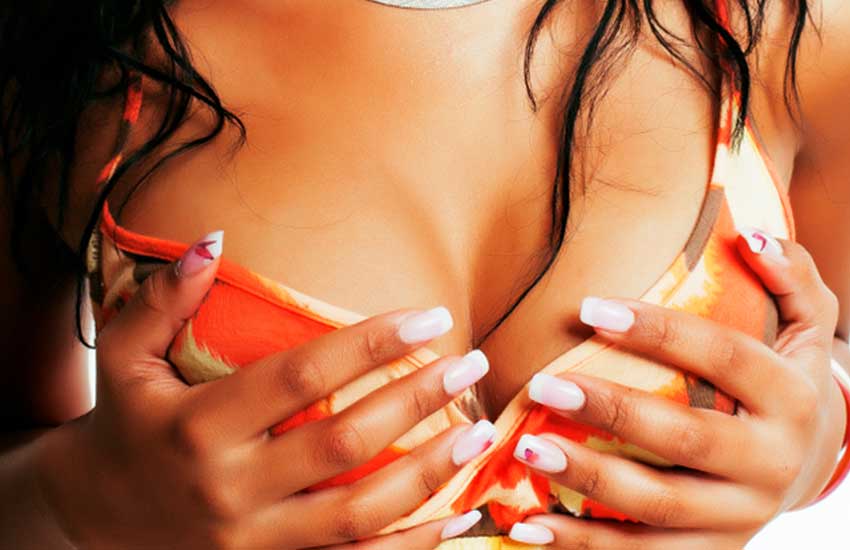 With the breast cancer awareness month coming to an end in October, Kenyan women took to social media in what was dubbed cleavage challenge.
The promise was that the nyonyos with the most likes will milk their owner a slurpy Sh20,000.
Within minutes, the page was lit, with different sizes and types of boobs rolling off the screens. Some women posted their whole boobs. The men, of course, went bananas, but not all the women were amused.
"This is not what breast cancer awareness is all about. This is being cheap. They will soon tell us to post our nudes here," thundered Liz Adhiambo.
I didn't know women can have the guts to do this just because of some little money," fumed Mercy Nyerere.
"Adults behaving like teenagers, total bullsh*t! Boobs are not for public viewing," said Emmaculate Omolo, adding that next time women will expose their private parts in public in the name of creating cervical cancer awareness.
Not surprisingly, men camped on the page for the whole day, ogling and drooling at women's twin towers and leaving funny comments.
"This is better than winning a World Cup. It is sweet waking up to these twins of Babel left here for free like this," Steve Peter said.
Some of the men called their friends to come for free boob viewing, making the awareness campaign lose meaning.
"Kujeni, today they are all out, come and choose yours. It is lit my brothers," another Facebook user posted.
"I am here to find out if the future mother of my children also brought her fundamentals here," Victor Opil cracked.
The challenge soon went viral with major Facebook pages taking it up.
The cleavage challenge was started by one Zack Opondo who has millions of followers on Facebook.
Speaking to The Nairobian, Opondo said the initiative was started by a group of friends to create breast cancer awareness.
He condemned those who were castigating the participants saying their aim was not to expose women, but to create awareness.
"This is a serious campaign which should not be condemned, but supported by everyone," he said, adding that the proceeds of the challenge will be used to support victims of breast cancer.
"We want to encourage our women to go for early breast cancer screening and buy mastectomy bras for breast cancer survivors," he explained, while urging Kenyans to forget the negativity on social media.
The breast cancer awareness campaign starts on October 1 and ends on October 31 every year.