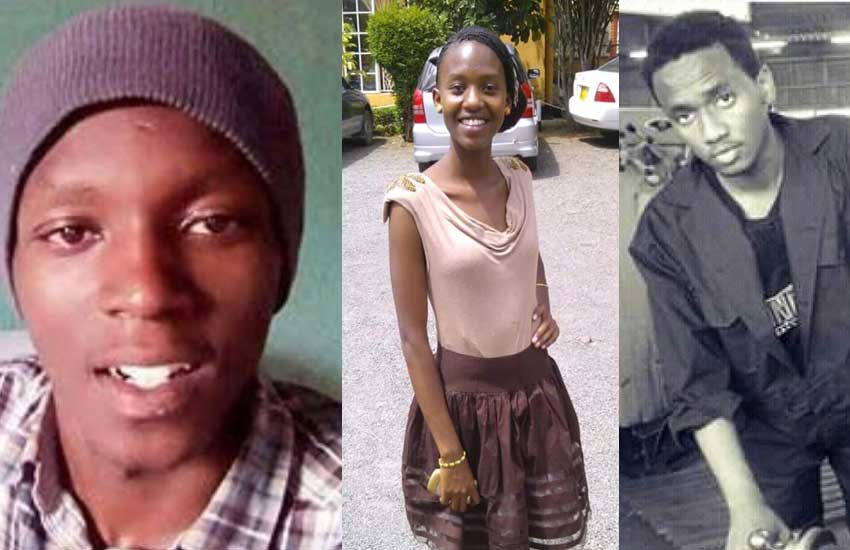 A series of student suicides in campuses in the last few months are raising eyebrows in academic circles.
The surge in suicide cases among young men and women is indeed giving local university managers grey hair.
There are growing concerns that young students who struggle with depression and other mental illnesses are being left to flounder with tragic results, causing family and friends untold pain.
Dr. Chitayi Murabula, a Medical Doctor and Mental Health Advocate, says it is not surprising that suicide is the second leading cause of death among youths aged 15-29 years.
He notes: "Studies have shown that most mental disorders such as schizophrenia, depression and bipolar mood disorder begin to develop in the late teens and early 20s. Many youths are also experimenting with various substances such as alcohol, marijuana and khat. The amalgamation of these and other factors make youths vulnerable to suicidal behaviour."
And then there are several family related factors associated with suicide. These include family conflicts, childhood abuse and death of a family member by suicide. Kenyan youths come from families with these challenges hence they get affected.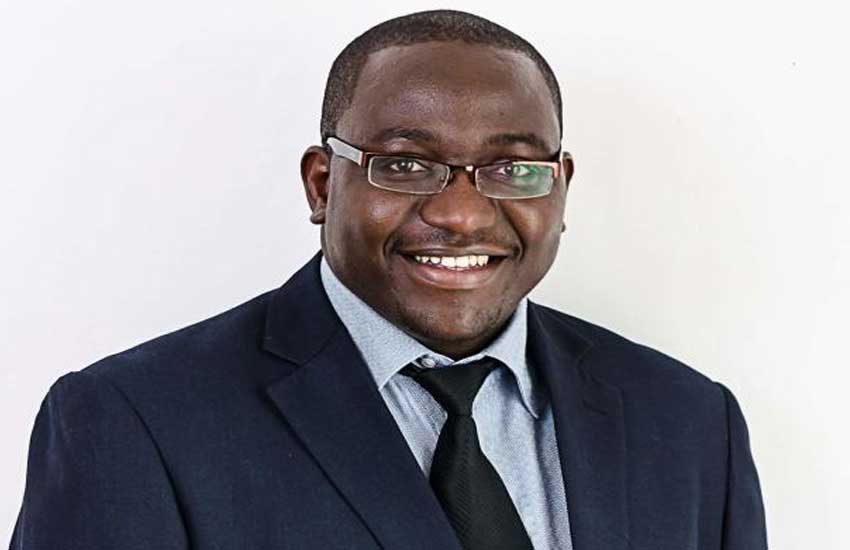 According to documented cases, nearly 20 university students across the country committed suicide between 2014 and 2018. Sadly, the trend seems to have hit a crescendo lately.
Last September alone saw one suicide case at Jomo Kenyatta University. Titus Ndirangu Mwai, a second year student, committed suicide at his rented house outside varsity premises.
Ndirangu whose body was found hanging in his room in Juja mostly kept to himself and reportedly confessed to a local pastor about his plans to end his life over squabbles between his parents and poor grades.
On July 29 this year, Edwin Mwaizi Igunza, a fourth year Petroleum Engineering student at JKUAT Main Campus cut short his life by inhaling Carbon (IV) Oxide inhalation at his sister's residence at Clay works, Kasarani.
In a note he left minutes before his death, the 23 year old student stated lack of money, stress over upcoming end of semester exams among other reasons for his decision to commit suicide. His body was discovered by his sister, Luize Minaywa Igunza. 
Before his demise, Edwin had mentioned to Kelvin Ahkoko that he had a lot on his plate. And that he was stressed: "He'd asked if the two of us could sit and talk, but I took it lightly. I thought it was something he could just solve on his own." According to Kelvin, Edwin didn't seem like the type to commit suicide.
"He was smart, ambitious; he knew what he wanted in life. He presented himself as one who knew what it entailed to get to where you want in life. I don't know how and when all these changed,' narrated Ahkoko.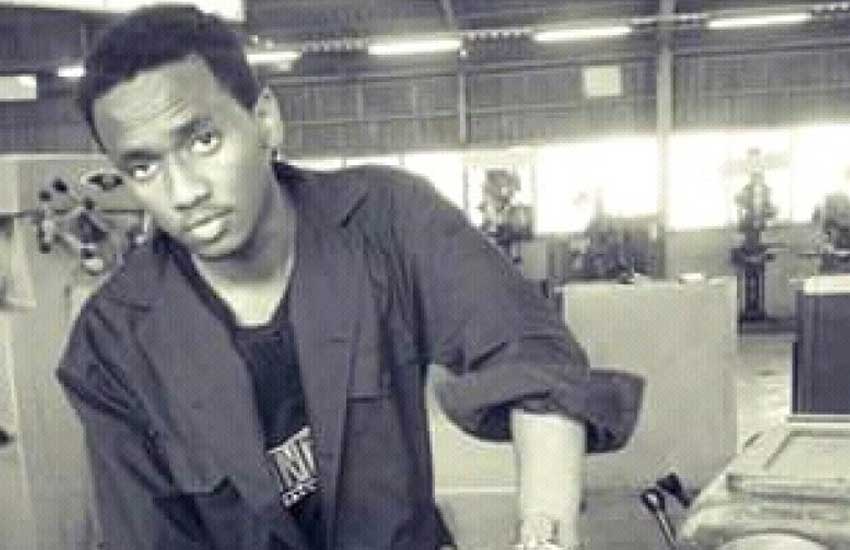 On April 2, 2018, Kelvin Mugendi, a second year Computer Science student at Chuka University cut his life short allegedly because of a woman.
The 22 year old, just like Edwin, left a note. He recounted the romantic moments he and his girlfriend Stella shared, but which seemed not to have gone according to his wishes.
Three weeks later, on April 23, 2018, the decomposing body of Michael Gikonyo, a second year Computer Science student at Chuka University and a classmate of Kelvin Mugendi, was found dangling from a mango tree near the university's hostels. Chuka OCPD Barasa Saiya confirmed the incidence.
Then there was the case of Derick Kiprop, a Software Engineering student at Muranga University.
The lad allegedly had a quarrel with his girlfriend, a mathematics and economics student at the same university. That night, 21 year old Kiprop ingested poison. He was later found writhing in pain along the hostel's stretch.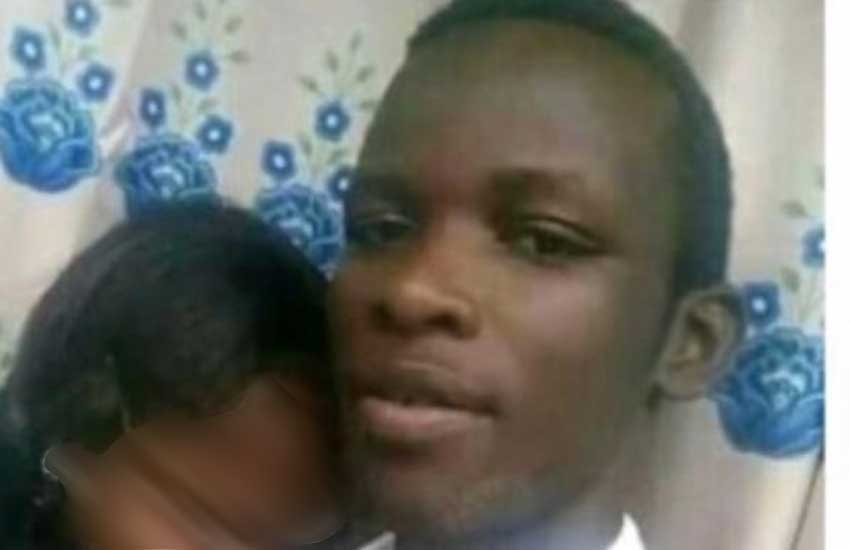 He was rushed to a nearby clinic and transferred to Muranga Level Five Hospital where he died. Felix Kimotho, the officer in charge of security in Muranga University confirmed the suicide. A classmate described Derrick as a 'determined and ambitious student who led a private life and did not share his problems with others.'
On September 14, 2017, Stella Karanja, a fifth year medical student at Kenyatta University took her life after leaving behind a note that had instructions including who should carry her casket.
In a diary, which she had painstakingly kept since 2014, Stella painfully narrated how she has contemplated taking her life and what options she had at her disposal — including using burning charcoal/carbon monoxide, washing detergent and a rope. She chose the rope. It was sad to lose such a young life.
In July 2015, a report by Kenyatta National Hospital showed over 100 cases of attempted suicide among the youth aged between 18 and 25 (mostly campus students) within a span of two months.
The report came a few months after Kevin Kipkirui, a JKUAT Fourth year law student, and Collins Koech Kiplagat hanged themselves.
There was another case in July 2016, where another Kenyatta University student hanged himself behind his mother's house after losing his school fee equivalent to Sh80, 000 in a football bet.
In December the same year, Simon Njung'e, a fourth year Kenyatta University IT student, hanged himself inside his house.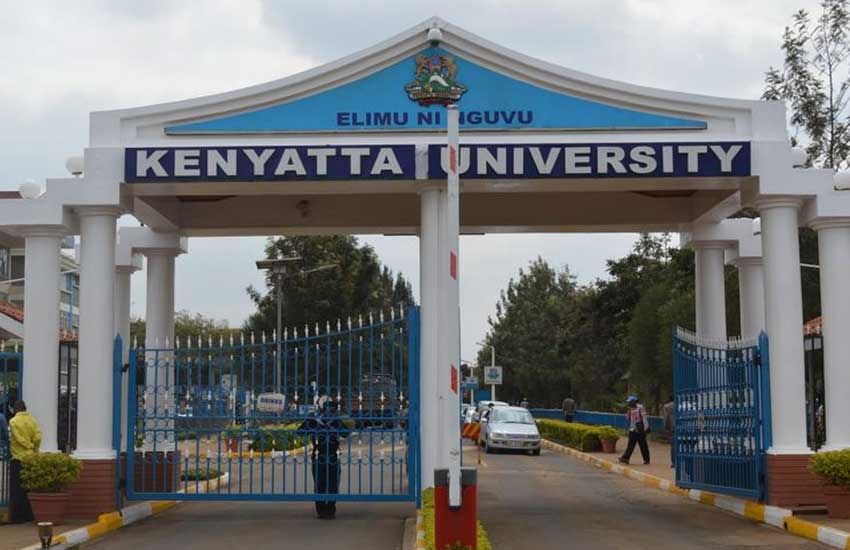 Yet, sadly, these are just a few of the 'officially' reported cases. A top official in a private university, and who chose to remain anonymous, told the media that there were at least 6 'unofficial' cases of suicide at the institution every year.
Stung by the rising cases of campus suicides, most universities have come up with programmess to curb the rising incidences.
Jaramogi Oginga Odinga University of Science and Technology (JOOUST) dean (School of Informatics & Innovative Systems) Dr Sylvan Abeka says the university has witnessed reduction in cases of suicide as compared to other institutions after establishing a robust guidance and counselling department which constantly engages students and helps them to sort out issues.
Speaking to The Nairobian on phone, Abeka said the university is also working closely with security agencies to ensure that some of the hostels outside the university are safe for students.
"We realised some of the deaths were not suicides, but murder and opted to beef up security in some of these hostels outside the institution," he said referring to one of the university female student who was hacked to death last December outside the School.
He said most of the problems are as a result of relationships going sour, drugs and psychological issues that can be solved if shared with the University.
"It is time students opened up and shared their problems with the Dean of Students before they resort to taking their lives," he pleaded.
According Kenyatta University Students Association (JKUSA) President Ibrahim Boru, the number of suicide cases in the School has remained high, but was quick to say that the institution through the Dean of Students' office is working round the clock to bring the number down.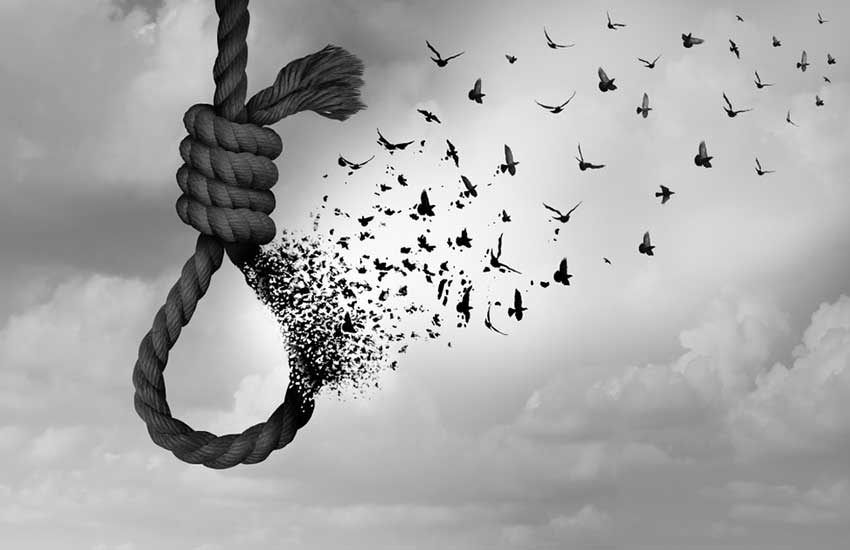 He said the university has hired counsellors to deal with social issues among students to guide them on the right path while urging them to visit counselling offices for help.
"The counselling department has more experts now and we hope soon the problem will be a thing of the past. Student must now make good use of the counsellors," said Boru
Boru challenged comrades not to take their lives, but rather share their problems.
"It is sad that JKUAT has been in the news because of comrades' the deaths. We must stop this," he said.
The university, under the student union, has also launched a programme dubbed Jua Jirani Yako Initiative that will see students know their colleagues and share issues. Through the programme, students now can familiarise with each other and share their problem. The Student union is also organising games in the university to bring students together.
"We hope some of these social events will bring comrades together and help them open up and share their issues," said student union leader Ibrahim Boru.
But just why would a student chose to keep their worries to themselves — not taking time to talk to their parents?
According to Communication lecturer Nancy Auma, most students consider their problems unique to their generation. As such, they keep their baggage to themselves.
"Some students think their parents have already lived their time in a different era. Often, they prefer talking to fellow youth, classmates who they believe understand their digital life. They believe that lecturers, teachers or parents will only scold them with a firm hand," says Nancy.
Would you like to get published on Standard Media websites? You can now email us breaking news, story ideas, human interest articles or interesting videos on: [email protected]